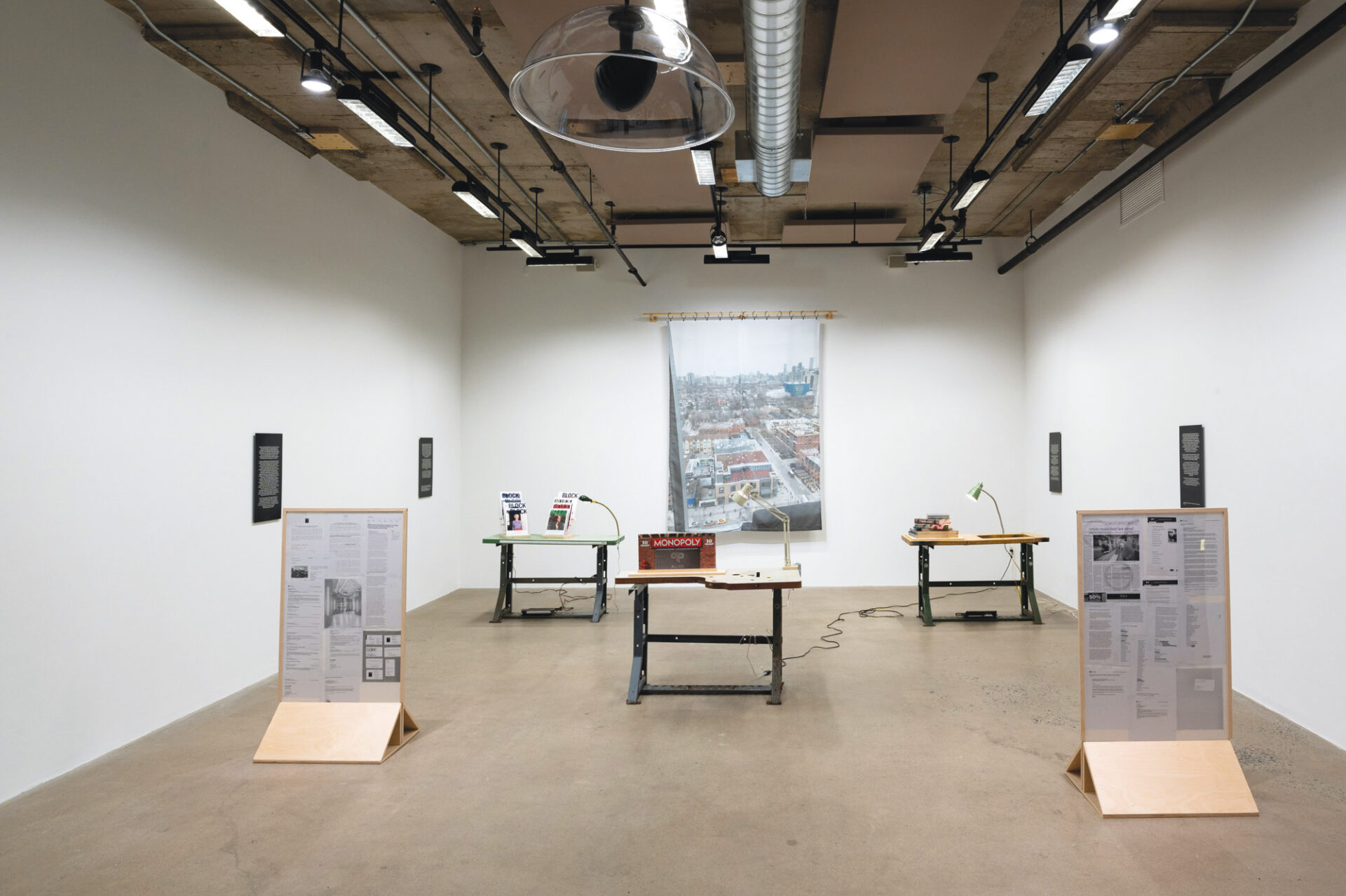 Centre Clark, Montréal
October 28—November 27, 2021
On any given weekday, the grey factory building at 5445 -5455 de Gaspé buzzes with the sounds of young entrepreneurs, tech bros, and creative class workers. Straight out of a lifestyle photoshoot, the scene mirrors that in any metropolitan centre where the grubby postwar architecture of yesteryear's working class has given way to the upwardly mobile glitz and glam of post-industrial chic.
Joshua Schwebel's exhibition The Tenant, at Centre Clark, is both a testament to and an indictment of the economic, real estate, and social forces that have precipitated the transformation of Montréal into a cannibalistic developer's market. Documenting the 2001 purchase of 5445 - 5455 de Gaspé by Allied Properties Real Estate Investment Trust and the gradual pushing out of its tenants, the original pieces, ready-mades, and artful detritus on display tell a narrative of continued displacement. With the collaboration of artists and cultural workers, Schwebel's intentional uses and distortions of labour, storytelling, and the aesthetics of millennial creative capital are intellectually stimulating and alluringly beautiful.