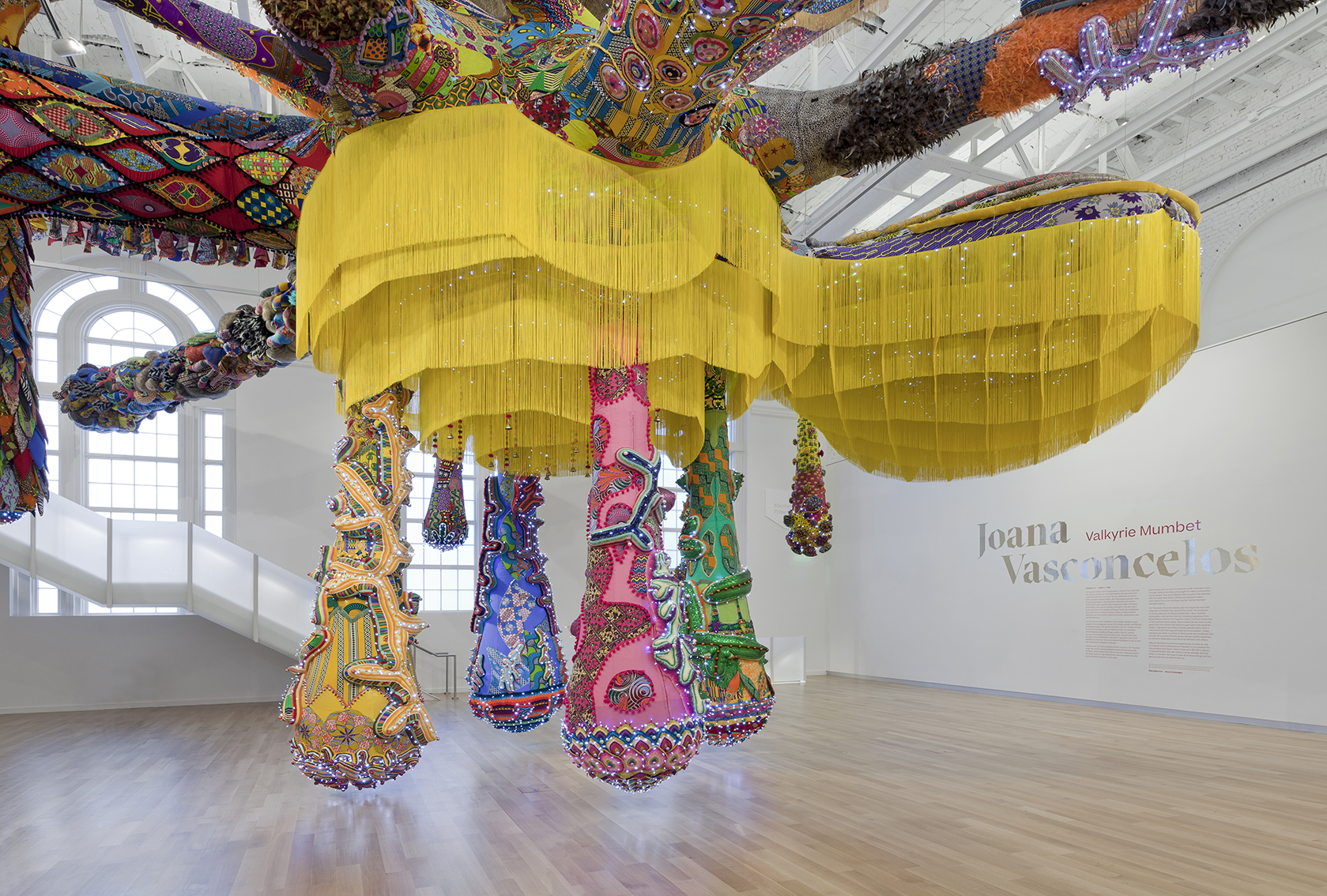 MassArt Art Museum, Boston
On view through 2022
My students at the School of the Art Institute of Chicago say that they're getting tired of political art. It was somewhat surprising to hear at first, but an animated class discussion drove their point home: sometimes, identity politics can submerge the individual beneath layers of racial and gender constructs. After all, these are young adults trying to find themselves during tough times—the aftermath of Trump's America still tormented by simmering racial tensions and the emotional, financial, and cultural destruction inflicted by a once-in-a-century pandemic. Above their heads hovers the apocalyptic doom of climate change. This generation already had little hope about their future in 2019 when, by comparison, the world seemed a lot less broken. One student said, "Political art doesn't change anything." Others nodded. Is this the beginning of a post-2020 backlash?
Political art is no new thing. One can look at Hannah Hoch's photomontages from the 1920s and 1930s in which she mocked the politicians of the time. It is pioneering work. It's powerful. But it didn't stop politicians from becoming more and more corrupt. Picasso's Guernica didn't stop the Second World War, or all those that followed. Kara Walker's haunting post-colonial critiques haven't ended racism.
But is it fair to expect that art could change the world so radically, instantly, and in measurable ways? Has this ever been the case? Even during the nineteenth century, when painting had little competition from other media, the legendary scandals at the Parisian Salons made people blush and chuckle. Back on the streets, they'd go on with their lives, their wars, their racist behavior, their hypocrisy. But sometimes, they would return to their lives with the image of a painting haunting their minds. An icon, a visual shorthand of morals and values; a metaphor, a handle onto the world that helped them pin down what's elusive.
In my experience, Kara Walker's A Subtlety—her 2014 monumental sugar baby—did just that. Despite it being a temporary exhibition, it now lives in my mind as a painful and yet powerful reminder of the not-so-distant racist history of this country and the entwinements of blackness, sweetness, exploitation, and grief upon which it is built. This kind of iconic political art becomes a building block, a steppingstone in the formation of one's identity. It might not change the world quickly enough for us to notice. The kind of change this art instigates is akin to the shift of tectonic plates and the sedimentations of strata in which fossils form. Although the process is lengthy, the changes it causes are ingrained and long-lasting, indelible and profound.
It is easy to become tired of the arrogant kind of political art we see today—the kind of art that pretends that swift change is within reach. Great political art speaks of today while remaining timeless; it addresses the local while reaching for universality; it transfigures the mundane into the iconic register of symbolism.
A great example of this kind of political art is Joana Vasconcelos's Valkyrie Mumbet, currently on show at Boston's MassArt Art Museum. Over the past twenty years, Vasconcelos has generated an incredibly original body of work in which she often examines identity and consumer issues and questions our relationship with history and nature. As far as political art goes, Valkyrie Mumbet is at once spectacular, memorable, exhilarating, tragic, and moving. The author of her own artistic mythology, Vasconcelos has over the years produced several Valkyries, gigantic biomorphic sculptural organisms—sometimes ominous; other times benevolent—that hover above the viewer. Valkyries were Norse mythological figures who flew over the battlefields to choose those who might live or die in battle. They had an uncontainable executive power—they defined the course of history. In Vasconcelos's mythology, each Valkyrie pays tribute to a trailblazing, and often not well known, woman in history.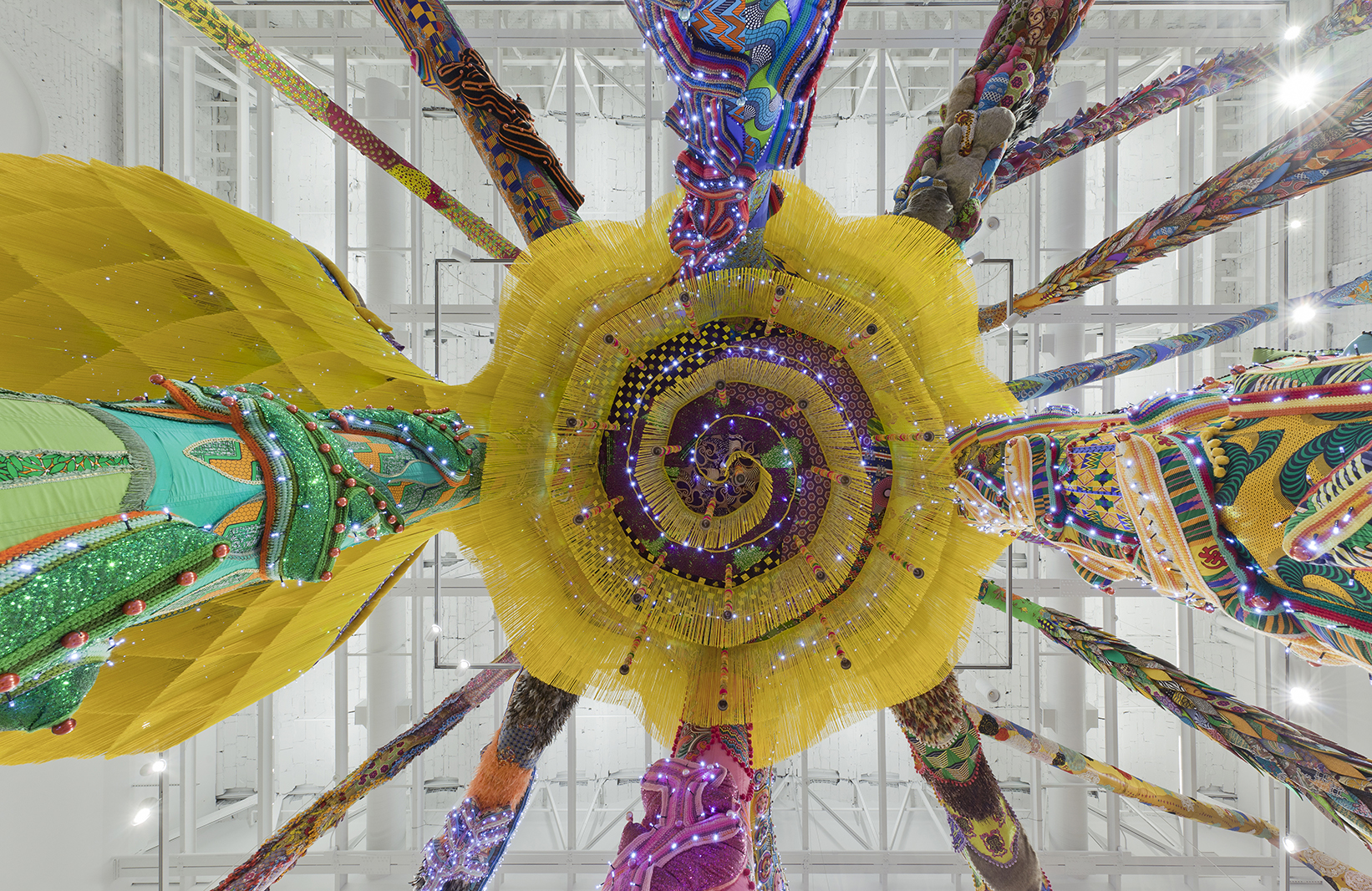 In this instance, committed to making visible a local, unsung heroine of Massachusetts, Vasconcelos selected Elizabeth Freeman, known as Mumbet, the first African-American woman to successfully file a lawsuit for her freedom. She did so in 1781, based on the newly adopted constitutions in Massachusetts according to which all men were born free and equal. Thanks to Freeman, Massachusetts became the first US state to outlaw slavery in 1783.
Like some of Vasconcelos's previous works, this Valkyrie is a sumptuously stitched together bundle of garishly colourful fabric, fringes, and strings of lights. But the result is more than simply aesthetic; the fabrics weave her Portuguese heritage in with the colonial powers that brought Freeman to become a slave in the first place. Most of the fabric used for this piece is called capulana and comes from Mozambique, a former Portuguese colony where Vasconcelos's parents were raised. Through its textile patterns, the work thus inscribes the intricate power threads that tie together Mumbet, Vasconcelos, slavery, textiles, and colonial trade routes in a transhistorical continuity in which past atrocities can be reclaimed as positive, communal starting points. The interweaving of these components is underscored by the inclusion of velvet, which was one of Mumbet's favourite materials; the metallic red beads and yellow pompons reference her gold necklace. How do we engage with someone's grief, and how can we make sure it doesn't go forgotten?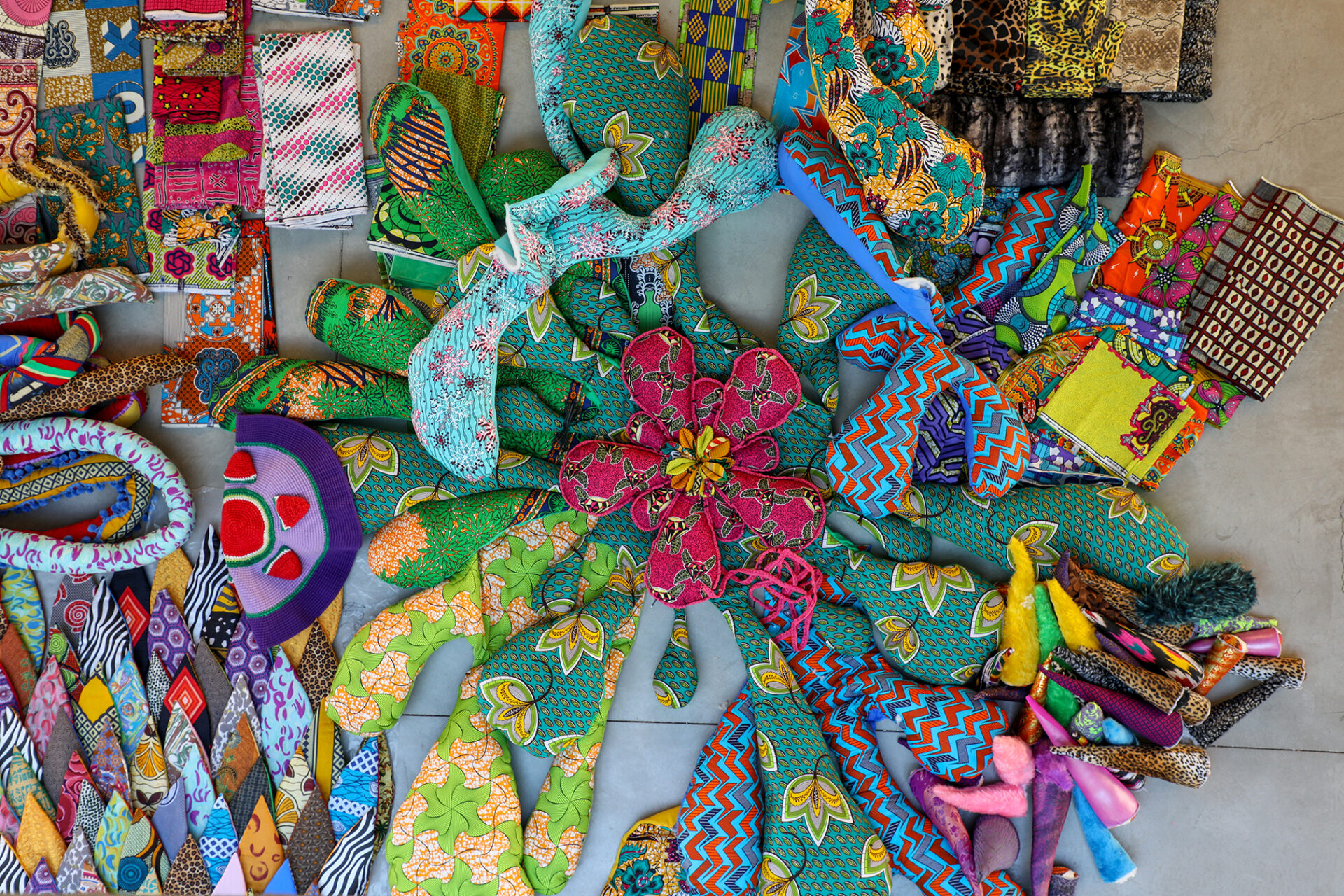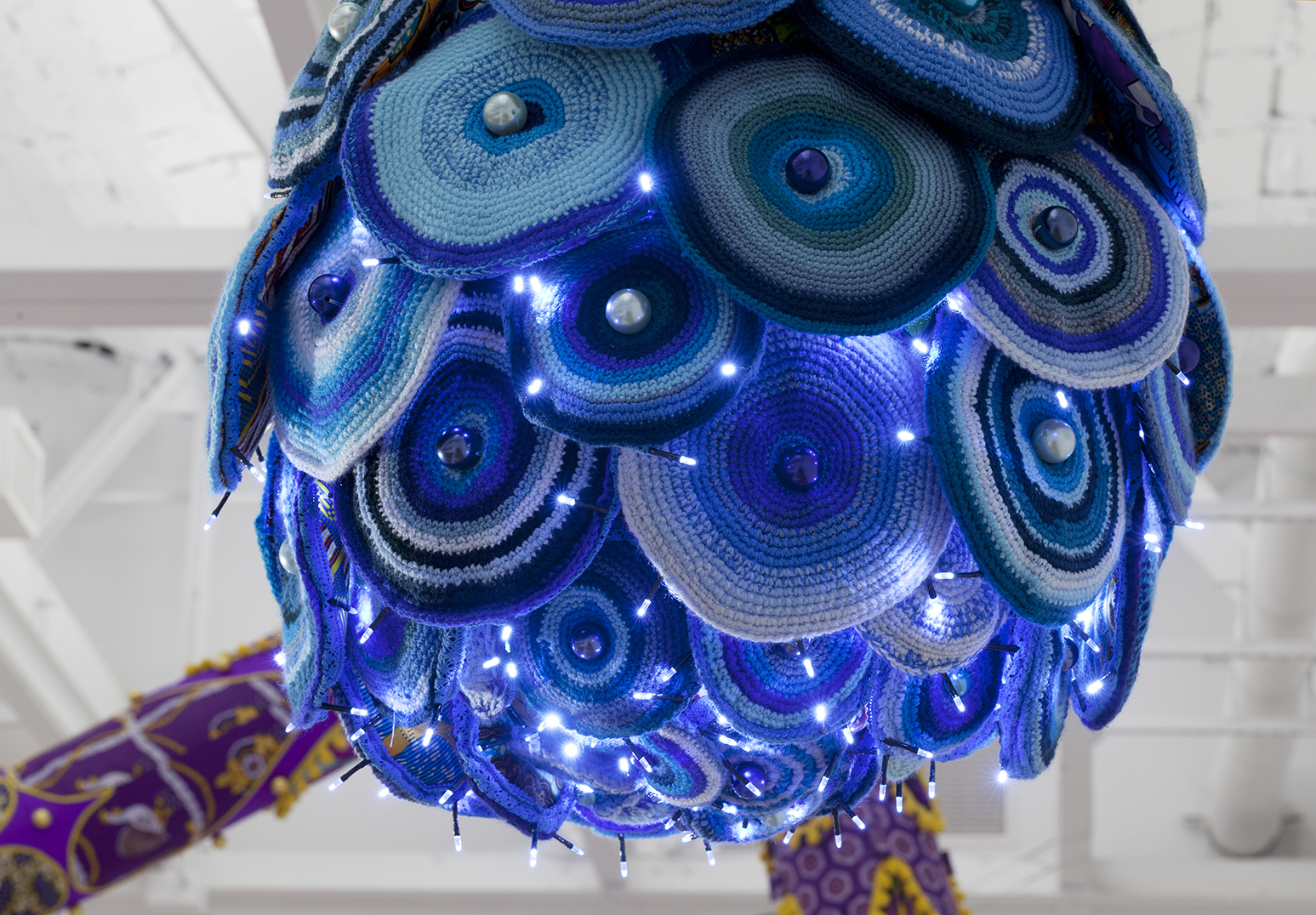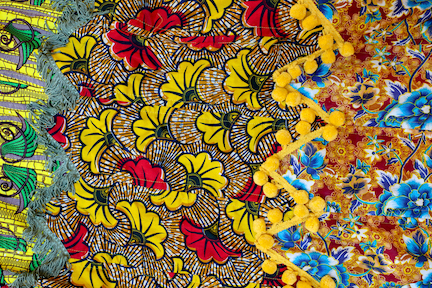 Valkyrie Mumbet is a triumphant and empowering encounter, a messenger of hope, and an icon of strength and resilience. This is the type of political art that teaches us what our professors never deemed worthy of their lectures. It is not a protest but a reparation. It is not divisive but connective. It doesn't pretend that it will change the world today, but it certainly, in its own creative way, offers a blueprint through which we can better understand it and live in it, more fully with others.