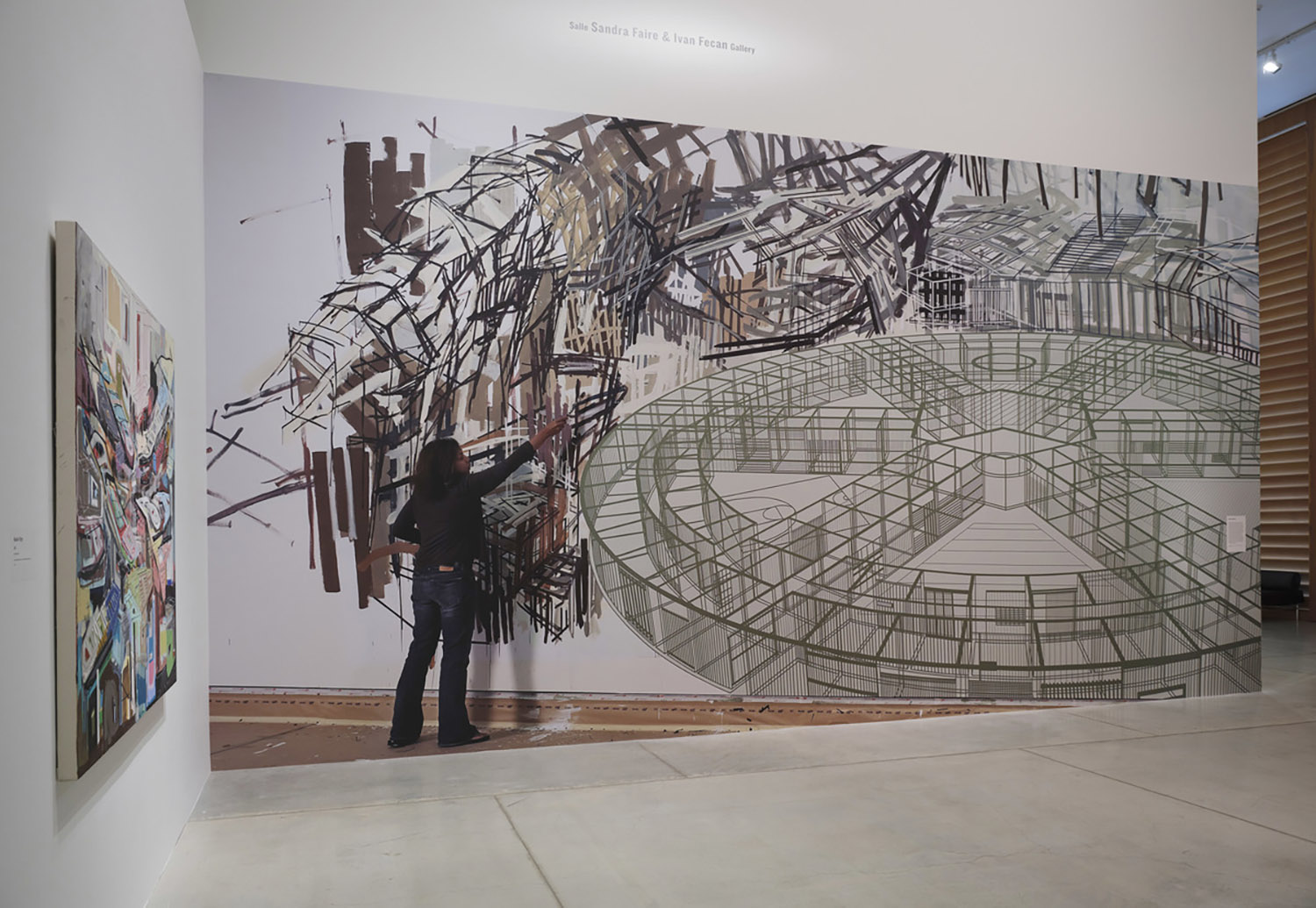 Art Gallery of Ontario, Toronto
October 5, 2022–February 20, 2023
Ten years after her untimely passing, the Trinidadian-Canadian painter Denyse Thomasos remains one of the most relevant voices in contemporary painting. Her exploration of the built environment as a field of power addresses urgent themes of migration, race, and survival. Beginning with an inquiry into the modernist grid as a technology of oppression, she deftly transformed these political concerns into rigorous yet lyrical abstractions.
Co-organized by the Art Gallery of Ontario and Remai Modern (Saskatoon), Denyse Thomasos: just beyond traces subtle mutations within the artist's trajectory, as her canvases came to embrace more overtly emancipatory spatial practices — without ever losing sight of their imbrication within networks of power and prejudice.