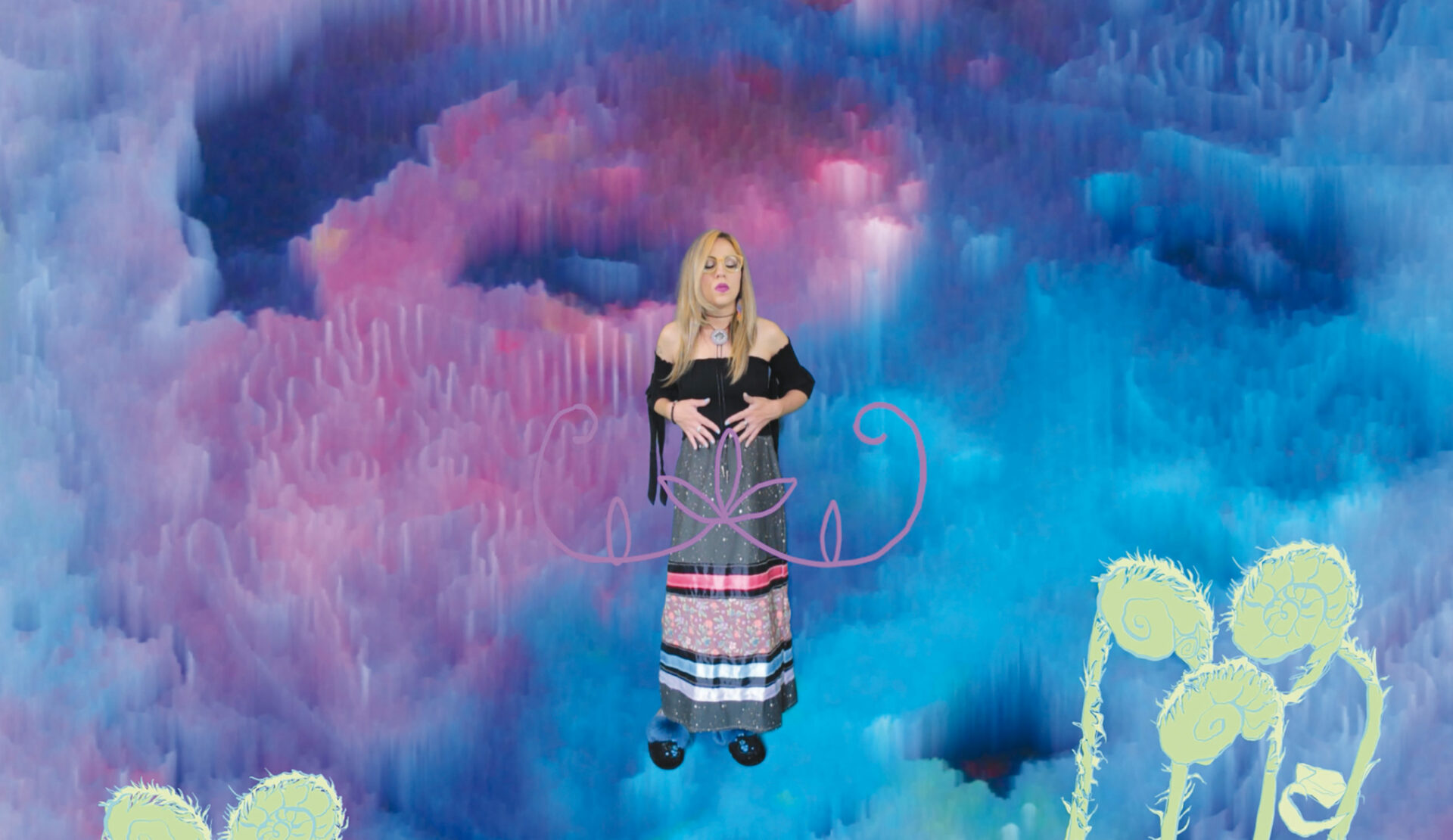 Creative Conjuring, Ritual, and Place: Amanda Amour-Lynx's Skite'kmujuawti in Conversation with the Works of James Gardner, Alana Bartol, and Jamie Ross
Artists are creators in that they bring new lives and objects into our world. Processes of creative conjuring and ritualistic meaning-making are important for marginalized communities, especially during troubled and uncertain times. Observances and practices provide meaning and a relationship with place, but also higher purpose as an alternative form of spirituality. This generative process of birthing may draw overtly from occult, metaphysical, magic(k), folk, or witchcraft elements as a layer added to the act of creation. In drawing from these themes, elements of ritual often root the artist in the site as a way of grounding. Within contemporary art, ceremonial practices such as repetition and overt ritualism with specific intention heighten meaning. This attention brings art closer to a visual manifestation of divination, relationships, or reverence rooted in and responsible to place.
Most occult or neo-Pagan beliefs, which I will broadly refer to as "magic" or "witchcraft" throughout this essay, contain elements of creative fabrication, site-specific ceremonial ritual, intention with the land, and acts of elemental reverence. These practices, ideologies, relationships, and other New Age discourses influence art and are growing increasingly visible on social media. However, the largely white, Eurocentric discourses of (neo)New Age magic and witchcraft overlap with aspects of most Indigenous worldviews (such as ancestral recognition, elemental relationships, and fostering connections with the natural world) and can usurp Indigenous protocols and presence. It is a spiritual colonialism of the land that claims ownership through alternative forms of spirituality; at worst, it continues the displacement of original peoples, and at best, it takes part in appropriating or other thefts disguised as individualized spiritualism. Given this history and ongoing acts of appropriation within the (neo)New Age movement and the evolving consumer-oriented wellness industry, I want to position a rich Indigenous artwork in conversation with the work of three witch-art practitioners. Witches owe a great debt to the preservation of and space held for land-based spiritualities, particularly in settler-colonial contexts to which European descendants relocated, with cunning folk practices as part of the colonial displacement.