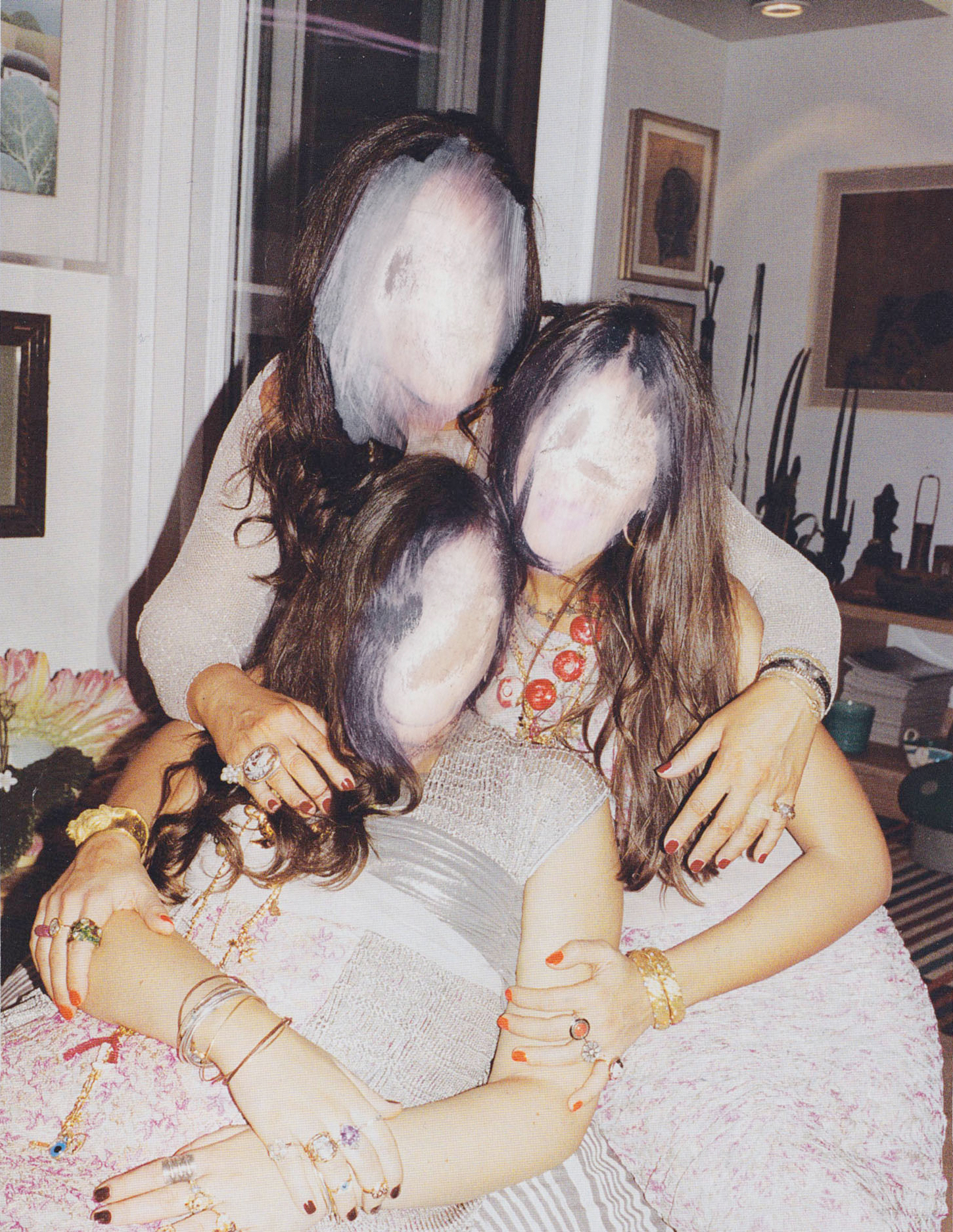 LE Gallery, Toronto
June 2–July 27, 2010

Written on a white wall outside the gallery in a scrawling, lower-case font that was too polished to be graffiti but too gestural to be signage, the phrase "bang your face back together" announced Sarah Clifford-Rashotte's third solo show at Toronto's LE Gallery. It was a fitting introduction to the artist's newest body of work which plays with themes of vanity, personas and the violence of self-fashioning. Blending collage, drawing, painting and writing, the exhibition lived up to its name. Though No Poetry reverberated with images of women's faces, they were resolutely anti-poetic. Cobbled together from pieces torn out of fashion spreads or obliterated by Clifford-Rashotte's frenetic scribbling, her female figures are a brutal pastiche of consumer culture that recall Surrealist strategies of collage and automatic drawing, meant to reveal the jarring and disjointed psychic effects of mass media on the subconscious.
Using collage to comment on media representations of women might appear a worn, even clichéd strategy, but there is an ambivalence and ambiguity to Clifford-Rashotte's work that lends it a fresh sense of introspection and complicity. In a series of ten small photocollage works, for instance, Clifford-Rashotte pieces together women's faces from fragmented facial features to create eerie portraits, evoking distraught ingénues ejected from Disneyworld (Minnie Mouse Girl 2, 2010) or psychotic Barbie androids (Stacey, 2010). Held together with bits of masking tape, these hybrid figures are paradoxically menacing yet fragile, a tension brought to a fever pitch in the series Family Portrait 1 (2010) where three women, hugging and posing for the camera, have had their faces erased with a white pencil crayon. In another group of large-scale, mixed media drawings along the opposite wall, Clifford-Rashotte's methods of effacement continue with colourful and sketchily rendered portraits, including the Large Dramatic Fainting Girl (2010) with her eyes blacked out and hand-scrawled sentences covering her face, and My Real Fun Real (2010) — undoubtedly the standout of the show — a mass of beautifully rendered swatches that obliterates Clifford-Rashotte's own name, repeatedly written in shaky cursive across the bottom of the composition.
Accompanied by a small, zine-like artist book, No Poetry functioned as a meta-narrative for Clifford-Rashotte's practice as a whole and extended the artist's ongoing archive of found images and tongue-in-cheek musings published on her blog (sarahcr.wordpress.com). There, as in the exhibition, fashion photography and impressionistic drawings are re-framed through the artist's wry personal commentary. Cryptic and crossed-out phrases, such as "tried to control my ocd to the best of my ability today. think i did pretty well," hint at a personal compulsion to look at and manipulate these images, suggesting that there may be a strange kind of satisfaction derived from seeing ourselves reflected in this weird new breed of female figure.