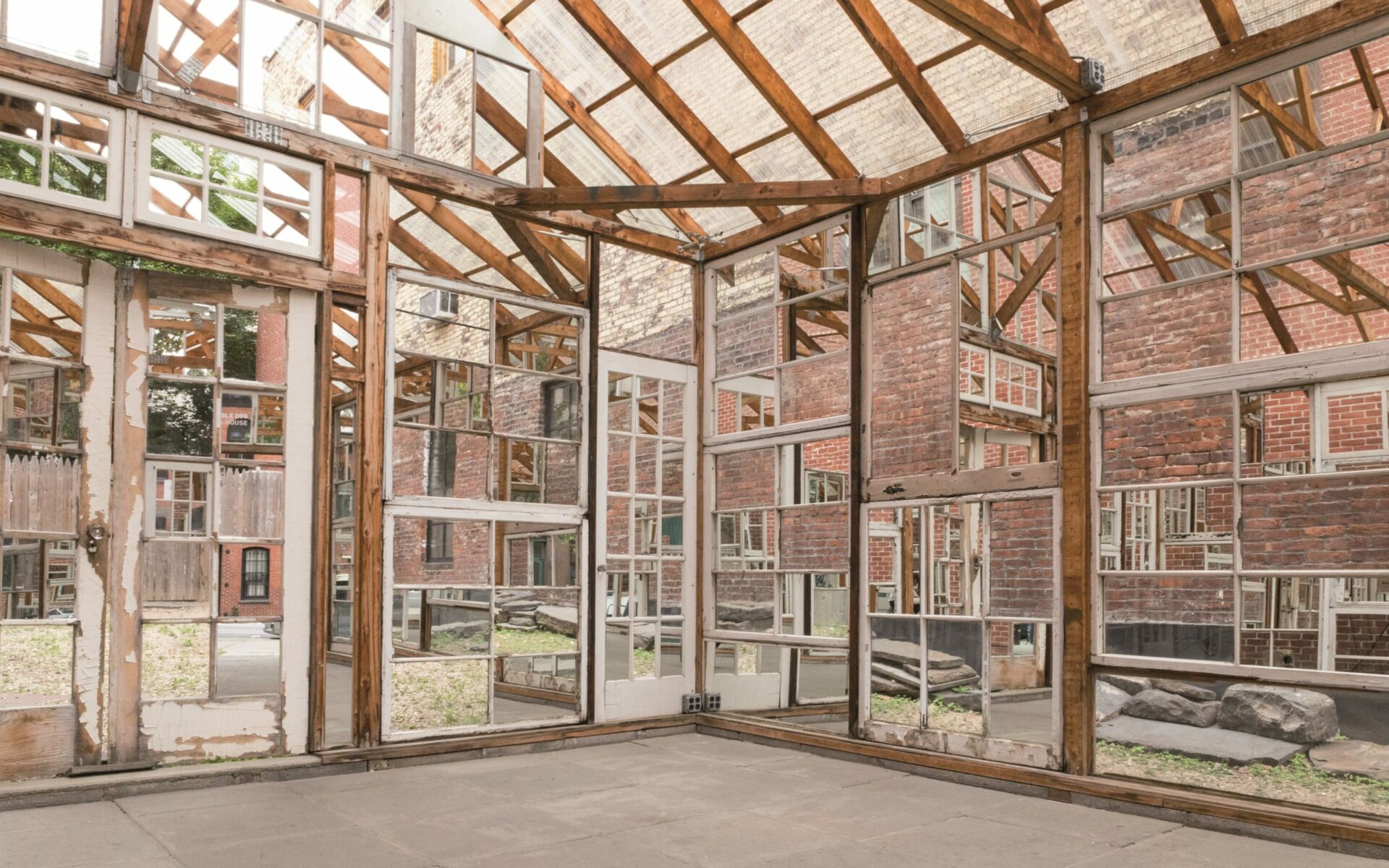 The Invisible Dog Art Center, New York, September 8 — October 13, 2018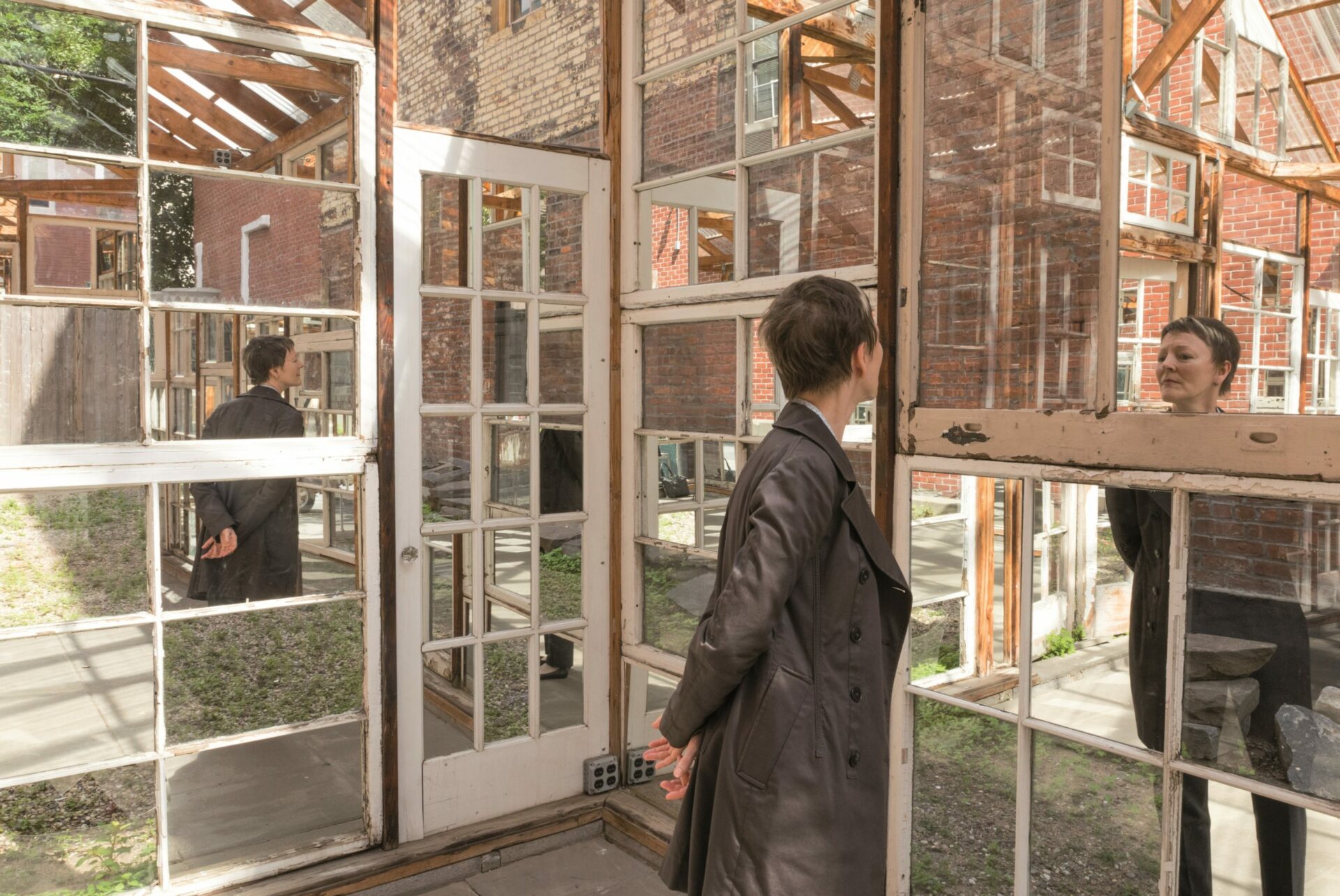 [En anglais]

Step inside the Glass House in the trendy Cobble Hill neighbourhood in Brooklyn and you might think you've walked into a luxury brand's most recent publicity stunt. Constructed in 2013 by Anne Mourier as part of a solo exhibition at the Invisible Dog Art Center, the building uses reclaimed wood and windows to create a delicate conservatory-like structure in a concrete and red brick landscape. Maintaining its DIY appeal, the space has continued to host artists willing to adapt their work to the unusual physical and aesthetic conditions of the site. For many New Yorkers, the project overseen by Invisible Dog director Lucien Zayan has become somewhat of a landmark — both a reminder of contemporary art's ability to surprise, inspire, and engage broad audiences, as well as a testament to Brooklyn's unsurpassed gentrification and instagramification.
It is in this context that Montréal-based artist Caroline Cloutier presented In-Between, a site-specific installation that thoughtfully plays on the basic premise of the house of mirrors. Capitalizing on the busy commercial area and the intriguing structure, the artist draws passers-by into what appears to be a vacant greenhouse. Once inside, viewers are treated to a provoking distortion of space. Inlaying roughly two hundred panels of hand-cut mirror into various sections of the Glass House's exoskeleton, Cloutier generates a series of new reflective surfaces in relationship to pre-existing transparent ones. In doing so, In-Between subtly transports an unsuspecting incidental audience into another architectural dimension.