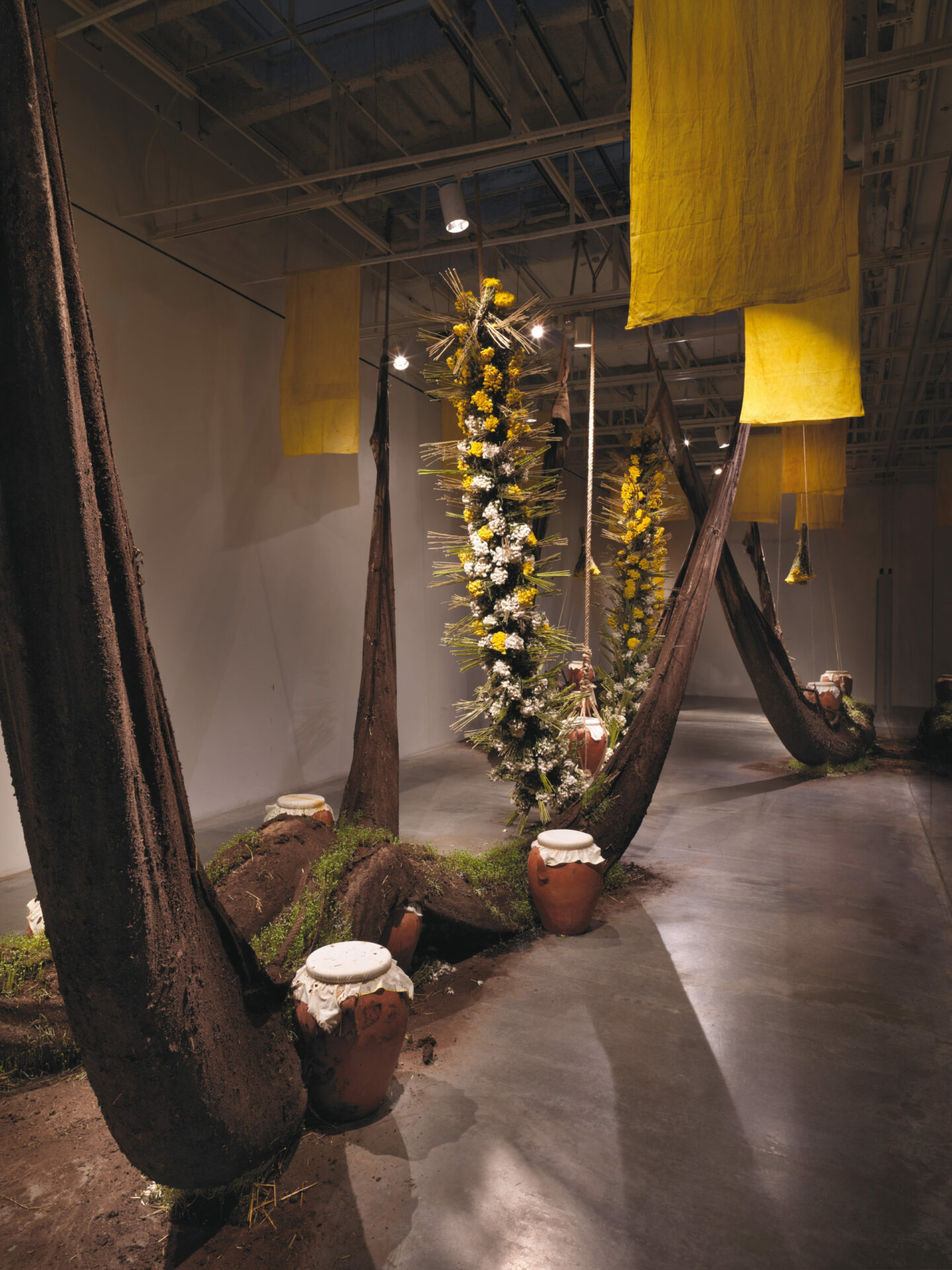 New Museum, New York
17 February — 5 June 2022
Despite its theoretical complexity, along with the resilient anthropocentrism that pervades art history, new materialism has had a major impact on contemporary art. Once considered inert, art materials are today charged with agency. The radical shifts that have occurred in the relationships between artists and materials are glaringly visible at the New Museum in New York, which has bravely put on show a wholly organic installation by Portuguese artist Daniel Lie.