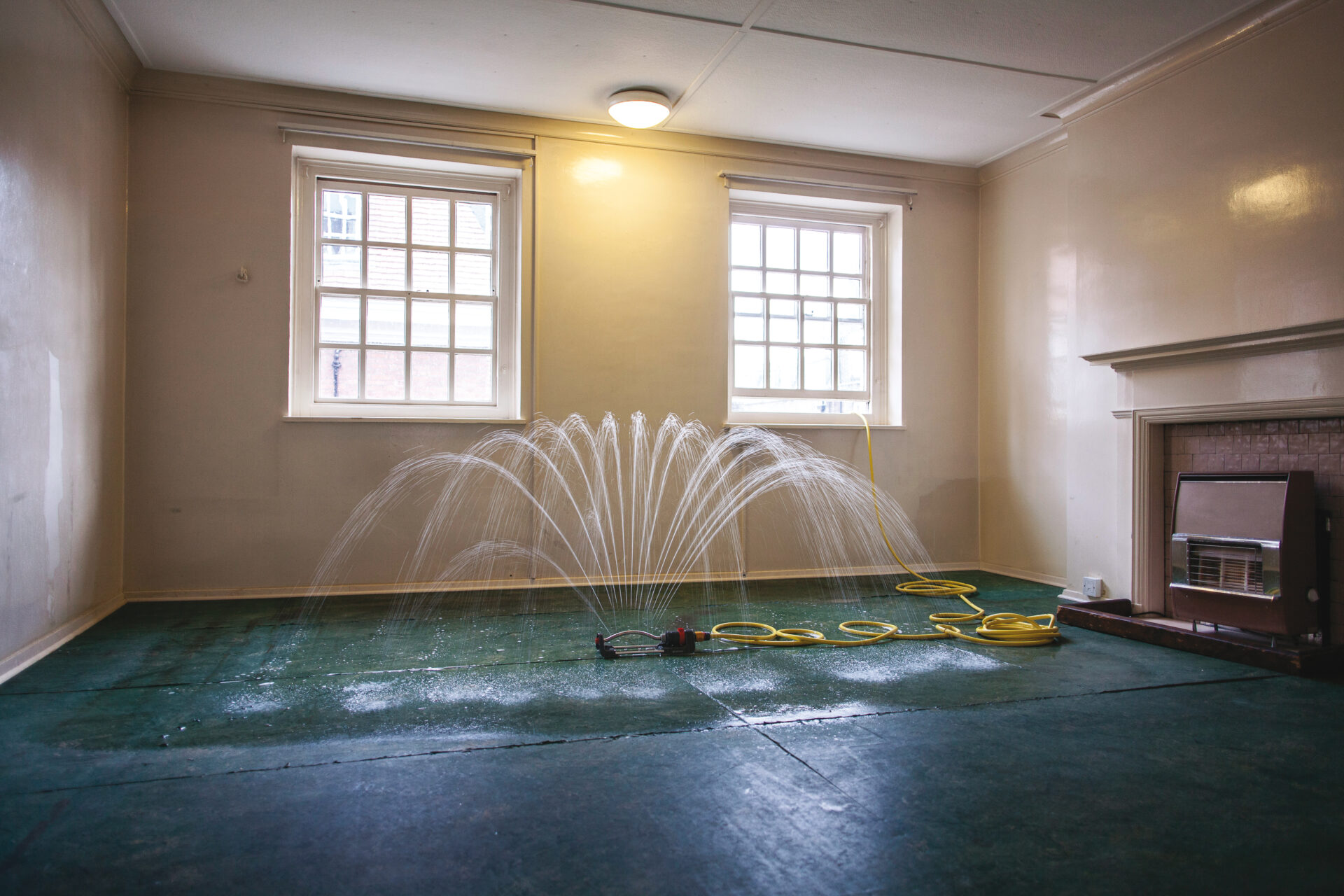 How many waking hours does one spend trying to keep nature at bay? We clean, sweep, and tidy up without giving much thought to the tasks that give us a sense of control over our environment and our own bodies. Study for a Garden, the outcome of Abbas Akhavan's ten-week residency with the Delfina Foundation, is an uncanny reminder of this primal urge for dominance.
The tone is set right inside the front door of the derelict domestic building where Akhavan devised his installations, with a row of hedges partially blocking visitors' access. The controlled invasion of the garden doesn't stop there, as the work is deftly scattered throughout the house, from basement to second floor. The garden has crept indoors, and what might constitute a lovely sight when glimpsed from one's living room window is somehow disquieting when it sits within the actual room. Such is the case with a tangle of ivy growing straight out of a gaudy period carpet in one of the first-floor rooms. Even more unsettling is the sprinkler that occupies the top-floor room, sending wave after wave of water to seep into the ancient linoleum floor.
For Akhavan, whose work has often relied on displacing benign domestic objects to highlight that they are imbued with meaning — cultural markers, indicators of power relations, mechanisms of control — it is a deceptively simple strategy to bring the garden indoors. Having carte blanche to engage with the space as he wished, the artist interpreted the remaining traces of past inhabitants — wallpaper, carpeting, furniture — as a foil for a different approach to displacement.
Just as nature colonizes the former living spaces, lending them new connotations, other elements hint at something darker. An angled table (where a watering can and wet cloths rest uneasily) sits under a stained ceiling, and a constant drip of water falls into a bucket placed on the ground. We register all the details and the mind jumps to the conclusion that water damage in the room above must have caused this drip. Beyond the chain of domestic cause and effect is a reference to waterboarding, a form of torture that requires more or less the same elements: tilted table, container filled with water, cloths.
The interventions appear discreet; the effect on our imagination unfolds in time rather than leading to immediate interpretations. In this way the works are like nature itself, slowly taking over the spaces that we don't claim for ourselves with the daily ritual of cleaning, sweeping, and tidying up.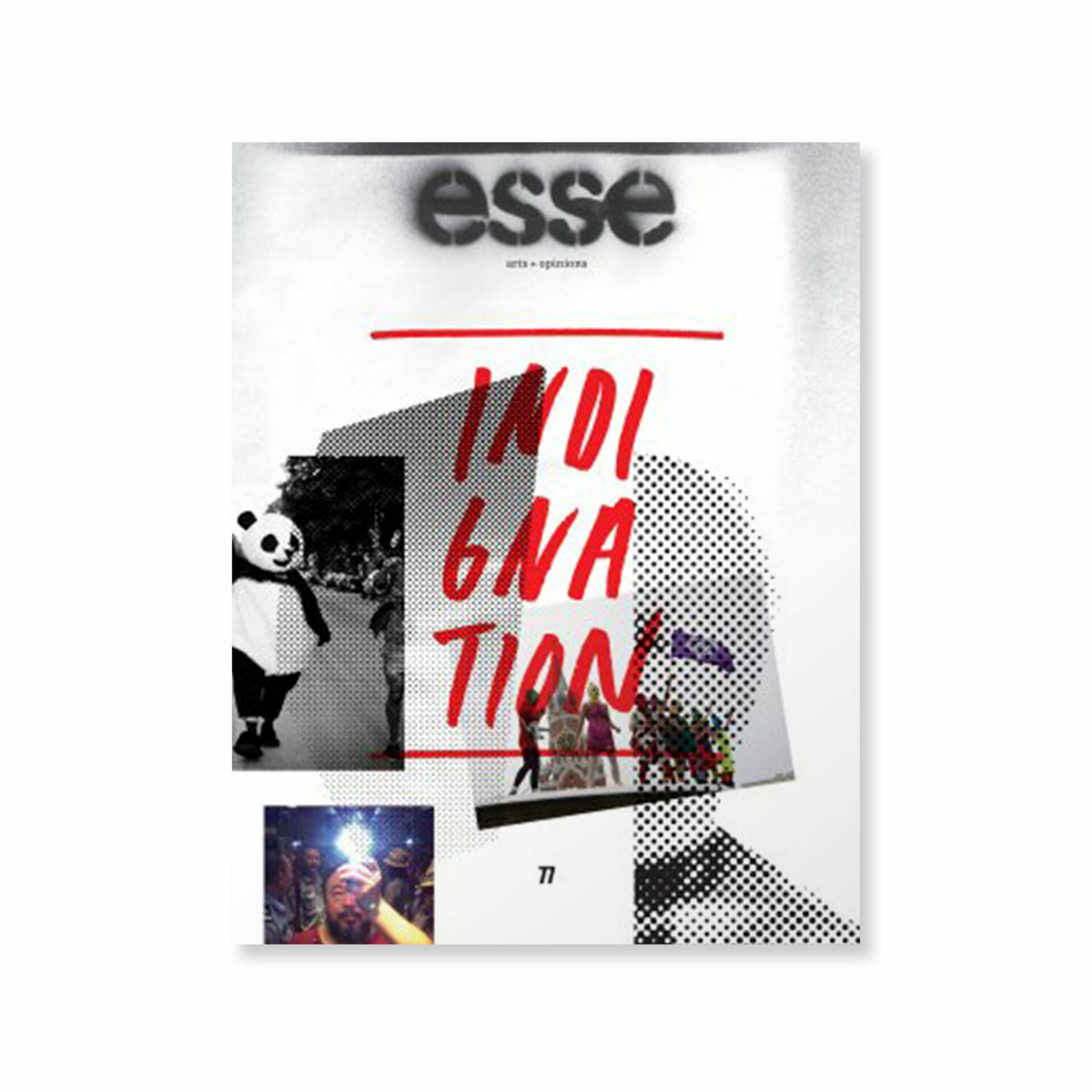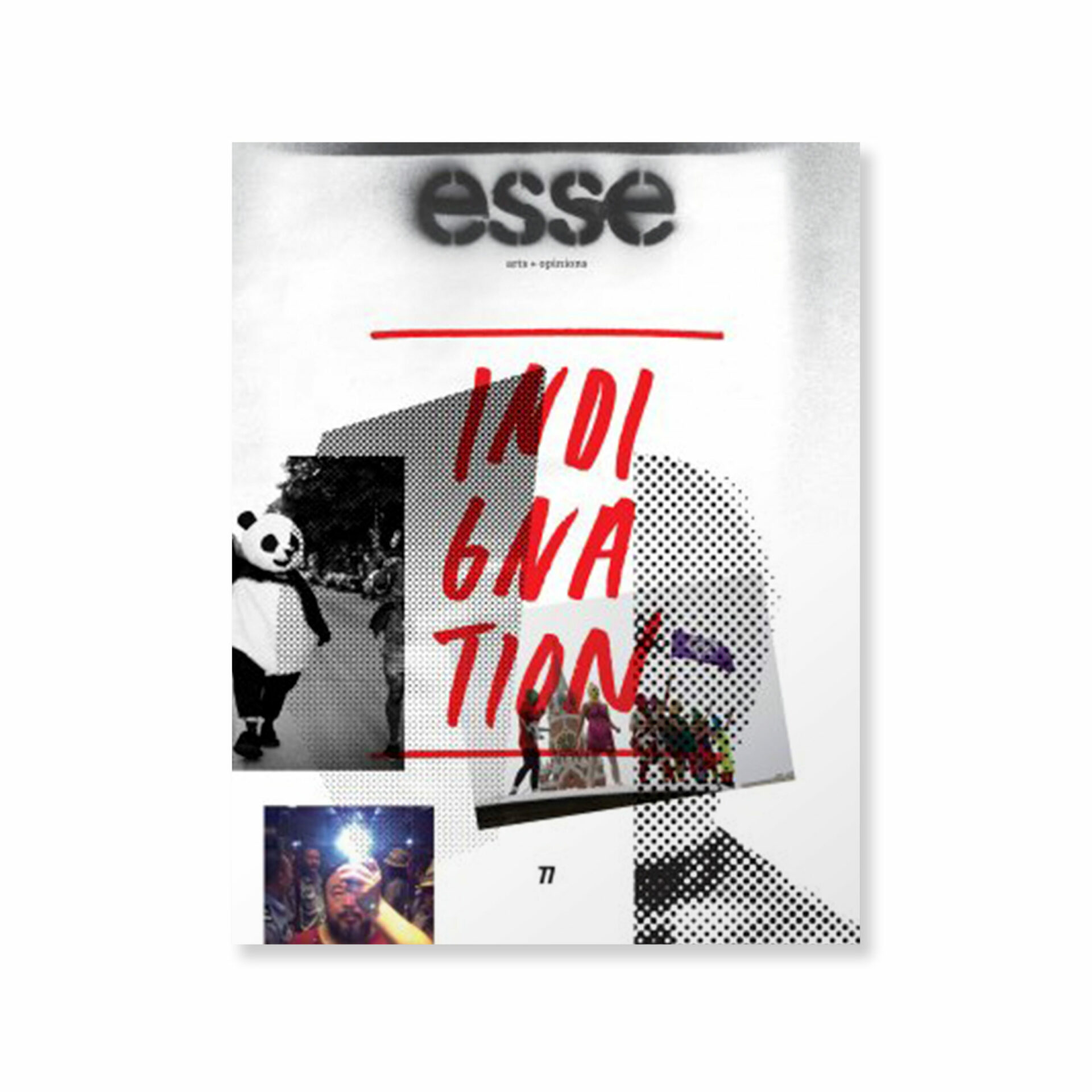 This article also appears in the issue 77 - Indignation
Discover