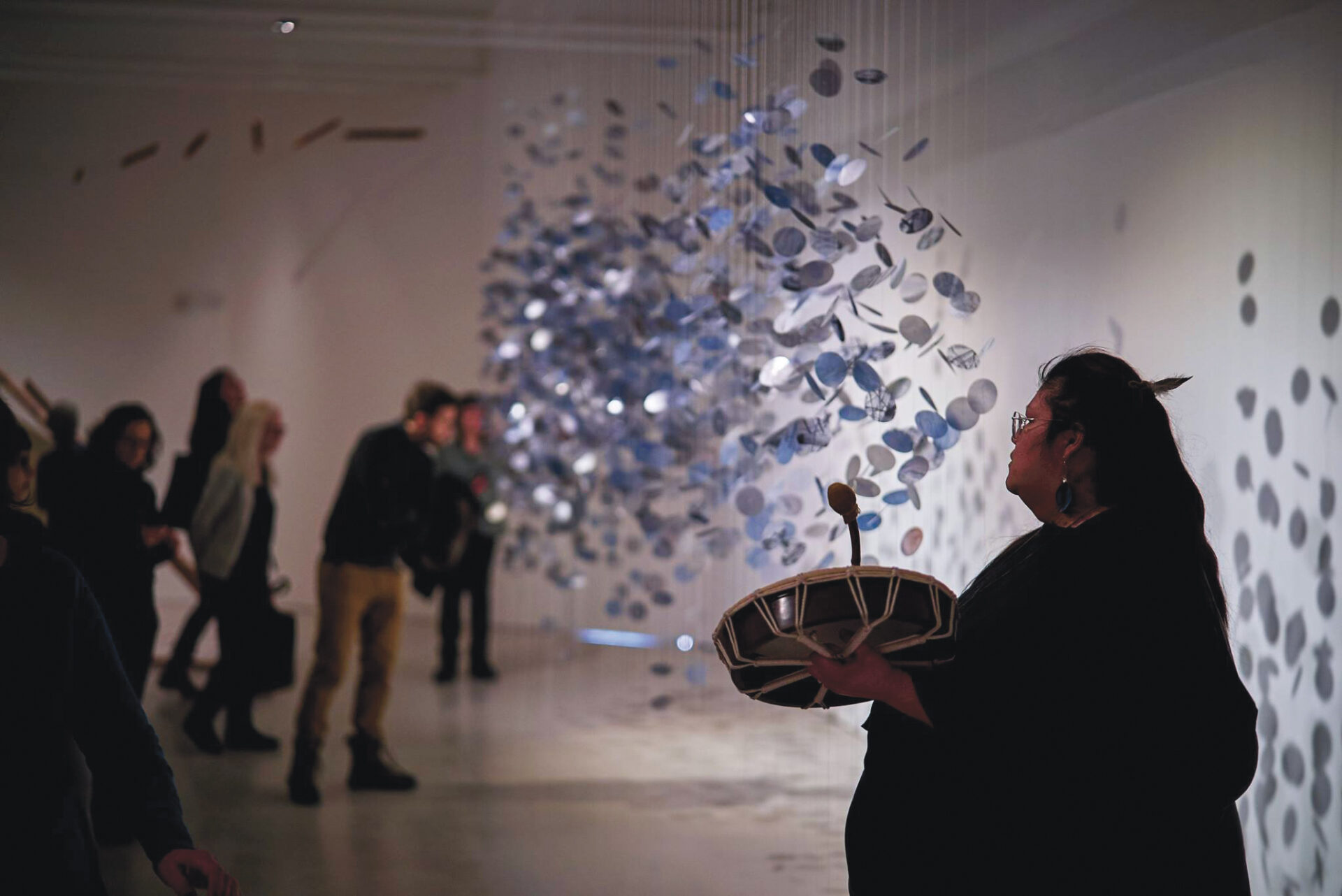 Imagining Otherwise: The Indigenous Curatorial Collective on the Expansive Possibilities of Collective Work
When thinking about white supremacy culture in Dismantling Racism: A Workbook for Social Change Groups (2001), Kenneth Jones and Tema Okun usefully suggest we internalize the knowledge that "structure cannot in and of itself facilitate or prevent abuse." They suggest that if we acknowledge this, we can "facilitate the best out of each person,… clarify who has power and how they are expected to use it, [and] stop directing our energy towards organizational structure [when] trying to prevent abuse and protect power as it exists."1 1 - Kenneth Jones and Tema Okun, "White Supremacy Culture," in Dismantling Racism: A Workbook for Social Change Groups (ChangeWork, 2001). Adapted in 2020 by Patricia Bushel for the Anti-Racist Reading, Thinking, and Acting working group.
Thinking about collectivity, and particularly the way art collectives are registered as radical, largely because of their marginal status, we can reflect critically on the notion that structure can magically create situations for responsible or revolutionary action. For example, we could ask, where do you go if you already operate on the so-called margins? What if radical action looks like long-term, slow, sustained, and sustainable support work? What if that work requires resources, job titles, and strategic plans? The Indigenous Curatorial Collective / Collectif des commissaires autochtones (ICCA) upholds many of the valued characteristics of collectives — improvisation, spontaneity, autonomy, flexibility, innovation, and utility — but rather than function on the periphery, as many collectives do, the ICCA's founding members2 2 - Founding members are Barry Ace, Ahasiw Maskegon-Iskwew, Ron Noganosh, Ryan Rice, and Cathy Mattes. See the "History" section of the Indigenous Curatorial Collective (ICCA) <icca.art>. determined within one year of forming in 2005 that they could be more effective by assuming the configuration and trappings of the centre — becoming a non-profit, seeking funding, and formalizing roles. Being an organization embedded in a collective means that those working within its framework are asked to operate under the assumed responsibility that they are beholden to, and to work on behalf of those to whom they are accountable — an ever-expanding community of Indigenous arts and culture workers. In their efforts to support these workers, members of the broader non-Indigenous arts and culture community are extended opportunities to enter into collectivity with the ICCA through, for example, the Institutional Membership Program, national and international conferences and exhibitions, and, most recently, publications.