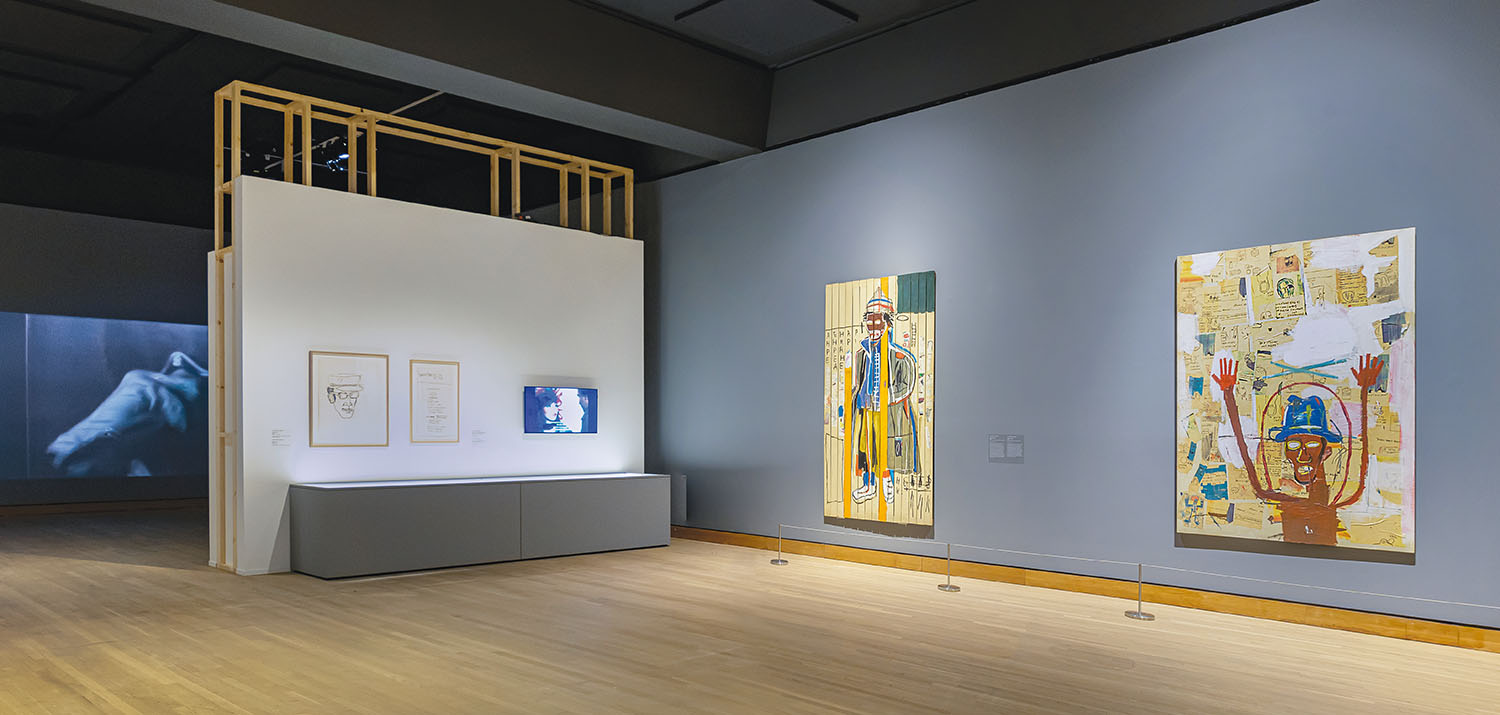 Montreal Museum of Fine Arts
October 15, 2022–February 19, 2023
I go to see Seeing Loud: Basquiat and Music at the Montreal Museum of Fine Arts on a Saturday, and it is a scene. The place is packed with people. There are throngs, queues, strained necks, jostling, some impatience. Maybe that last descriptive is my own, as this is not the atmosphere that I would normally covet when viewing an art show. Because I'm an introvert, art and I have agreed to convene on more solitary terms.
But above all, palpable in this many-chambered exhibition: excitement. A buzzing; the din of voices competing with music overhead; nostalgia more laced with energy than with loss; unrequited desire; clumsy lust. Because all of us in these rooms, like many of Jean-Michel Basquiat's contemporaries, want to be close to him. Years after his death on August 12, 1988, at age twenty-seven, we remain seduced by his brilliance, his "close-to-the-edgeness." Young deaths are classically tragic; sometimes heroic. "Royalty, heroism, the streets," Basquiat once replied when asked what his subject matter was. The triumvirate seems rather autobiographical, and the insistence of these themes and the conviction of their expression conjures the stage for an energetic ambience that the audience completes.