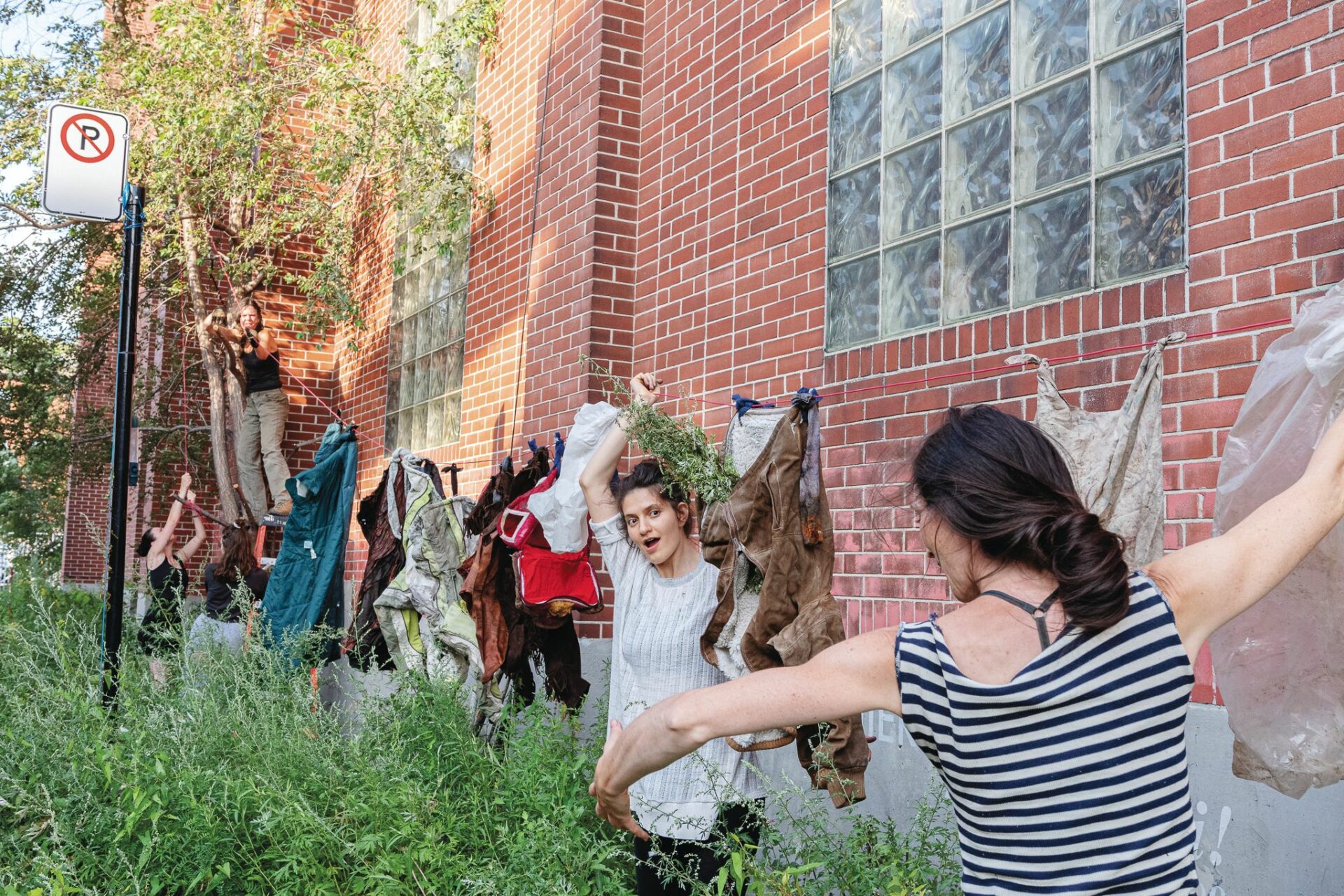 Fonderie Darling, Montréal June 14, 2017 – December 31, 3012
In one thousand years, you and I will have become something else. This transformation, steadily pulling at us from the margins of our perception, is at the heart of Nicole Fournier's EmballeToi! Landscape. Installed outside the Fonderie Darling in 2017 as part of the group exhibition The House of Dust d'Alison Knowles, this performative work literally relocates a section of the artist's private garden into public space for one thousand years. A stage of sorts, the public plot invites organic material — all things alive — to participate in a shared action that is slowly unfolding with the rhythm of the seasons.
Fournier, an artist whose interests lie somewhere between the realms of Relational Aesthetics and Land Art, has been working with growing plants in overlooked fragments of land for over twenty years. In the context of her performances and installations, she facilitates cycles of creation and decay that include the active participation of co-performers; humans, native plants, animals, birds, bugs, and assorted micro-organisms that react to her prompts and the constraints put forth by nature itself. Fournier's actions and environments thus emphasize the resilience and chaos of being alive, as well as the importance of interspecies collaboration.