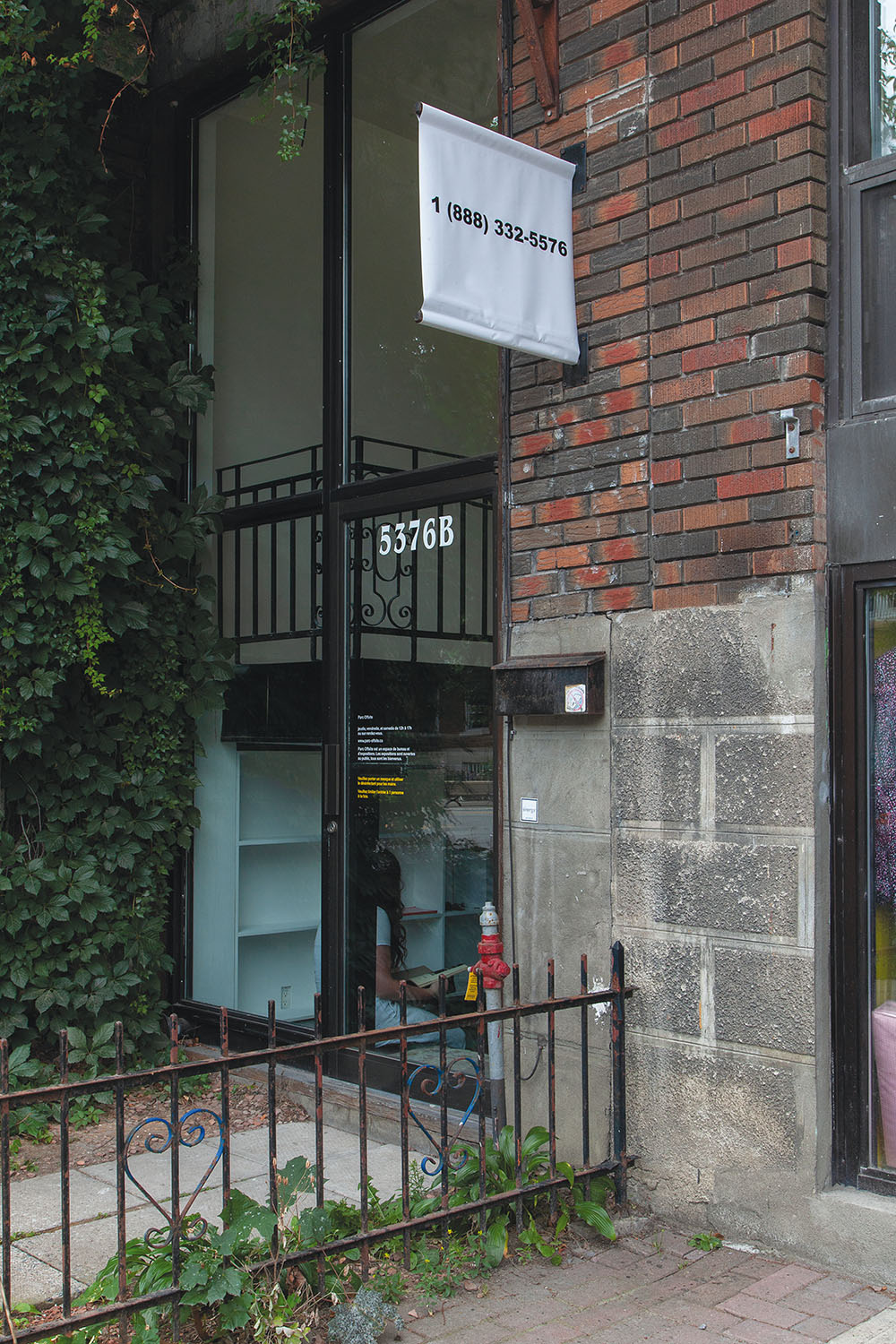 Parc Offsite, Montréal
July 28 – August 29, 2022
[En anglais]

Maggy Hamel-Metsos's second exhibition at Parc Offsite, Whole Wide World (2022), is as grand as its title suggests. It holds vast and infinite meaning, yet its physical description may be somewhat deceptive. The installation consists of the bowl of a front-facing spoon flush-mounted against the gallery wall, a curved bench placed on the opposite side for viewers to use, and a phone number provided for them to call.
A very minimal arrangement, but don't be fooled, as these three simple components spiral into a multivalent journey of memory, care, and relationality. The stainless-steel spoon serves as a convex mirror that, upon first glimpse, flips viewers' reflection upside down and draws them into its narratives.