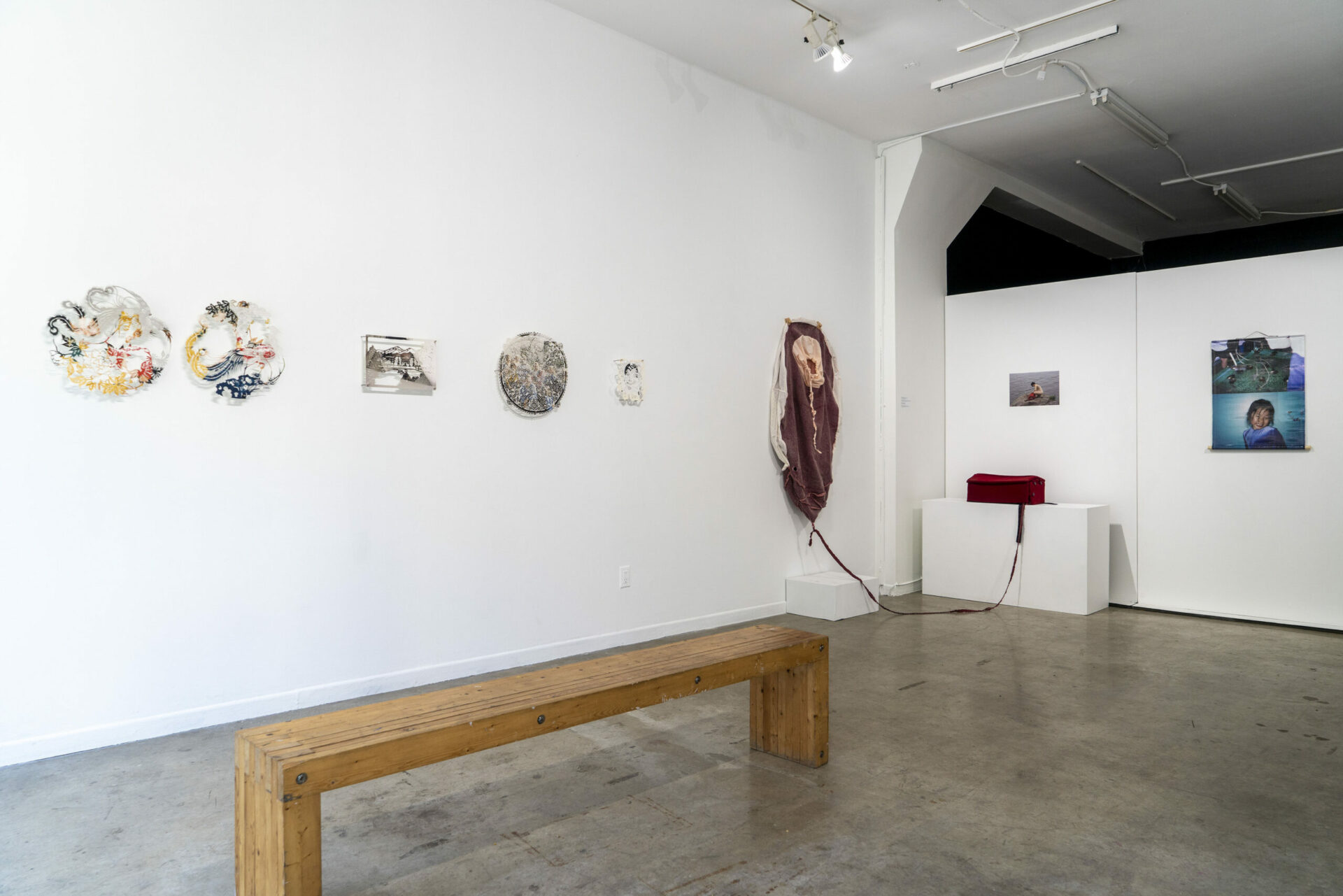 La Centrale galerie Powerhouse, Montréal
September 8-November 3, 2022
"How can I feel closer to my own narrative if I don't know what it is?" - An Laurence 安媛, curator.

Working with, and from, their personal archives, and materializing their shared concerns as Chinese adoptees in Québec, the artists of How far can we see within? bring to light the immense particularities of the situations in China that led to their adoptions. At La Centrale galerie Powerhouse, these stories unfold from archival empowerment, asserting agency over painful pasts and responding to the increasing violence against Asian communities in Montréal due to Covid-19.
In her installation, An Laurence 安媛 takes control of this collective narrative. Originally a live-action performance piece, Come Closer, I'll tell you what I forgot (2021–22) has lived many lives. As the pandemic raged, An adapted the work by creating digital recordings and mailing letters. She conducted intensive research on adoption cases in China, piecing together first-hand accounts. Excerpts from these realities, often hidden from Western media, allow visitors to listen to, read, and experience objects and common relics that orphans were found in or with.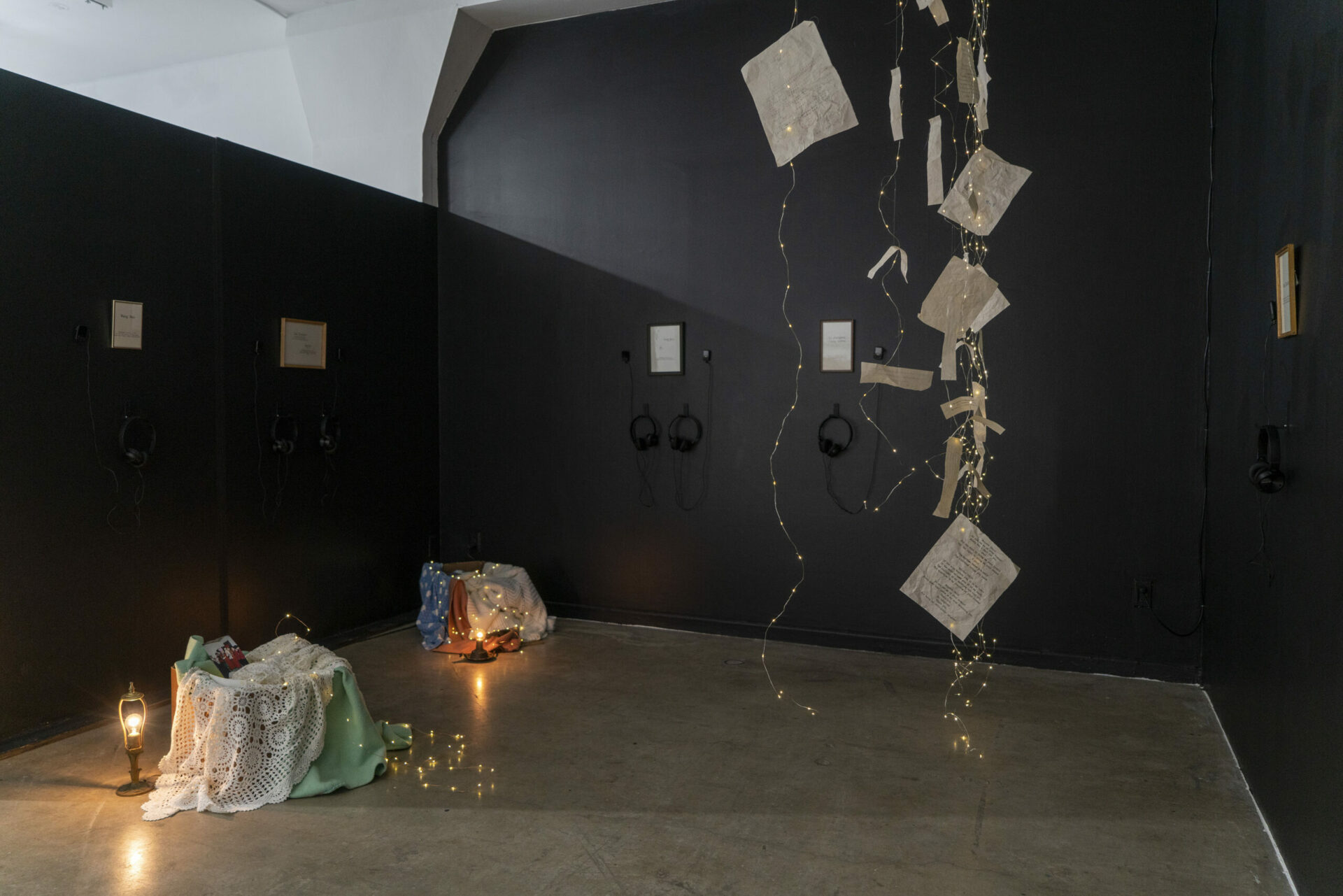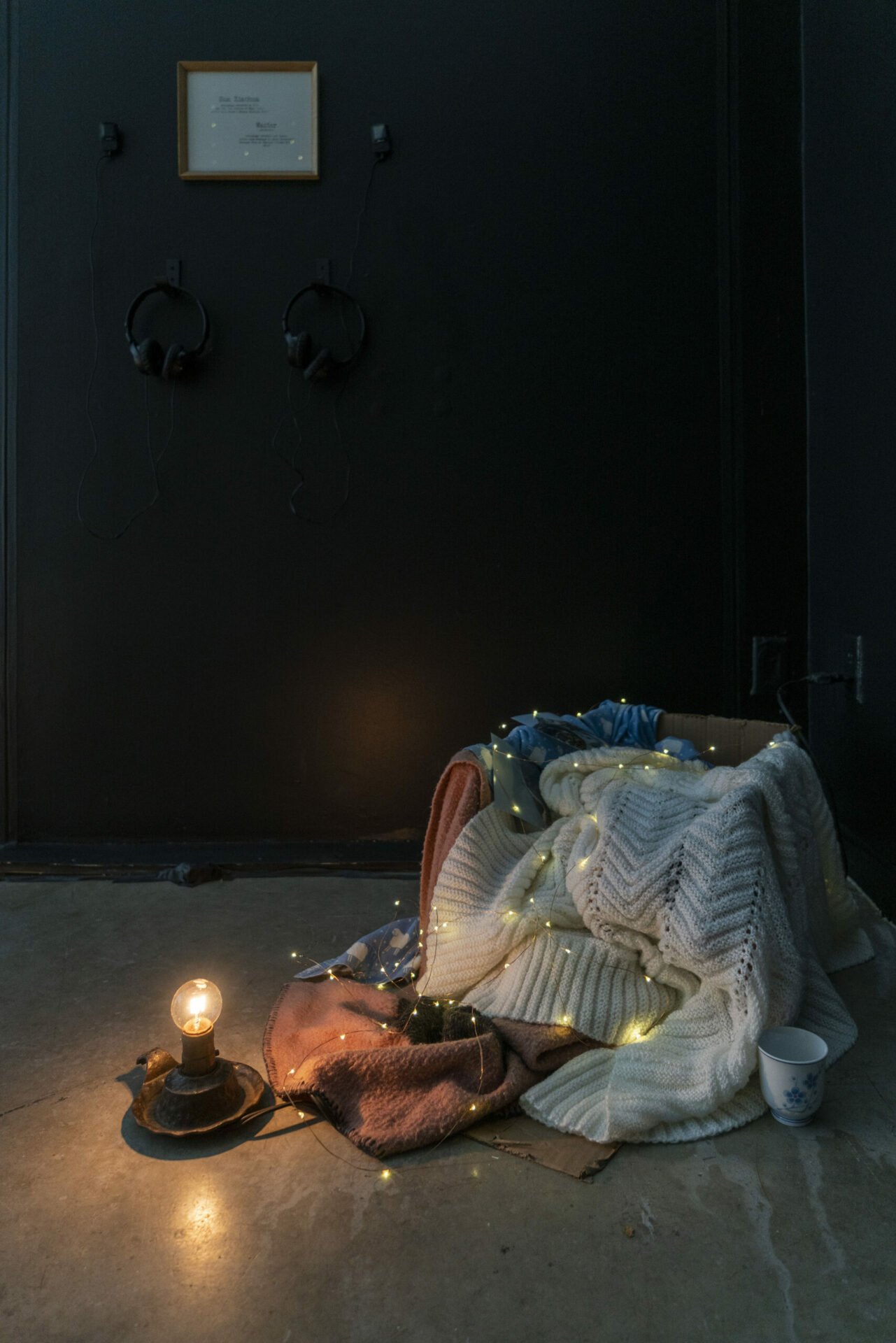 Adopting parents are encouraged to keep a souvenir box for their children, and as they grow up the children cherish and fantasize about photographs that allude to their "exotic" culture and cities of origin. As young adults, An, 童宙 Tong Zhou Lafrance, and Corinne Beaumier have tried to make sense of the contents of their boxes, exploring the limits of each image, trying to retrieve as much information as they can.
Tong Zhou cuts photographs from their archive into strips and weaves them together, but not with the intent of constructing a new narrative. Instead, the series From China, To Canada (2020–21) and Untitled Labour (2022-ongoing), preserve images from their souvenir box. The artist formally and aesthetically combines pictures from their childhood, preserving their historical aspects. Rolling the photographs into scrolls, similar to those of traditional Chinese calendars, Tong Zhou presents a sort of physical and temporal glitch, a feeling of dissonance, bound in paper and thread.
In Birth of Home (2018), Tong Zhou carries their house-shaped backpack on their back, crawling into it as if it were a womb. Portable and placeless, this home can be anywhere, always with the artist. Birth of Home is cathartic. Being left without any specific details about their own birth, Tong Zhou emerges to, well, nowhere new, but where they were before, presenting a singular perspective on their first breath.
Also a founding member of the Soft Gong 软双恭 Collective, Tong Zhou is working to bring together young adults in the spirit of raising critical reflections about transracial adoptions, conducting research into the situations that led to mass adoptions of Chinese children to Québec, healing through the archive, and reconnecting through art practices.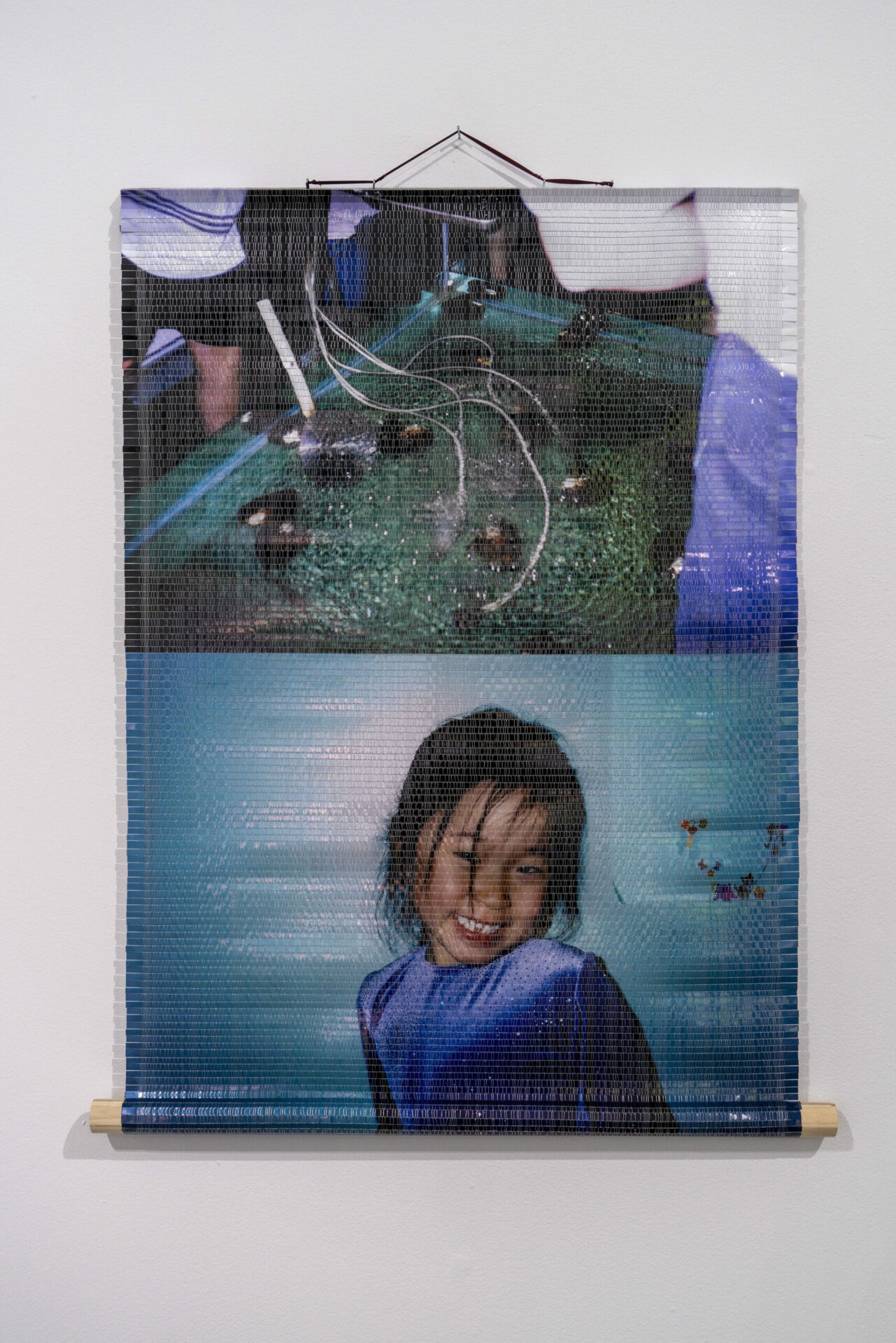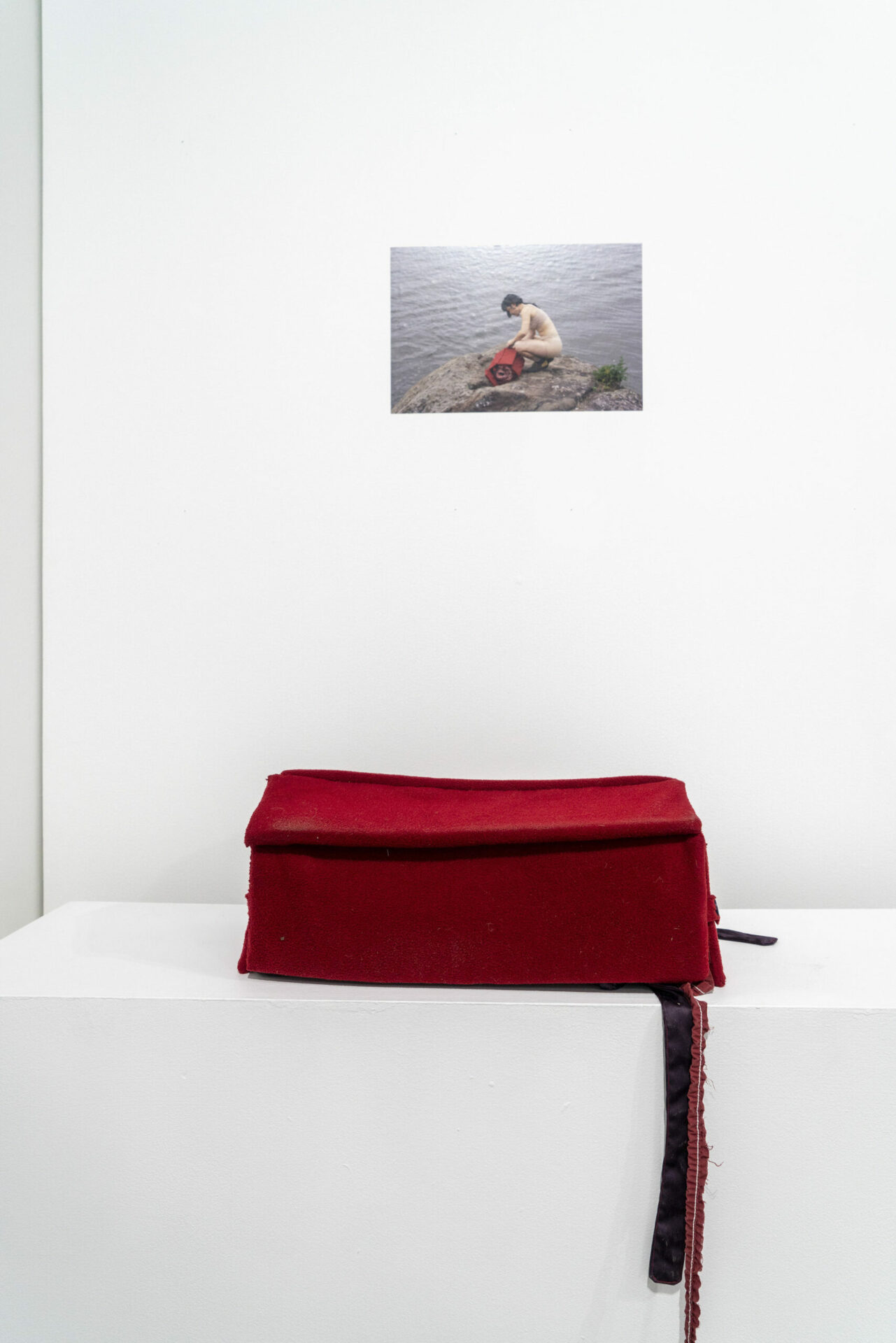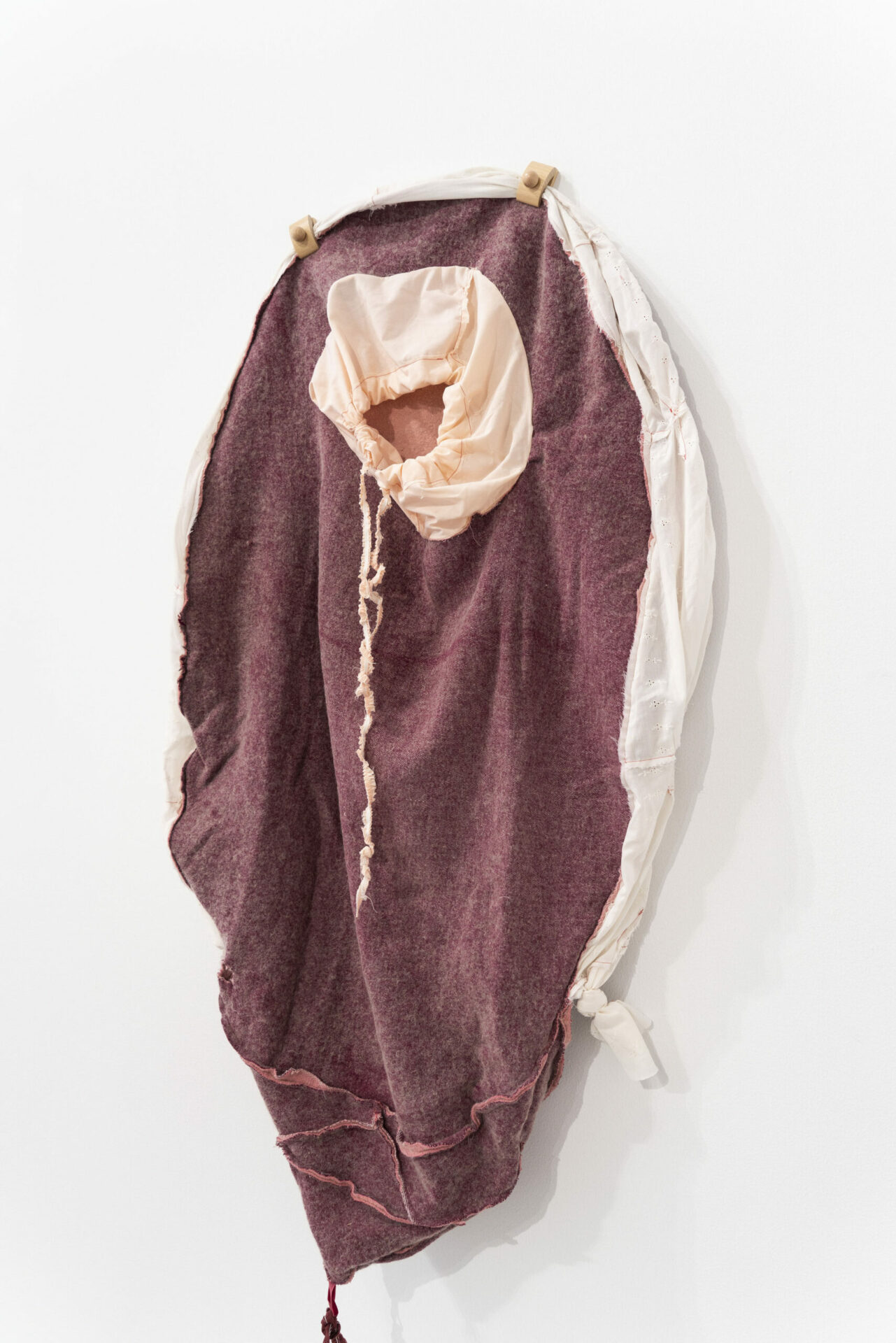 In her series Le fond et la forme (2013–14) and Couleurs non imprimables (2013), Corinne erases and destroys parts of her archive, representing a feeling shared by all three artists in the exhibition: the loss of agency over the past and the memories and fantasies that come with it. Having studied photography at Concordia University, Corinne is interested in the process of printing and scanning images. Specifically, she explores how enlarging old photos or video files with new software will often transform them entirely, since there is a drop in the number of pixels, which cannot be translated into the exact colour of ink. She reappropriated photographs from her personal archive through this digitization process—in a way, allowing the software to select which memories to hold on to and which to let go. As pixels are erased or pieces are cut out of archives following traditional Chinese paper-cutting patterns, landscapes fade, people become unrecognizable. Corinne forms a new acceptance of the loss of data in the reconstruction of her own story.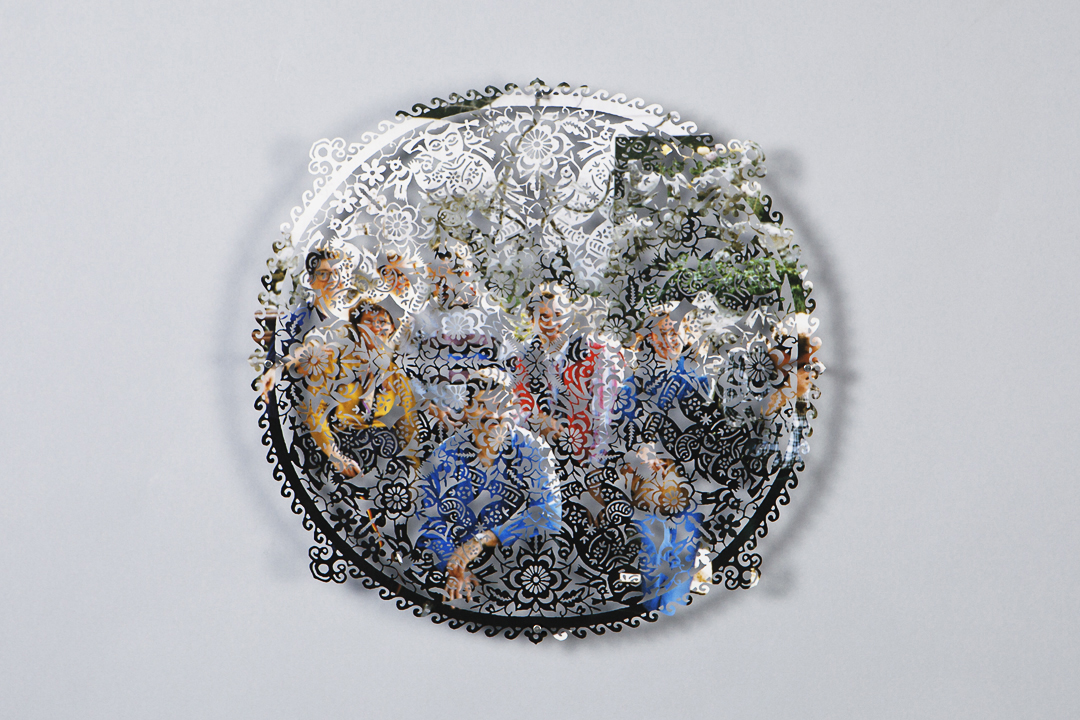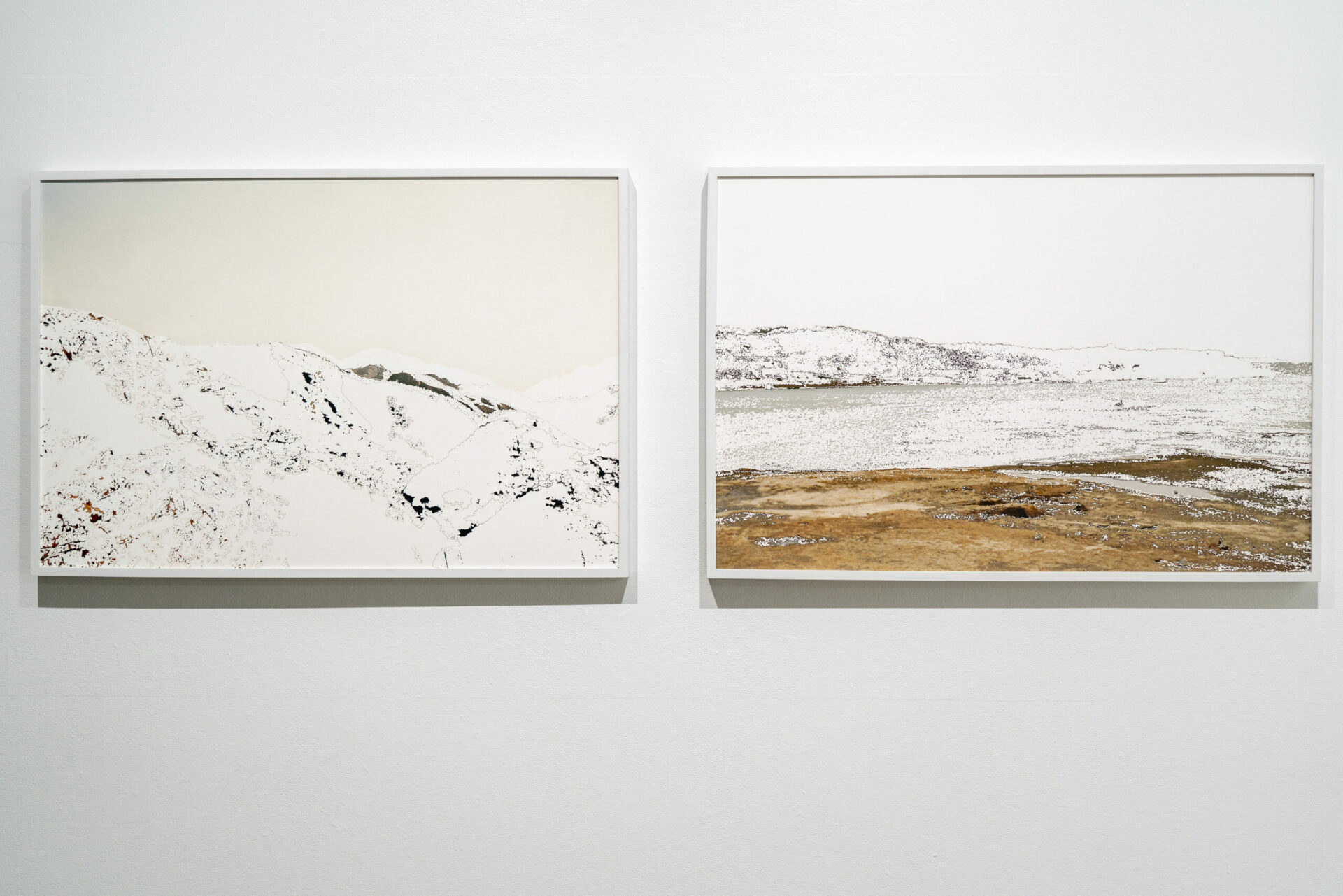 As their children are growing up, family cohorts get together yearly with the goal of keeping their adoptees in touch with their cultural heritage. Chinese adoptees come together in Montréal from all over Québec to experience remnants of the culture they were alienated from, which are preserved in the city's historic Chinatown. Drawing from what was initially supposed to be a treasure chest filled with memories (the souvenir box), the artists in this exhibition hope to challenge a notion put forth by adoption agencies, parents, and society as a whole—gratitude. Told to feel grateful about their adoption in the first place, their questions are left largely unanswered as they struggle with their identities, sense of belonging, and origins. By working with their archives in this way, An, Tong Zhou and Corinne subvert this power dynamic. How far can we see within? places the emphasis on the images they were given and the information available to them about their own lives. But, as in a game of Mad Libs, they are left to fill in the blanks. By conducting their own research, telling their own story so loudly that all might hear, this exhibition becomes a hub for community allyship and anti-racism, a personal souvenir box, a collective treasure chest, and a welcoming home.