Interview with Nicole Gingras
International Festival of Films on Art, Montréal & Québec
March 14 to 26, 2023 (in theatres)
March 26 to April 22, 2023 (online)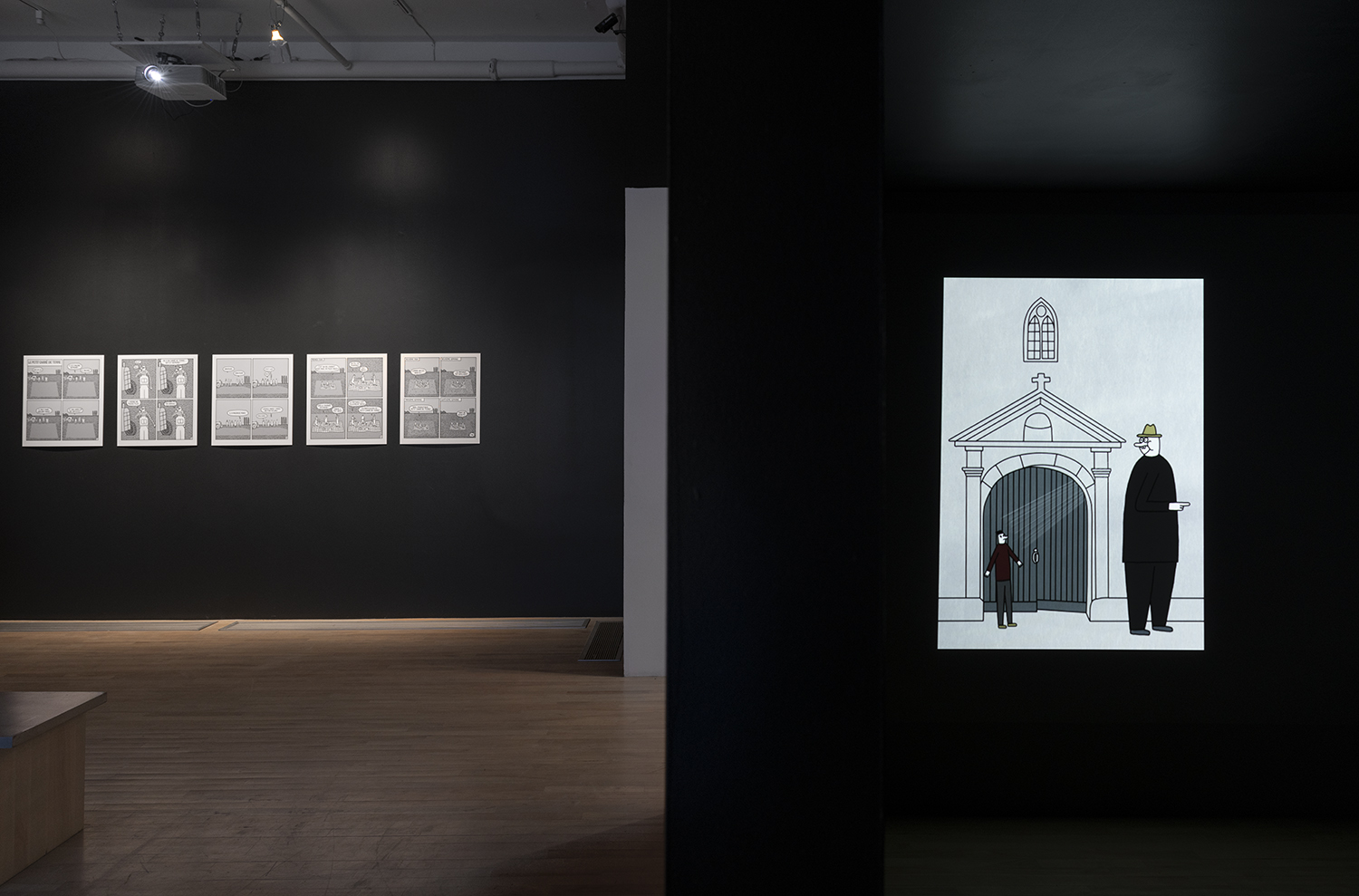 International Festival of Films on Art, Montréal & Québec
March 14 to 26, 2023 (in theatres)
March 26 to April 22, 2023 (online)
With the sensitive and detailed eye that characterizes her curatorial practice, curator Nicole Gingras has been organizing the programming for the FIFA Experimental section of the International Festival of Films on Art (Le FIFA) for more than twenty years as of the current edition. Over this time, she has presented countless works by image-in-movement artists. In collaboration with Le FIFA, Esse wanted to take advantage of the opening of the festival's 41st edition, on March 14, 2023, to publish a conversation between curators Véronique Leblanc and Nicole Gingras. 

Véronique Leblanc Your work as a curator is often associated with time-based art practices that have a time component, such as sound art, video art, and experimental film. How do the notions of time and temporality inform your approach to curating?
Nicole Gingras It's true that the question of time and duration runs through my practice as a whole. That may be why artists who work in photography, sculpture, and painting also interest me. I'm thinking of Donigan Cumming, Raymonde April, Mario Côté, and Michèle Waquant,1 1 - Donigan Cumming: Diverting the Image (Windsor: Art Gallery of Windsor, 1993). Although at the time Cumming's work was composed of photographs, it must be remembered that the publication was accompanied by a compact disc that made the sound elements of his photographic installations accessible. Raymonde April: Les Fleuves invisibles (1997), Musée d'art de Joliette; Michèle Waquant – Médianes (1999), a retrospective on the artist's multidisciplinary career, Galerie de l'UQAM; Mario Côté – Tableau (2002), exhibition presented at the Musée d'art de Joliette, accompanied by a publication and a compact disc. whose work I presented in solo exhibitions in the mid-1990s and the 2000s. As we know, the contemplation of fixed images, whether photographs or paintings, also takes time.
In fact, what appeals to me the most is what artists offer in terms of experiences—we can call it visions, perspectives, or questions—in their works. Duration pays an important role in both the discovery of those experiences and the appreciation of those works. Experiencing duration inscribes us in mobility—the mobility of seeing and hearing, of thought and memory.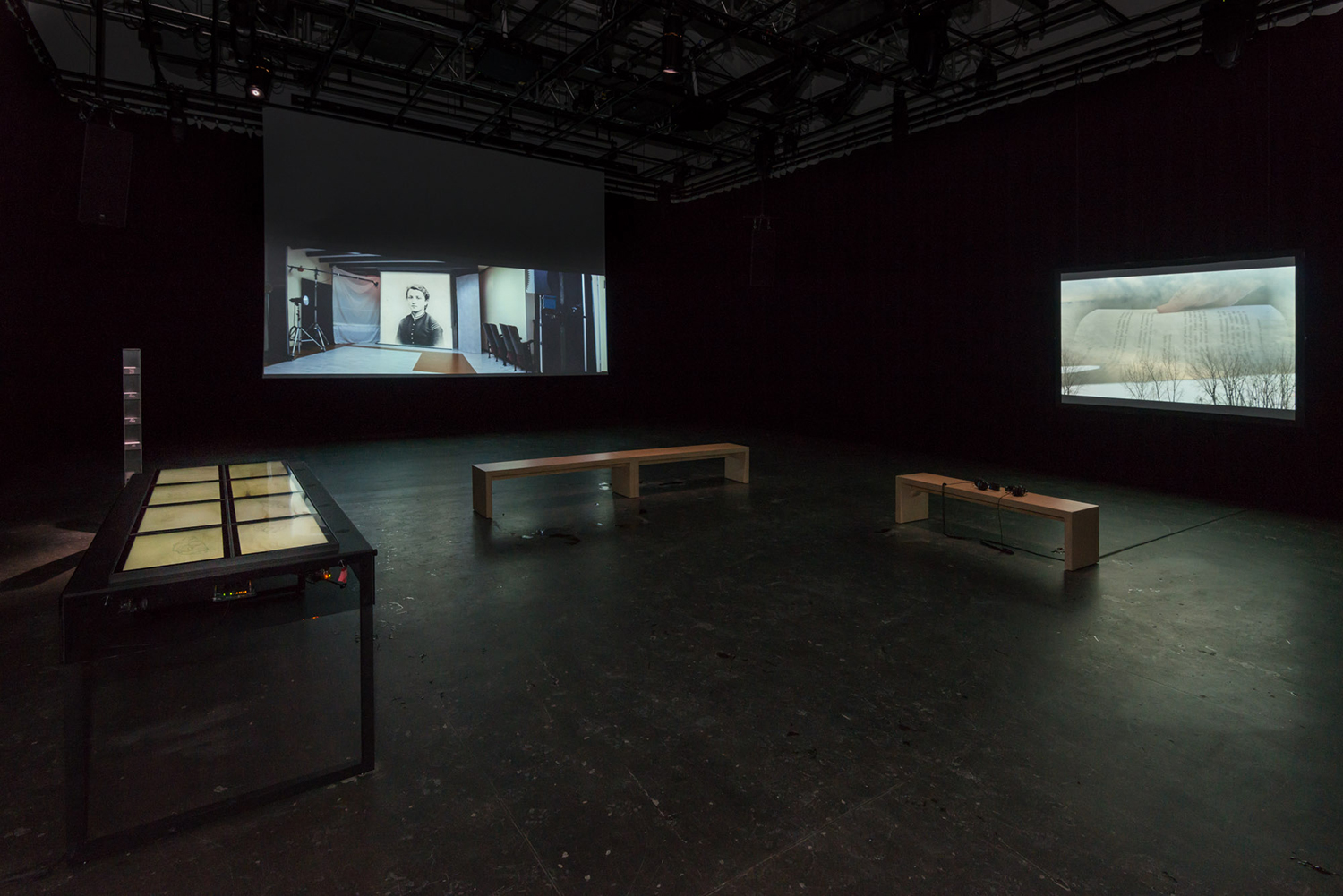 VL You've organized many film and video programs, notably for the experimental section of Le FIFA, but also with artist-run centres and other institutions in Québec, Canada, and abroad: Groupe intervention video—GIV and Vidéographe in Montréal, Western Front in Vancouver, and VTape in Toronto, to name just a few. How do the film and video formats, as well as the reception context of the movie theatre, influence how you bring works together?
In my view, being a curator consists of making suggestions, of weaving connections or finding frictions among works, artists, practices, and eras. It also involves shedding light on works that aren't well known, have little visibility, or are difficult to access, or providing a way to look at them from a different angle. I'm particularly fond of designing and assembling film or video programs. There is a whole range of possible associations and conversations—formal, thematic, historical, narrative, or symbolic in nature—to set in motion among the works that are brought together. It's a task, I think, that's related to editing film and strangely similar to the writing process. As an operation, an activity, it takes place both over time and in space, and it calls upon memory.
Of course, an approach based on different kinds of associations is also at work in the formulation and staging of an exhibition, whether it's a solo or a thematic show. There is in fact a kind of movement that happens between the idea, the starting concept or intuition, and everything that emanates from and is evoked by the works as they're materialized and placed in relation to each other.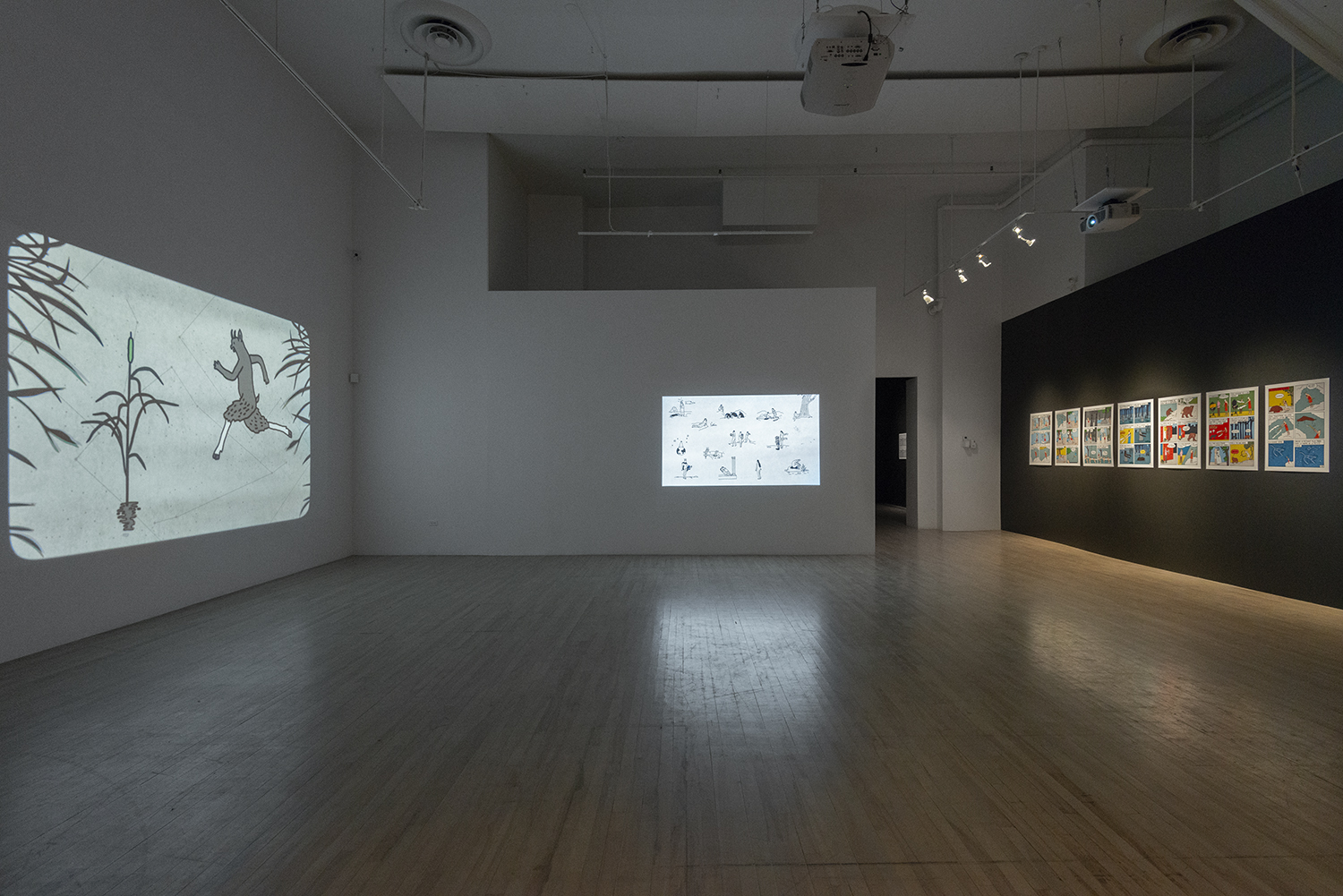 VL Curatorial practice is plural, in the sense that it involves different kinds of conversations with artists and their works beyond the conception and production of exhibitions. What forms does your curatorial practice take in addition to exhibitions and programs, and how do these different forms uniquely contribute to deeper research or reflection that is expressed through art?
NG Obviously, it's a pluridisciplinary activity! Upstream or downstream, there is the text, the publication. There are also encounters with artists, studio visits, spontaneous discussions on the presentation of a work, or advice regarding an exhibition. The conversation also operates at this level, for example, without there being an exhibition project on the horizon.
The publication plays an essential role in how I probe more deeply some of the ideas explored in an exhibition or a film and video program, or certain aspects that arise during a studio visit. This is an important—actually, crucial—aspect of guiding a body of work. For example, in 1996, I produced Ces chambres que l'on croit obscures, the very first publication on Mireille Baril, an artist who makes fascinating installations of images in motion by using a sophisticated camera obscura apparatus. David Harris, a historian of architectural photography, and I wrote an essay for the book. The ephemeral nature of Mireille's work was the trigger for this publication. How can a work that no longer exists, because it was created in situ, be inscribed in time and space? By speaking of its traces, but also by making Mireille's unique process known to everyone who wasn't able to visit her installations at the time. The book thus allowed Mireille's work and vision to be inscribed in another duration: that of reading.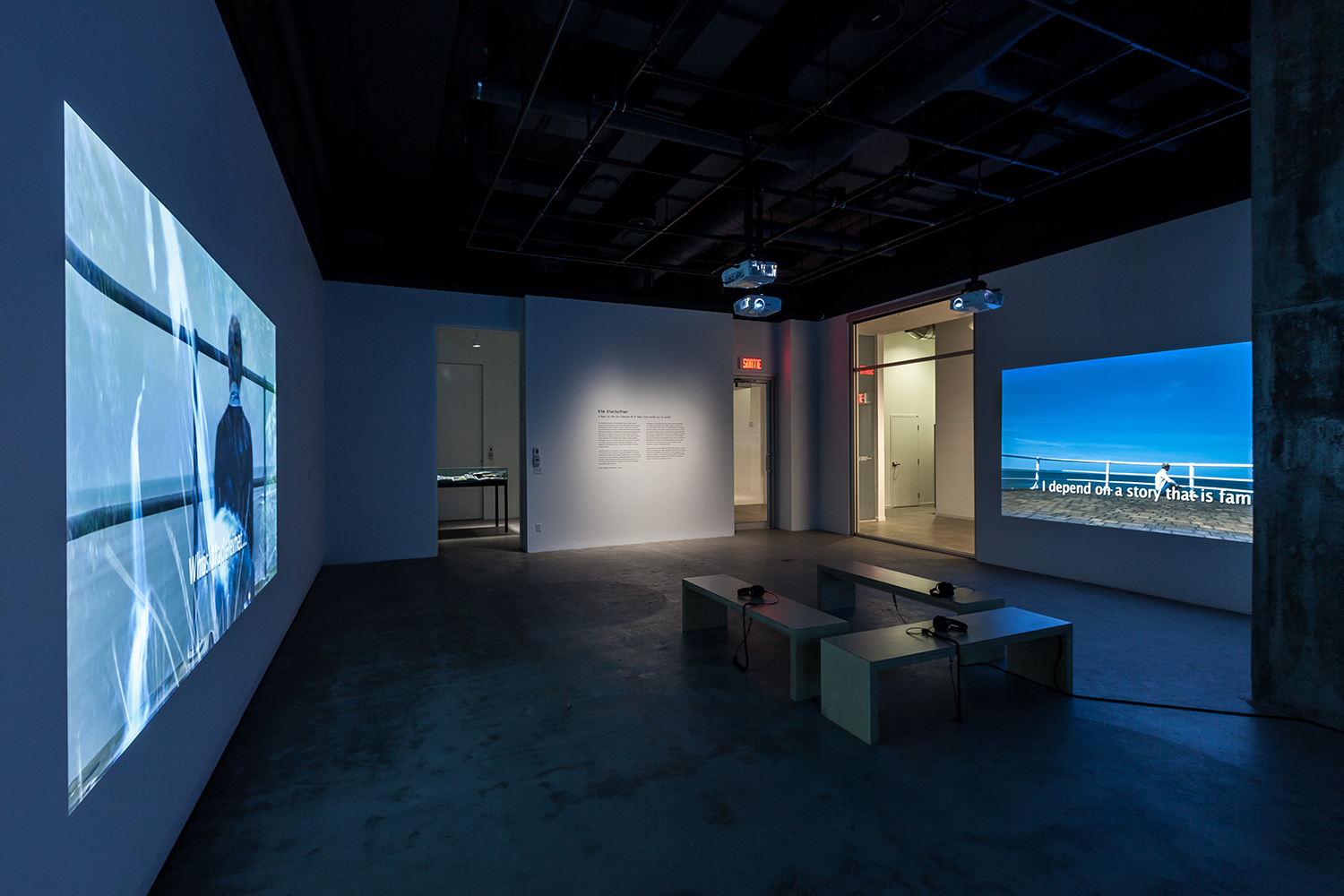 A publication may take different forms. I'm speaking here about physical presence as well as content and structure. For example, how does a book feel in the hands? What type of presence emanates from a paper object that takes so much attention to be materialized? It could be a leaflet, a text that is deployed on a poster to be unfolded, an artist book, a monograph, a reference book, a compact disc that accompanies a book.
Sometimes a book precedes the organization of an exhibition. That was the case for Manon Labrecque—Corps en chute, an artist book published in 2002, and Commencer par… puisqu'à toute fin correspond, a series of interviews with Raymond Gervais begun in 2004 and published in 2007. Both books were developed independent of an exhibition. The work I did preparing them was, for me, a way to discover two major artists' creative process and thought. We got to know each other in an attitude of listening and openness. Then, the book of interviews with Raymond Gervais led to organizing the important exhibition Raymond Gervais – 3 x 1, a retrospective including recent works, presented in Montreal at two times and in two venues: at the Leonard & Bina Ellen Art Gallery in 2011 and VOX, centre de l'image contemporaine in 2012.
When it comes to strategies or forms of writing, I usually favour documented essays and interviews, conducted in the form of recordings transcribed verbatim and then edited or in the form of email correspondence. On a few occasions, I have ventured to write a short text that is impressionistic and less analytical. Whatever their form, I like to think that these texts make it possible to contextualize a practice, works, or a theme and to offer paths for reflection. Looking back, I realize that the interview is a medium with which I've been comfortable. If we return to the importance of duration that you asked about in your first question, I must say that if interviews seem to suit me, it's because they develop over time: it takes time to have a conversation. And if there's communication between two people, it's because there is an affective history between them that precedes this conversation. I must mention at this point that this form of exchange also has its place during public presentations that precede or accompany a program of films. Such an exchange or conversation is possible only in a situation of trust in which improvisation is not only possible but desirable. I engage this way with artists in different venues: when I'm invited by Groupe Intervention Vidéo—GIV or by Vidéographe, and frequently for FIFA Experimental. In fact, for the 41st edition of Le FIFA, I'm presenting a program in tribute to the Canadian artist Michael Snow, who died in January. Snow's pictorial, photographic, cinematographic, musical, and textual work has nourished so many generations of artists, theoreticians, and historians. For the event, I'll invite Peggy Gale, Snow's companion and a curator known for her interest in experimental video and film for a friendly exchange between us, in dialogue with Snow's films.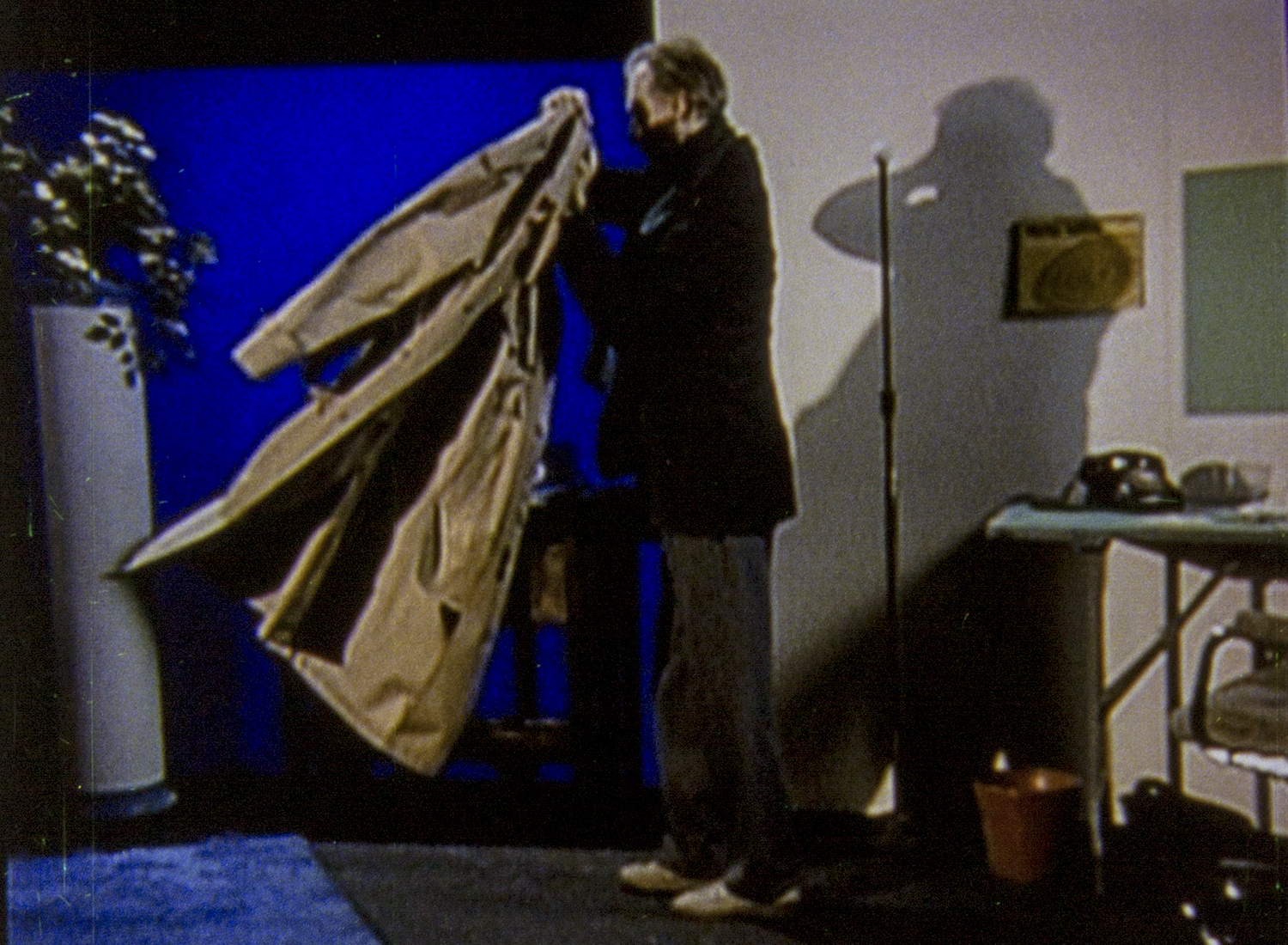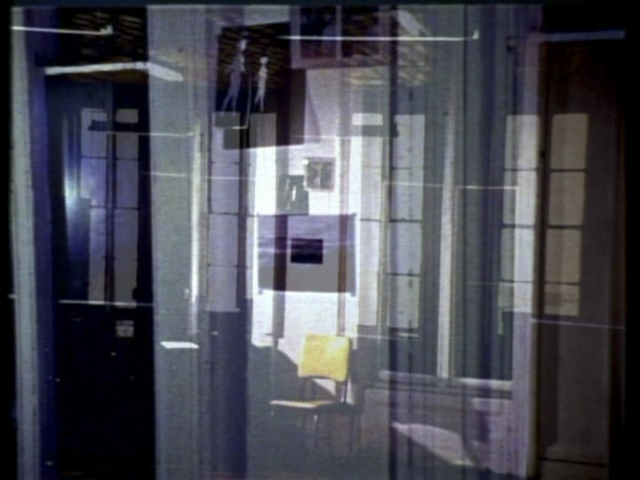 VL In your curatorial projects, works by artists of different eras often intersect or you offer a deeper look at the work of one artist, as was the case for the recent solo exhibitions of Monique Moumblow, Chantal duPont, and Diane Obomsawin. For you, is this a way to contribute to writing a history of video art through a curatorial practice?
NG Histories of video art and experimental film already exist. They are written and modified over time and by the people who are interested in them, as well as in light of the works that are created. I like to think, rather, that my activities and productions as a whole (essays, lectures, exhibitions, programs, teaching) shed light on certain works and certain artists and give people the desire to see and hear these works, to get closer to them. The display of works is also an affair of duration. Dissemination operates at a human scale, by word of mouth, developing over time and space. It can be interpreted as a way of remote touching.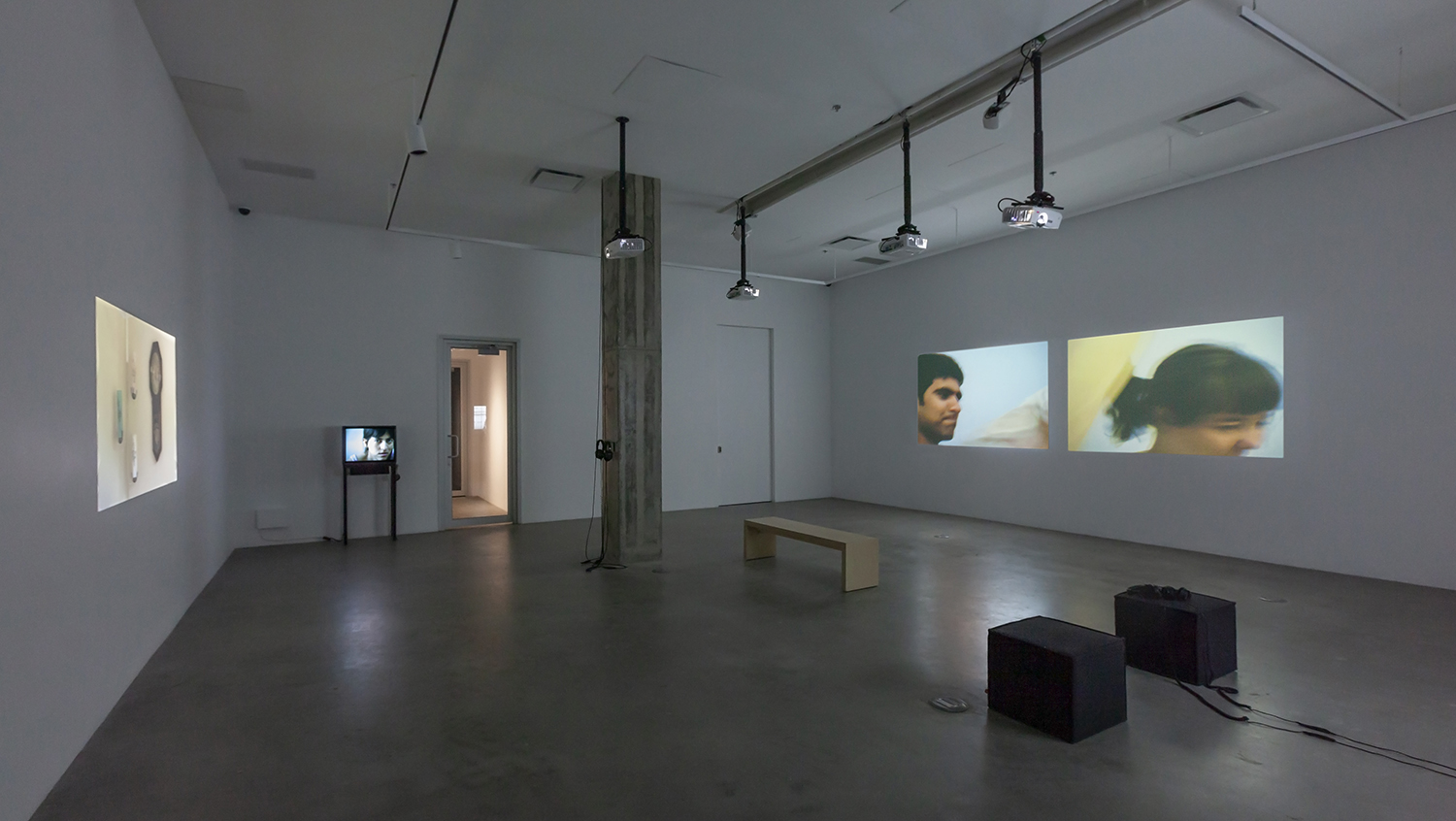 Every curator thinks about how to shape the presentation of the works with which he or she has chosen to form an exhibition. There's always something to modify, to reinvent, by adding a distinct colour to each of these encounters. Thinking about difference. Of course, when we're talking about a curator whose practice stretches over several decades, relationships obviously become deeper, affinities develop between artist and curator, and concepts and themes may recur or become more detailed. Continuity. Although sometimes this relationship is eventually conveyed through other projects (exhibitions, programs, publications), it may also take a more existential turn and lead to a reciprocal relationship of trust that is essential to each in pursuing their work. Friendship.
VL The idea of listening, perhaps more associated with the world of sound, seems important to how you see your work. How do you integrate it into your approaches to film and the visual arts?
NG The dimension of sound has always been important in my research. Even as a film studies student, I leaned in toward the sound work of the Québec filmmakers Gilles Groulx and Jacques Leduc, among others. For a number of years now, I've manifested my interest in sound and the materiality of sounds by presenting at Le FIFA, among other venues, works by artists such as John Cage, David Askevold, Charles Gagnon, Nobuo Kubota, Christian Calon, Mika Vainio, Vivian Ostrovsky, and Anouk De Clercq; voice treatments by Doria García and TJ Cuthand; and the filmed reading by Mario Côté of Écorces, Georges Didi-Huberman's book on the philosophy of the image.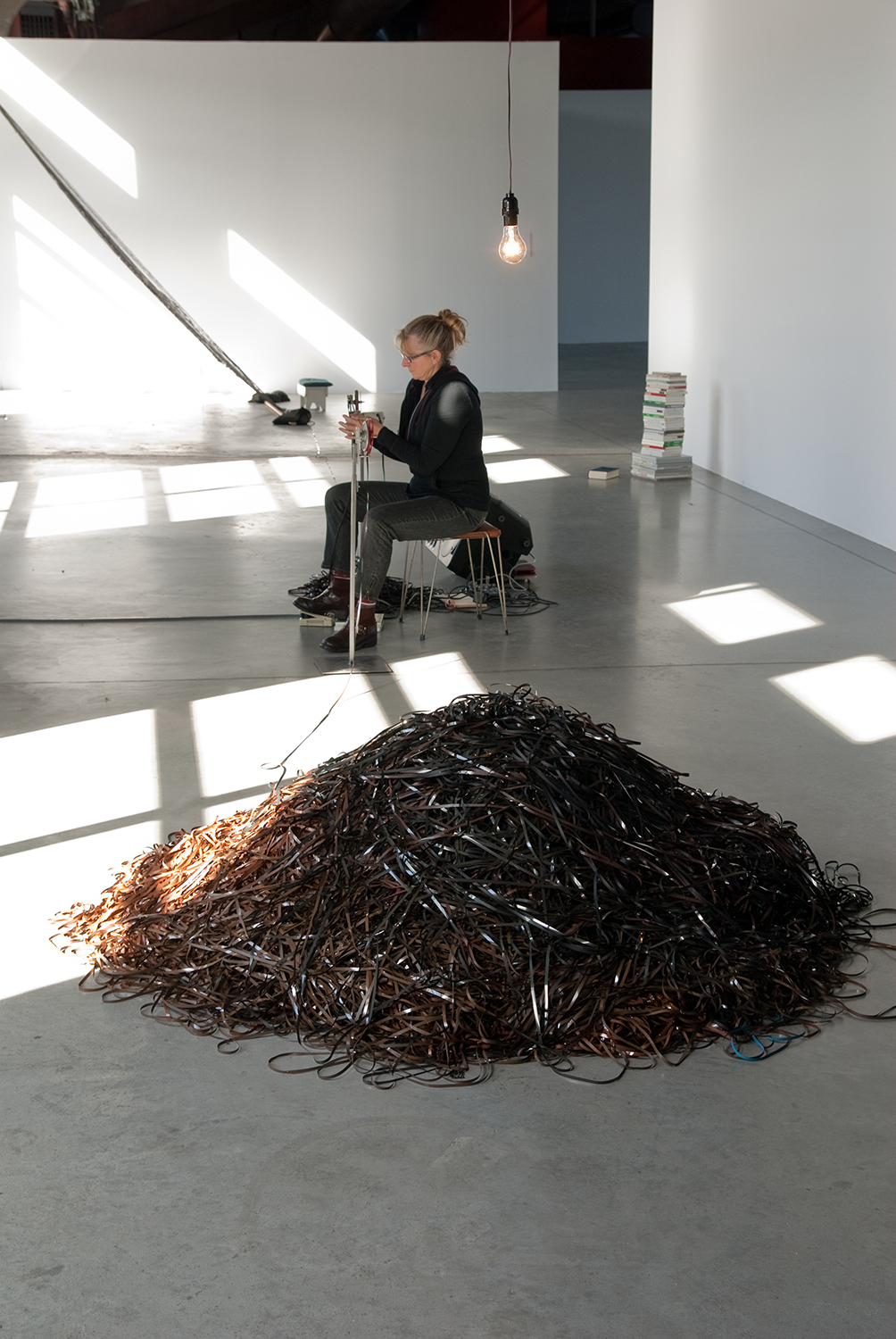 Sound is again featured in the 2023 edition of FIFA Experimental, with the invented instruments in À force d'usure – instrumentarium altéré, a film by Antoine Amnotte-Dupuis about the percussionist trio Bascaille, and in Métronomies, a short animation by Nathalie Bujold in tribute to Hungarian composer György Ligeti. Three renowned composers are the subject of films that combine portrait and essay: avant-garde composer Alvin Curran observed by artist and filmmaker Éric Baudelaire; French composer and improviser Jérôme Noetinger under the eye and ear of experimental filmmaker Stefano Canapa; and the original approach to composition and improvisation of violinist Malcolm Goldstein, accompanied by Quatuor d'occasion, filmed by Andrew Forster.
Voice, music, sounds, silence, reality, matter, shapes, words, images—all these materials provide access to creative processes. My steady and constant experience with visual arts, sound, and kinetic works feeds my curiosity and my thought about film and video. And the exploratory approaches to film and video by artists and filmmakers feed my fascination with materiality, movement, and time. It's thrilling to receive regular invitations to watch, listen to, and witness the processes that inhabit and move artists.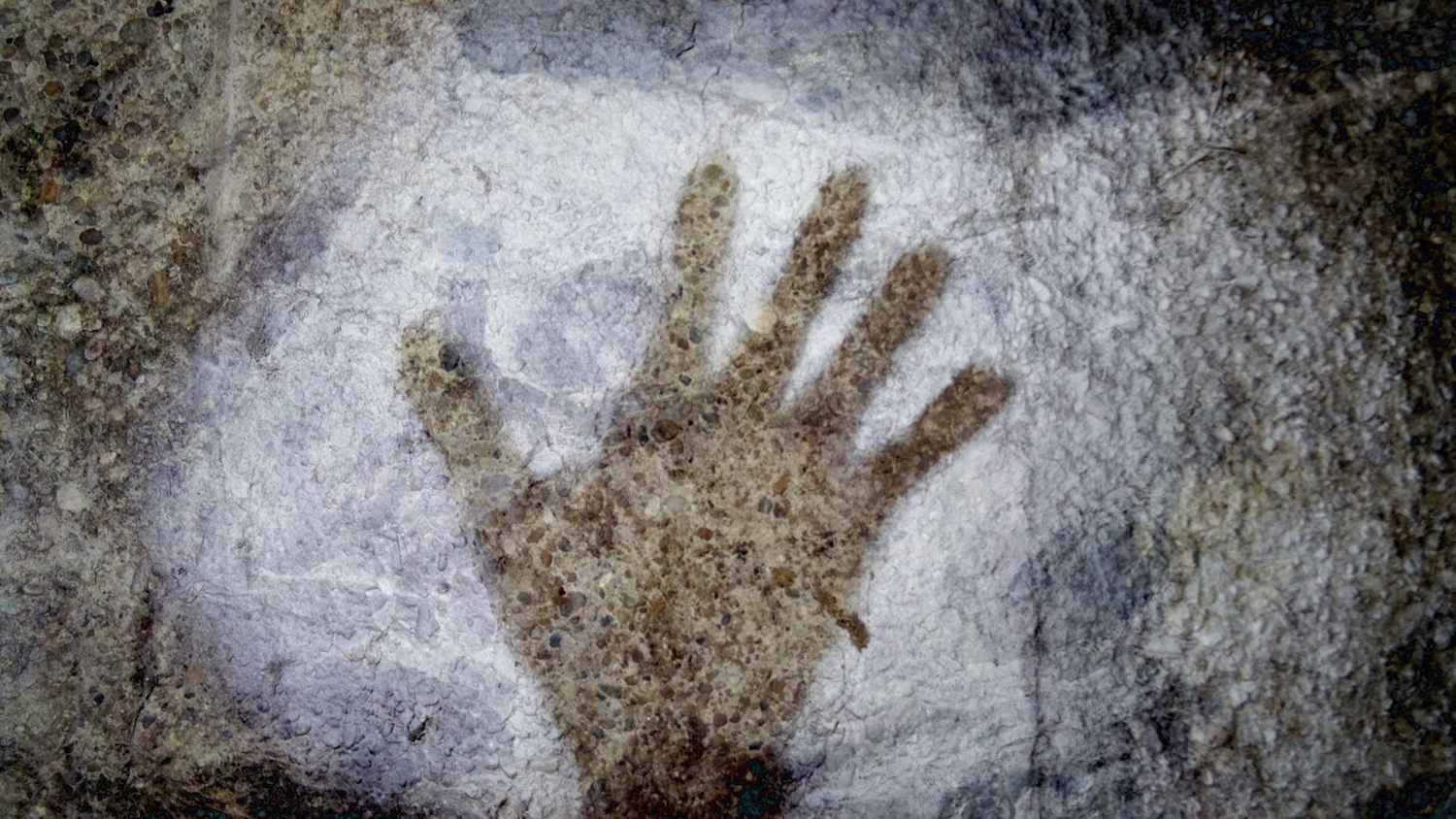 VL What keeps your commitment to curatorial practice current?

NG What keeps my commitment to curatorial practice current is working with artists and authors: a film, an installation, a sound work, a painting, the title of book, a discussion, a studio visit, a word, a sound. I've observed many initiatives that confirm artists' intense and deep commitment and the determination of people involved in the presentation and dissemination of ideas and artworks—for instance, independent publishing houses, micro-movie houses, occasional events in venues not devoted specifically to art, and other models for smaller presentation spaces and exhibitions. These are not new phenomena, but I note an effervescence that both fascinates and comforts me. What's important is to continue looking, listening, reading, being present and receptive to the visions offered by artists working in the solitude and stringency of their studios. It's also essential to be on the lookout for the paths proposed by researchers, thinkers, and authors. It's important to think, and it's also important to maintain our mobility toward what catches our attention and how we want to share it.
Véronique Leblanc is a curator, author, and teacher. She sees curating, writing, educational ventures, and arts administration as shared spaces for learning. Her current work addresses the imaginary of the common in contemporary art.