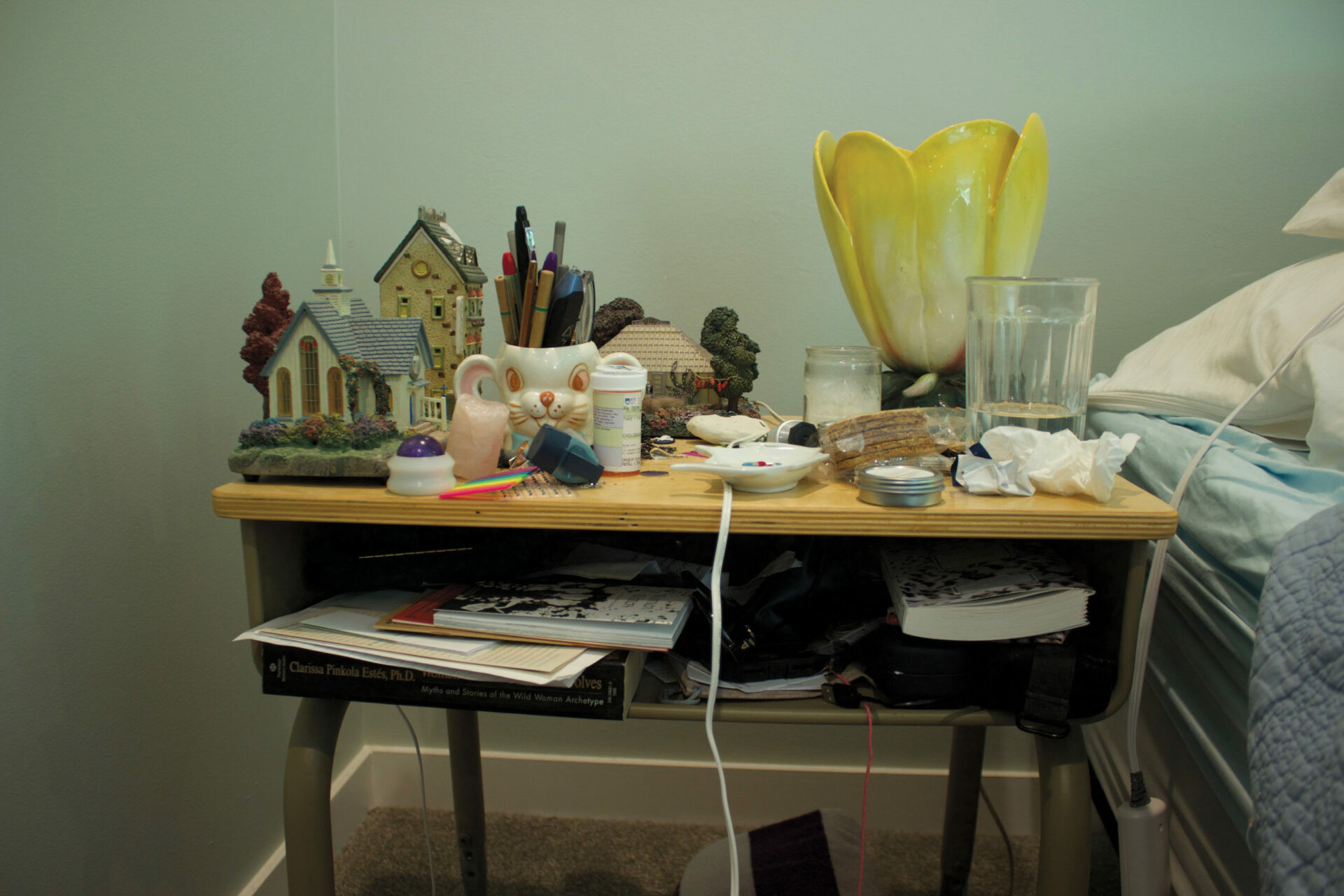 Night falls
Dark circles under eyes
Your own, blinking on and off
Insistent, like a lighthouse1 1 - Alicia Gallienne, untitled poem, in L'autre moitié du songe m'appartient (Paris: Gallimard, 2019), 86 (our translation). We also borrowed the term night(s) of pain (nuits endolories) from Alicia (in "Château de cartes," 253.)
I'm writing this with you, Manon, in hopes of warding off another night of pain. I'm awake, kept awake by pain. You too are looking for a way to inhabit insomnia. Little by little. Maude, let's share these sleepless hours, let our sentences pile up, let selves melt together, let the I fade away.