Whitney Biennial
Quiet as it's Kept
Whitney Museum of American Art, New York
April 6-September 5, 2022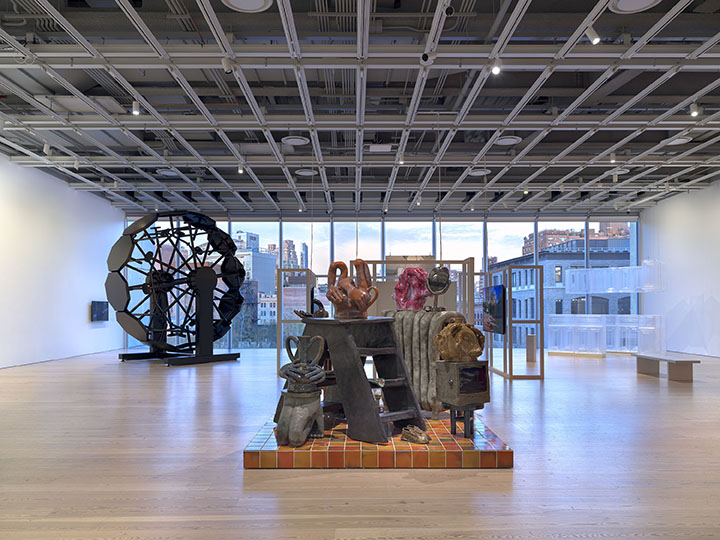 Whitney Museum of American Art, New York
April 6-September 5, 2022
[En anglais]

Puzzling, in good and, at times, less-good ways. That's how the 18th edition of the Whitney Biennale comes across. From Coco Fusco and Alfredo Jaar to Ellen Gallagher and Charles Ray, as well as a host of lesser-known and very diverse artists, the ambitious exhibition titled Quiet as It's Kept is a cornucopia of old and new media, inventive displays, and socially charged perspectives. All the ingredients are there, but the result is somewhat unnecessarily chaotic. Much of this impression is left not by the highly original and cutting-edge art on display, but by the discrepancy between the curatorial statement situated at the entrance and the overall viewer's experience. More than offering a solid contextual framework, the text by curators David Breslin and Adrienne Edwards seems to implicitly raise questions about the nature of the Whitney Biennial, its role on the contemporary scene, and the post-COVID condition of art in general. 
As Breslin and Edwards acknowledge, work on the exhibition began in 2019, before the pandemic wreaked planetary havoc. It follows that a curatorial course correction took place to better reflect what the curators call "precarious and improvised times." Although it is undeniable that we have been through some of the most challenging times in the past hundred years, one is left wondering, what times are not precarious or improvised? What moment in history has not been met with improvised responses? This conceptual flaw is underscored by a fatal curatorial faux-pas: the reliance on a structural dichotomy. At a time when the art world is finally coming to terms with posthuman philosophies that invite us to think non-anthropocentrically and rhizomatically, splitting the exhibition across two floors—one a clearing, an open and light field, and the other a labyrinth, a dark place of containment—feels a bit simplistic and certainly anachronistic.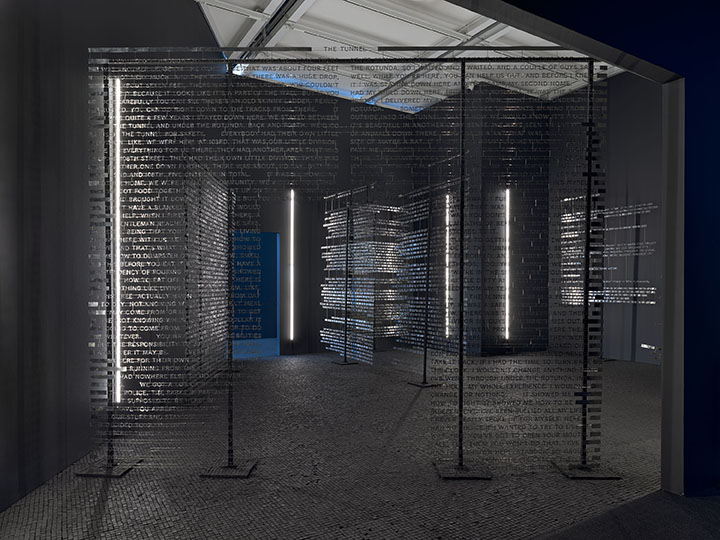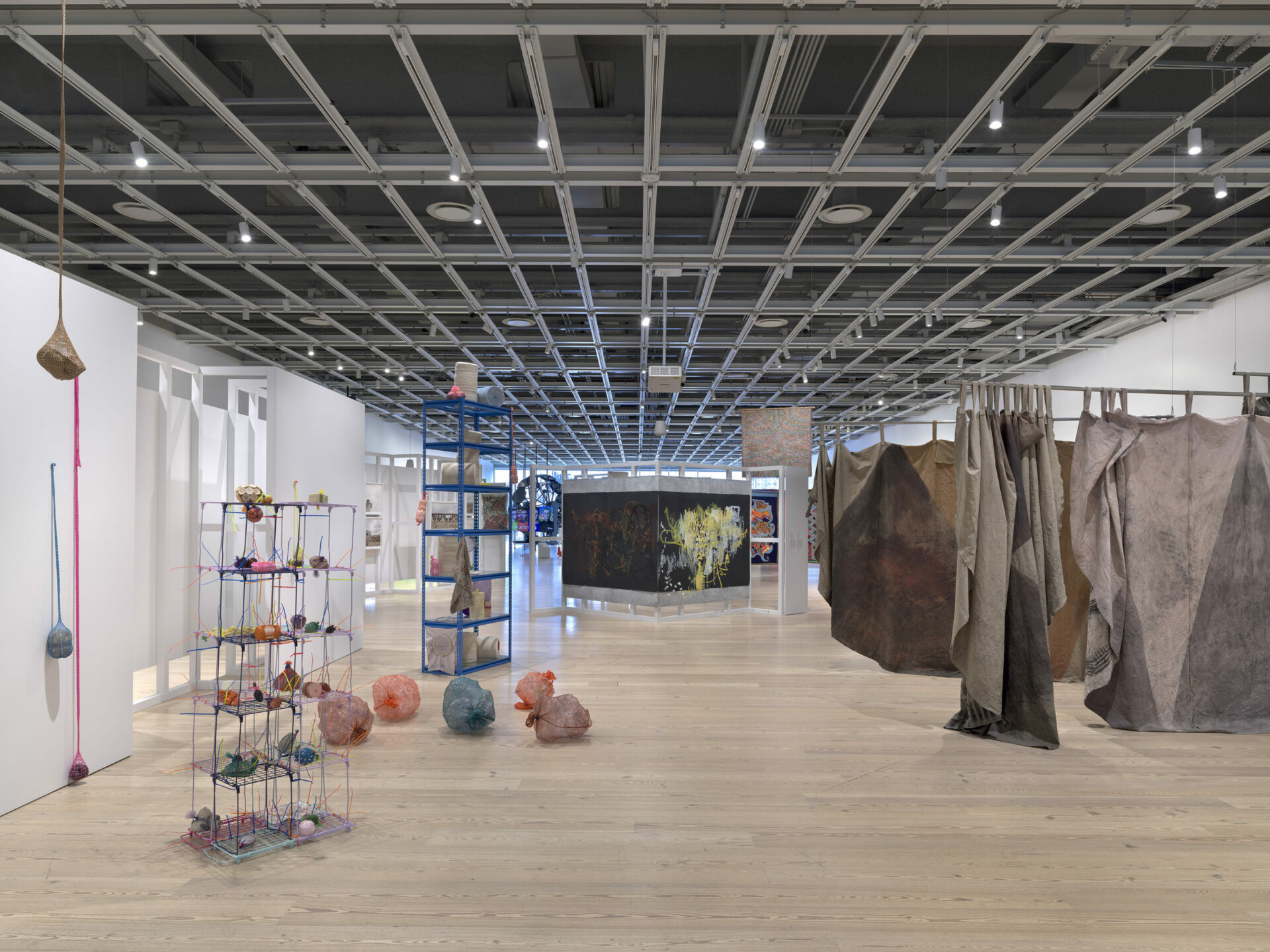 US society is not polarized, as the curators claim, but layered and fragmented. If a polarization becomes perceptible, it only is the fabrication of political polling, which compresses cultural nuances and intersectional realities into a Democratic or Republican option. The US is simply too vast and diverse to ever be reduced to a polarity; its cultural wealth is well exemplified across the exhibition, which comprises a vast majority of BIPOC and gender-non-conforming artists. The result is a vibrant and powerful kaleidoscope of cultural, historical, and personal perspectives. Ellen Gallagher's large-scale paintings investigate the parallels among the history of slavery, colonialism, and belief systems, in relation to oceanographic natural history. Cartographic concerns are also central to Lisa Alvarado's Vibratory Cartography: Nepantla. Informed by the work of Chicana theorist Gloria E. Anzaldúa, Alvarado's series is a meditation on liminality and borders. Sable Elyse Smith's Ferris wheel made of black-painted tables from prisons is, in Smith's words, "a physical monument to our entanglement of violence and entertainment." Guadalupe Rosales's night-time photographs of the Latinex district of Los Angeles explore the beauty and suffering of urban life, and Coco Fusco's video work Your Eyes Will Be an Empty Word reflects on the death toll caused by the pandemic. These works and others in this biennial are crucibles in which past and present truths collide to be reconfigured and reimagined.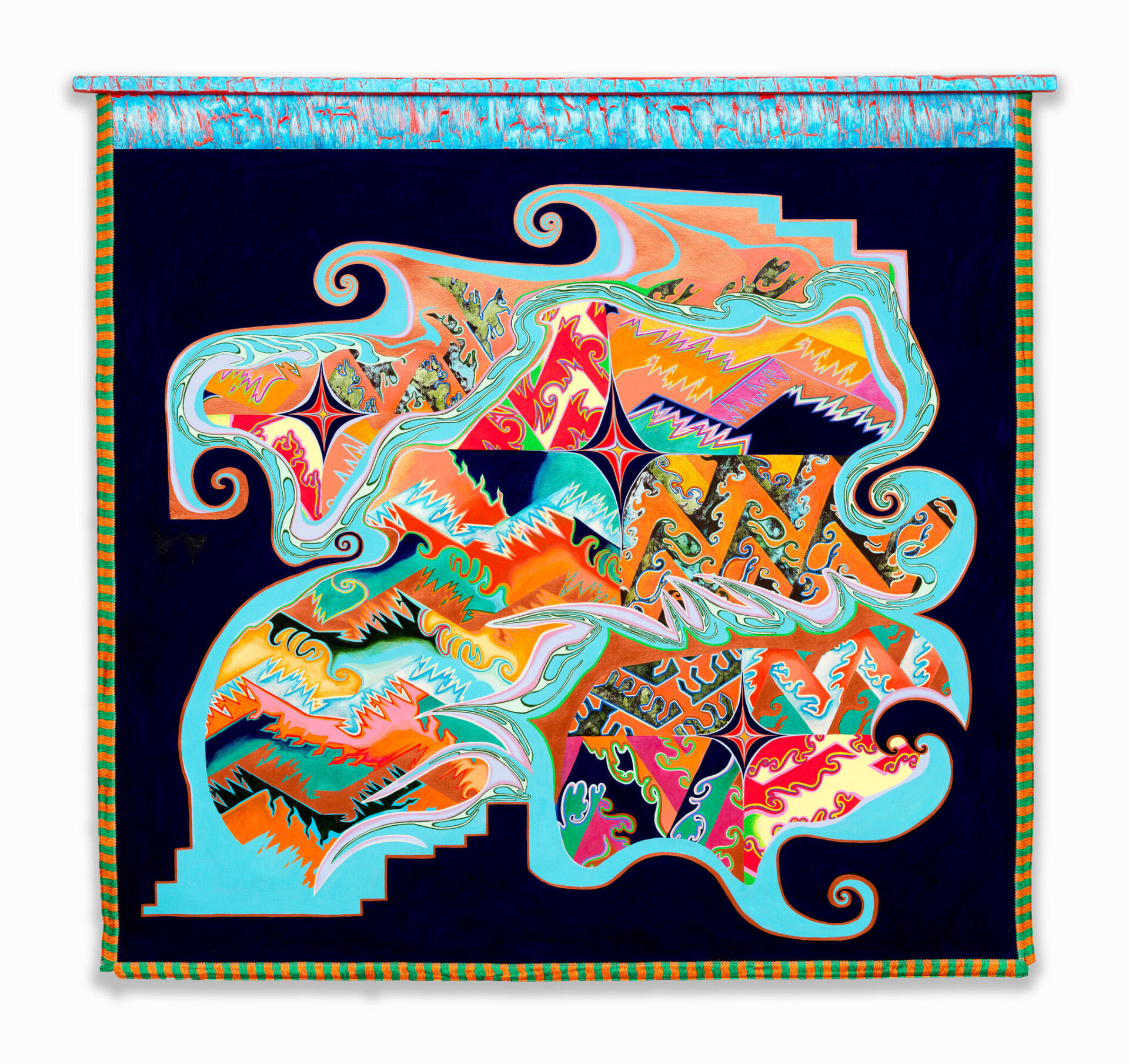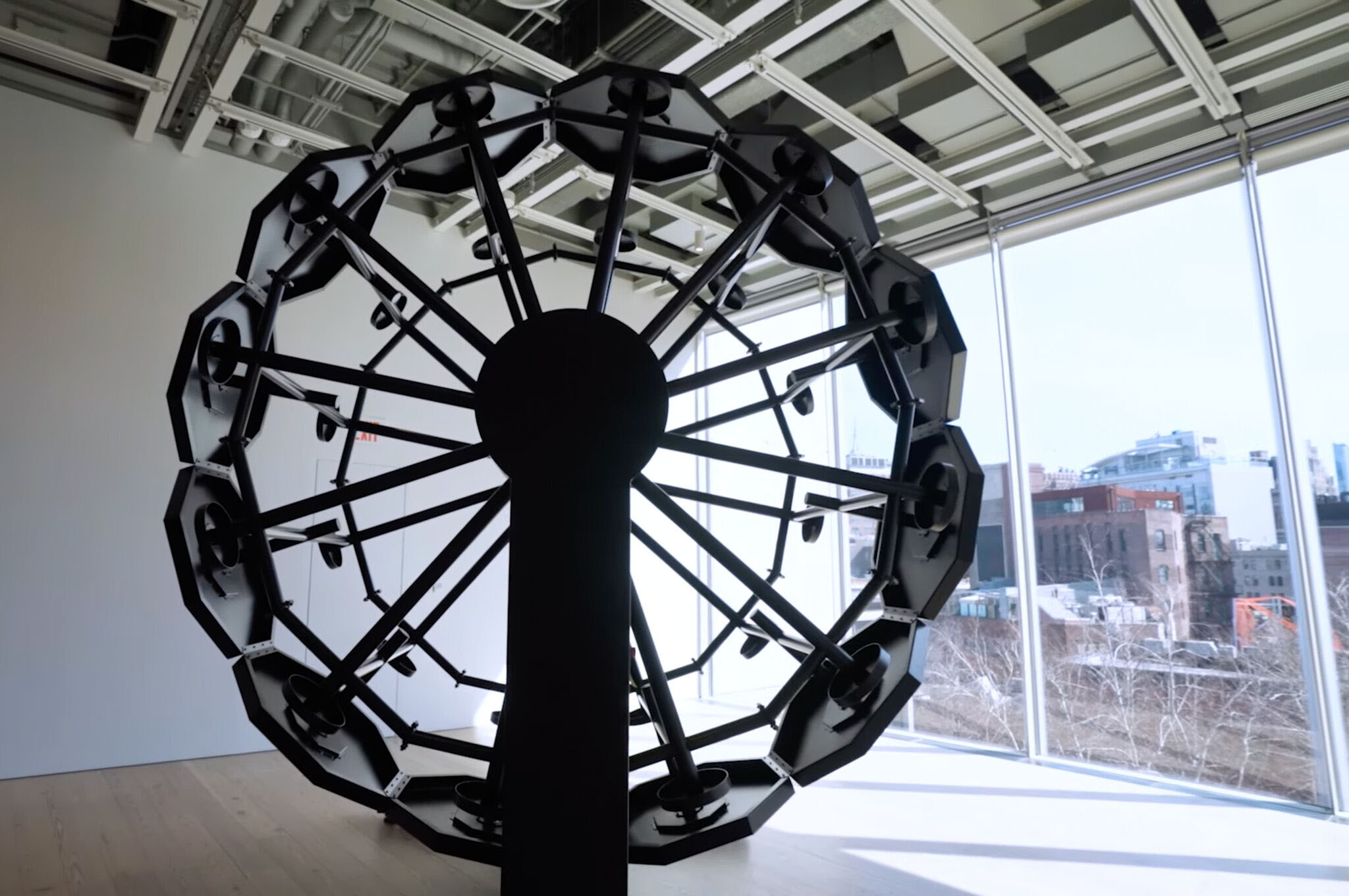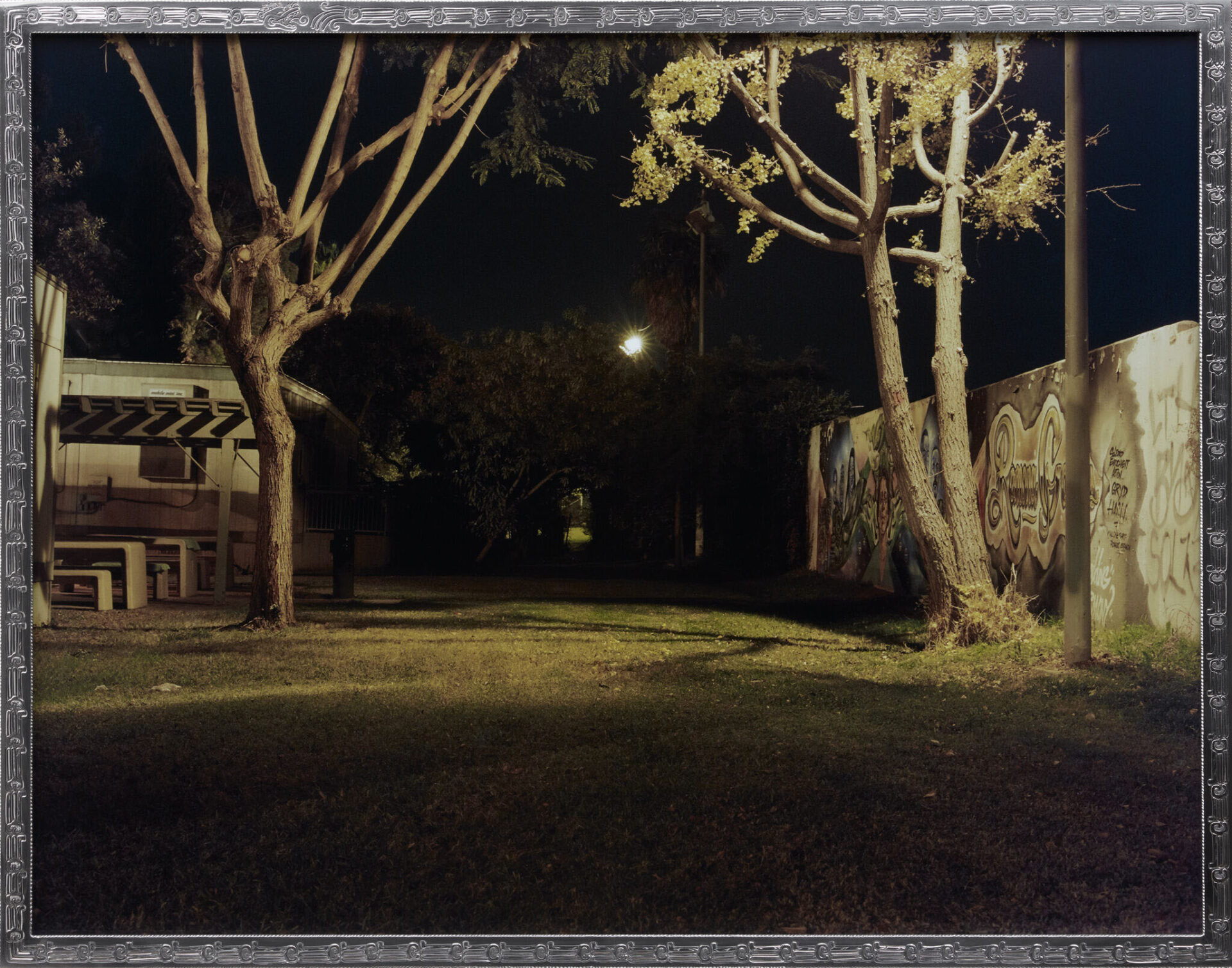 The exhibition is top-heavy with video works, especially on the 6th floor (the dark maze). Some works demand substantial amounts of time; that's fine. After all, exhibitions are about slowing down. But in some instances, such as Jonathan Berger's word-filled floating panels, one is left to wonder if the medium is no longer the right one for the message, at least in the context of a group show in which many pieces by many artists jostle for attention.
Ultimately, the exhibition suffers from what seems to be a lack of curatorial commitment—a deliberate desire to bypass a united theme in favour of pursuing a series of hunches, as Breslin and Edwards state in their text. As a result, this edition of the Whitney Biennial can be read as a reflection of a broader crisis—not just the political or cultural one that we are traversing right now but one of curating art in general.
Biennials are difficult beasts. They are implicitly pulled in different directions by the imperatives that define them. They aim to be a snapshot of current tendencies and trends but also reflect a clear set of contemporary concerns. In work after work, social justice begins to stand out as the main theme in Quiet as It's Kept, and yet it is never fully called out or centralized enough to hold the artworks together and make them stand for something bigger and more powerful than each can conquer alone. Puzzling. The exhibition presents a great selection of work arranged in experimental and often brave ways—some successful, some less so. The experience is highly polyvocal, often surprising, sometimes spectacular. It expects its audience to work very hard, and it rewards those who dare. But what can art truly say about the times we live in, and from what ethical standpoint? What do we make of the sudden burst of diversity that has supplanted the structural sexism and racism that dominated the art world until just a couple of years ago? Is this approach radical or cosmetic? Although social justice symbolically triumphs across the exhibition space, institutional inequities still persist. On the opening night of the Biennial, art world VIPs and celebrities were greeted by a group of protesters brandishing signs with messages such as "Whitney Workers Want Fair Wages" and "Whitney Workers Build Biennials." Half of the museum's workers earn less than $20 per hour, and many are temporary workers with no benefits. If art can truly build a better world, as many in the art world incessantly recite, then why are our art institutions not setting the example?