The Laboratory of the Future: A Turning Point in the History of Architecture
Venice Architecture Biennale
May 20–November 26, 2023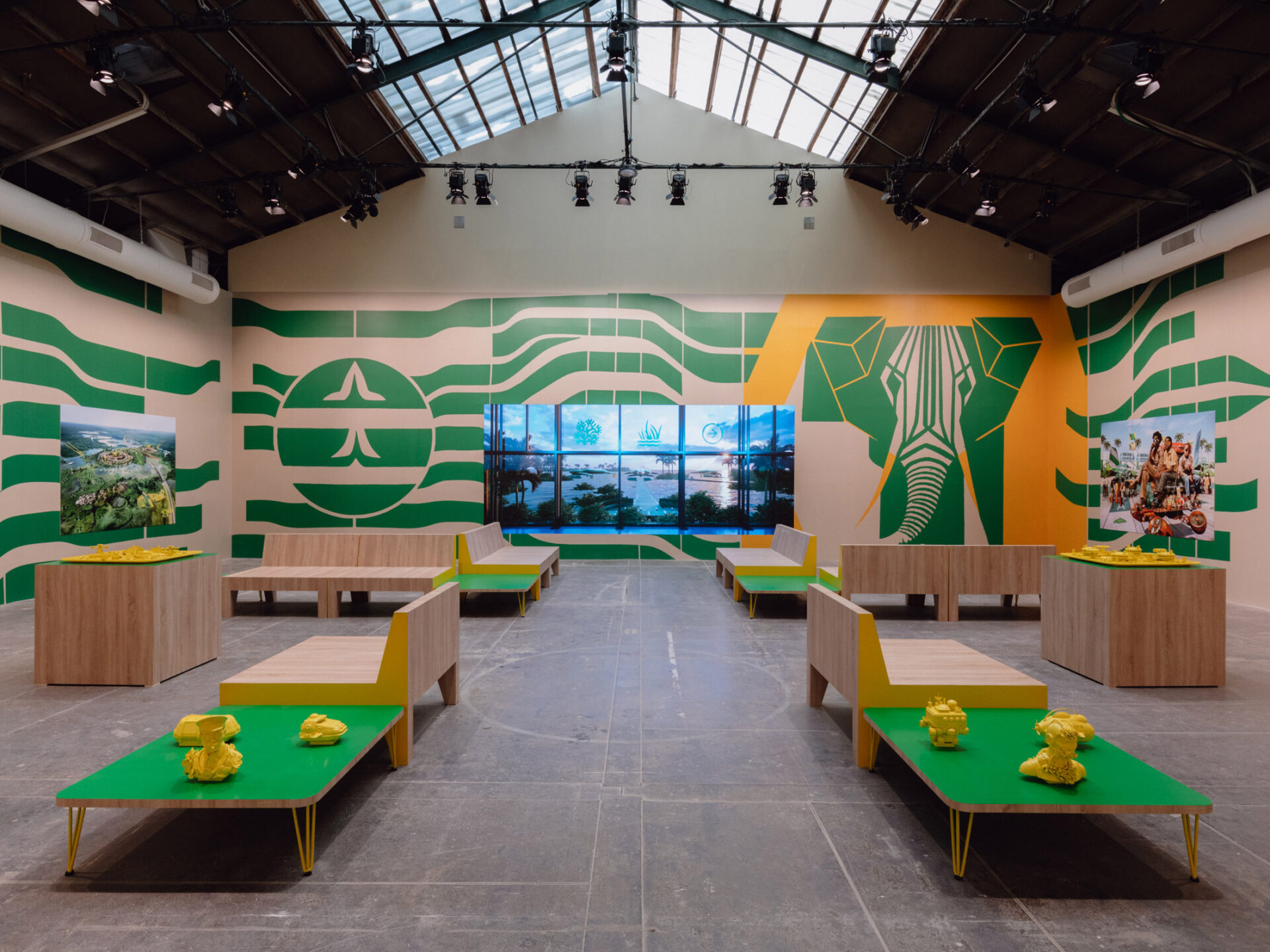 Venice Architecture Biennale
May 20–November 26, 2023
Colossal art events such as the Venice Biennale (be it the art or architecture edition) are recalcitrant beasts: constantly haunted by the ghosts of previous curations; shackled by colonial paradigms that still define discourses; burdened by impossible expectations and responsibilities; too monstrously large and tentacular to eloquently narrate the stories they set out to tell. But, love them or hate them, Venice Biennales do one or two things incredibly well. They provide a physical and contextual full immersion in the urgency of contemporary creative and cultural debates and often, as a result, end up setting future trends. Deeply entrenched in the idea that mega-exhibitions like these can promote positive change, Biennale directors, from Okwui Enwezor and Massimiliano Gioni to Cecilia Alemani to Yvonne Farrell and Shelley McNamara, have relentlessly conceptualized ambitious exhibitions through which to envision fairer and more sustainable futures.
Over the past few editions of the Biennale, curatorial efforts have markedly focused on the challenging task of breaking the canonical mould of Eurocentric, white supremacy—the path is clearly visible. It is perhaps not a coincidence, then, that a visit to Lesley Lokko's accomplished and sophisticated The Laboratory of the Future should feel like a return to the path carved by The Milk of Dreams, curated by Cecilia Alemani last year. This impression is further reinforced by the ever-thinning line that separates the aesthetic languages characterizing both events. Painting might be less prominent here, but squint your eyes enough and this year's Architecture Biennale could easily pass itself for its art sibling. There are spectacular installations, multimedia displays, sculptures, film, video and sound installations—gone are the days when the Biennale was filled almost exclusively with minimalist architectural models, once the lingua franca of the architectural international community.
Perhaps this is a conscious effort to engage wider audiences? The Architecture Biennale of 2021, to a degree hindered by sudden pandemic restrictions, still attracted a substantial 299,000 visitors, the vast majority of whom were far from being architecture professionals. Or is this shift toward contemporary art aesthetics and modes of expression the sign of a radical and long-overdue disciplinary metamorphosis? It certainly isn't a case of artification, to use the infelicitous term coined by Roberta Shapiro and Nathalie Heinich just over ten years ago—a concept that fails to account for the fluidity with which disciplines intermingle today. This is not a matter of architecture posing as art to make a buck either. It's something bigger.
Since the beginning of the new millennium, architecture has more openly come to terms—for better or worse— with its society-defining powers. Let's be clear: architects have always been well aware of this. From the Middle Ages to the Renaissance, Italian architects were openly in competition with Middle Eastern masters to build the largest and more gonfiante domes. Or think of St. Peter's Basilica at the heart of the Vatican: it was the plan for its sheer size and opulence that fuelled the Protestant revolution—a crisis that forever changed the history of the Western world. I might be leaning too much into my Foucauldian upbringing here, but architecture can be seen as a sedimentation of power relations that, in turn, defines more power relations through its material structures. Walls, floors, roofs, partitions, windows, terraces, towers—architecture opens and obstructs, dwarfs and gathers, excludes and confines, connects and separates; perhaps most importantly, it manifests. Architecture is materially grounded, discursively driven, geographically situated, and ideologically laden. It generates and perpetuates. It might seem static, but it defines the movements of everything else. And it is never neutral.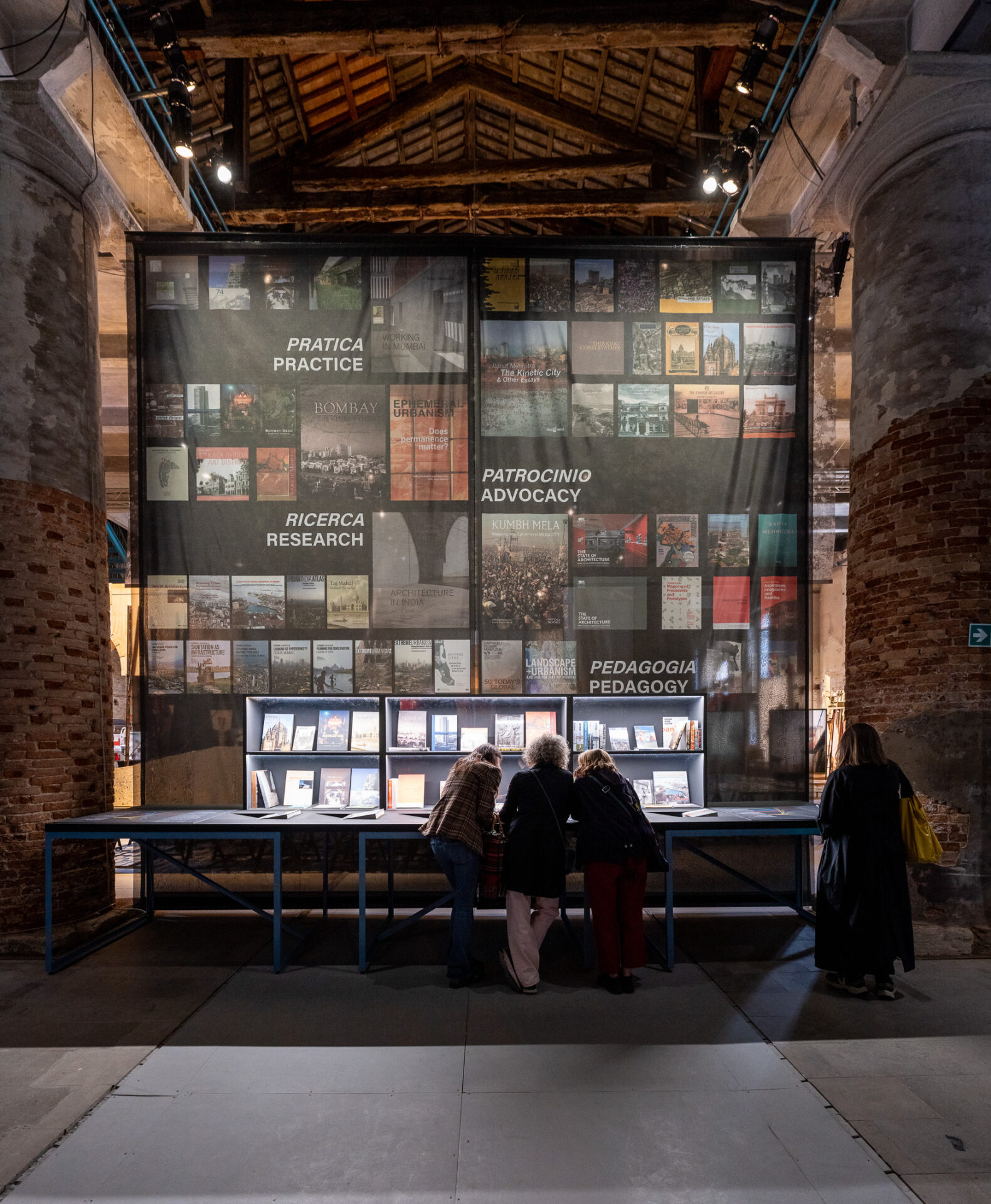 Whereas the art world, as a form of self-assurance, often deliberately over-indexes the world-shaping agency of "old" media, such as painting and sculpture, which today impact smaller audiences than they did in the nineteenth century, architecture is truly world-defining in inescapable ways. Architecture often acts subliminally; at least in the West, it tends to be naturalized as culture. Inside/outside—our fraught relationship with nature has its roots firmly planted in architectural foundations. So, perhaps it shouldn't come as a surprise that the current edition of the Architecture Biennale foregrounds the extremely rich and all-encompassing conceptual dimensions of architecture rather than championing innovation in the arrangement of its structural elements.
Architecture as spatial practice. Architecture as plausible solution to the climate crisis. Architecture as responsibility. This biennale stretches the very idea of what architecture has been, can be, or needs to be in the future. If taken seriously, and there is no indication that Lokko's proposition shouldn't be, this Biennale will represent a monumental turn in our conception of the discipline. The deconstructive process begins with the very question "what is an architect?" As Lokko explains, "We have deliberately chosen to frame participants as 'practitioners,' not 'architects' and/or 'urbanists,' 'designers,' 'landscape architects,' 'engineers' or 'academics' because it is our contention that the rich, complex conditions of both Africa and a rapidly hybridising world call for a different and broader understanding of the term 'architect.'" Although I am not sure that the world is hybridizing—I'd rather think of more rapid and less intentionally obstructed processes of cross-pollination, new identity formations, and technologically augmented interconnectedness—I concur that the demise of the "architect" label can constitute an important productive step in the rethinking of the discipline.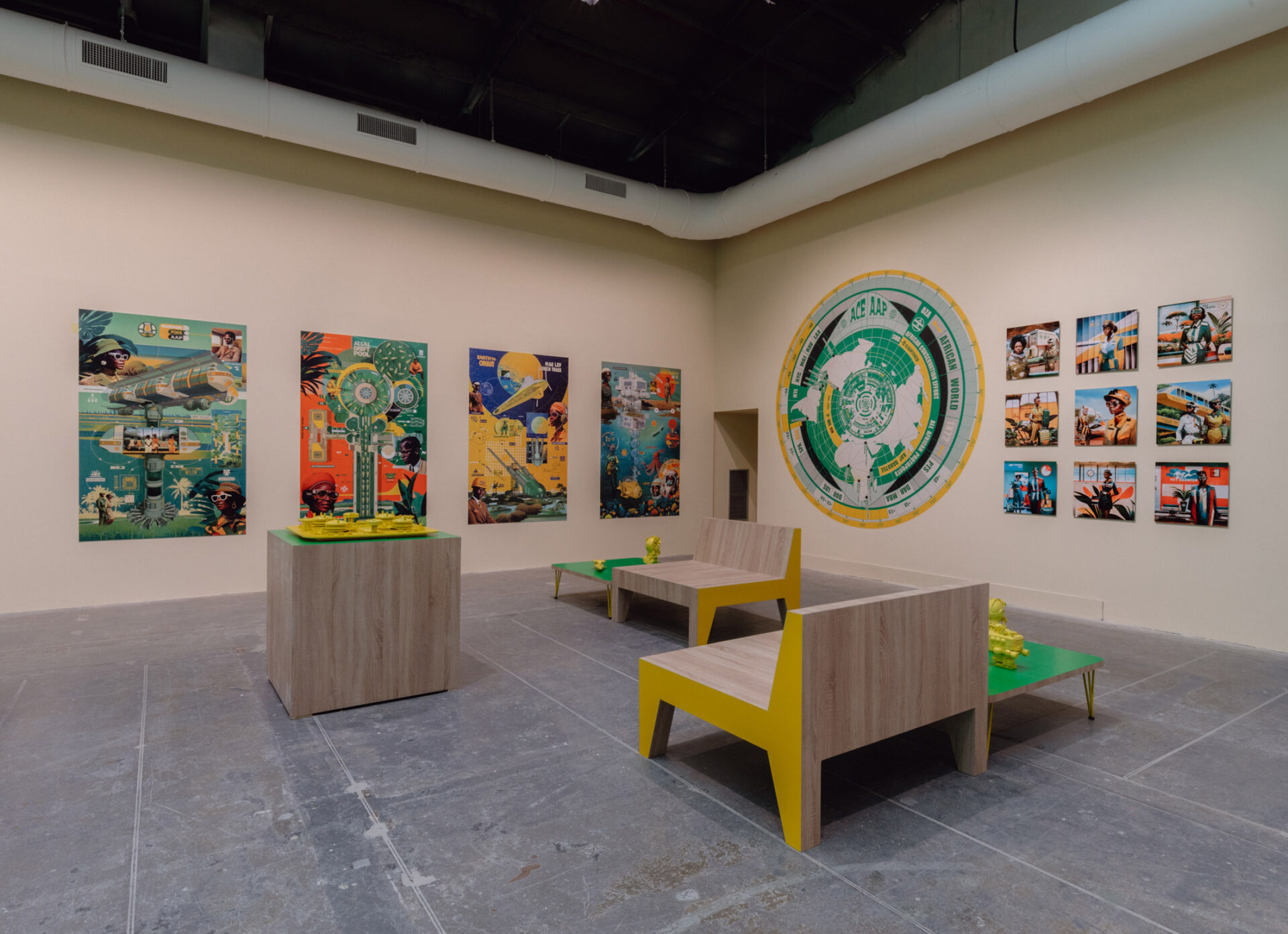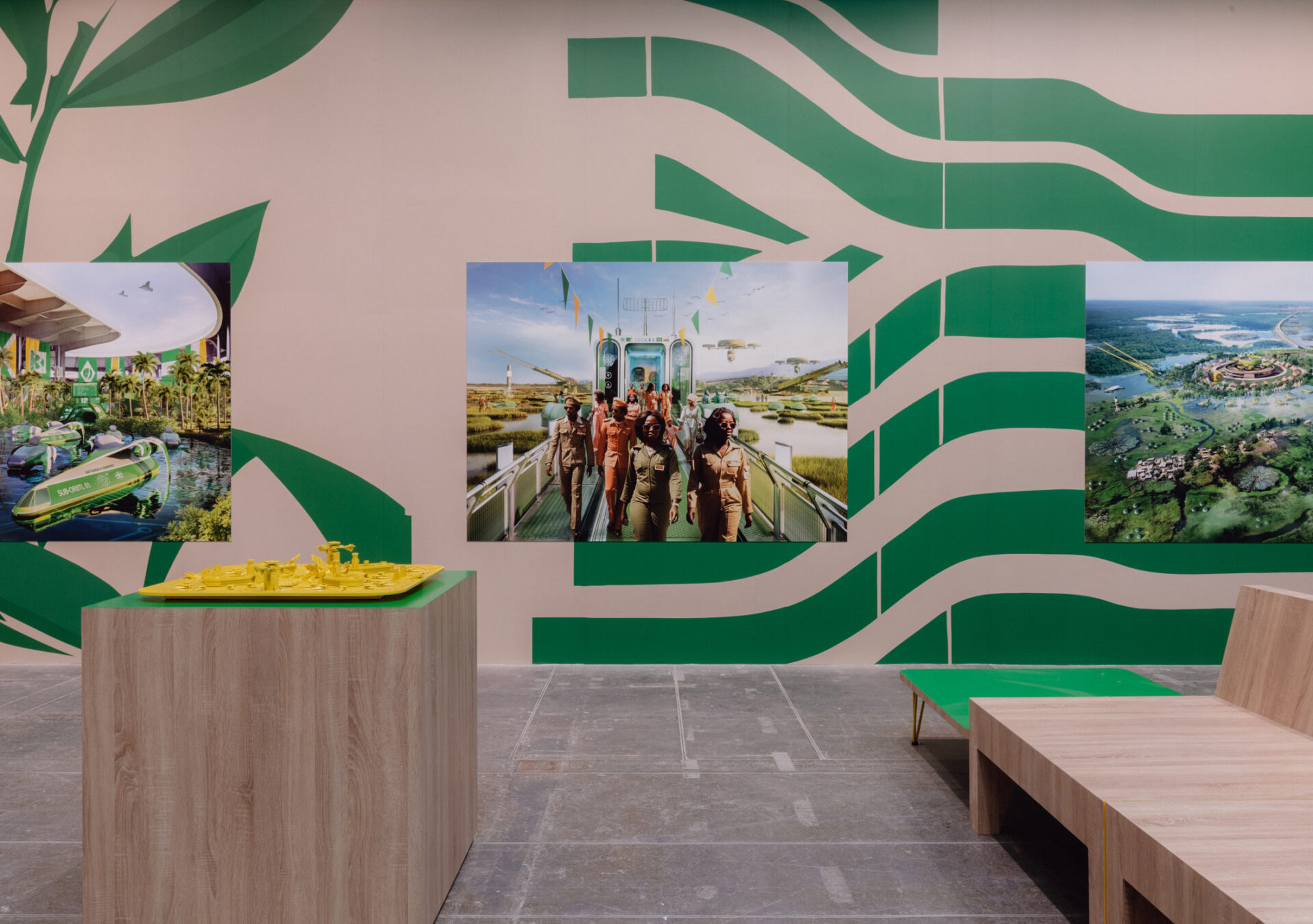 It also seems cunning that the two key themes around which the contributions to this edition of the Biennale revolve should be decolonization and decarbonization. The message is clear: architecture is now a tool through which we can reimagine ourselves along with the planet. These themes have been the focus of many other cultural events and initiatives since before the pandemic. However, Lokko's eighty-nine participants, over half of them from Africa or the African Diaspora, seek to reconfigure these concepts from new and invigorating perspectives—those of groups that have been until recently excluded from the history of architecture itself and that are already bearing the brunt of drastic climatic shifts.
Across the Arsenale and Central Pavilion exhibitions, the work of thirty practitioners is organized into four categories: Food, Agriculture & Climate Change; Gender & Geography; Mnemonic; and Guests from the Future. Lokko's wide-ranging experience as architect, educator, and writer foregrounds processes of narrativization that renegotiate the existing ties among memory, identity, and the land. Her architecture is essentially turned inside out—not simply containing space or separating nature from culture but conceived as an ethically aware, responsibly less anthropocentric, porous interface.
Afrofuturism takes centre stage in the colourful displays by Olalekan Jeyifous, who considers the realities of aquatic ecologies connecting the Niger delta to other waterways that ultimately emerge in multiple figurations of Yemoja, the Yoruba goddess of the sea. Ecofeminist and ecocritical critiques intertwine to condemn oil spills. Architect, planner, and educator Toni L. Griffin presents Land Narratives—Fantastic Futures, a multimedia installation encompassing collage, mapping, video, audio, and 3D-printed clay vessels in which she examines the lost histories of the "Black Belt" neighbourhoods of Chicago's South Side.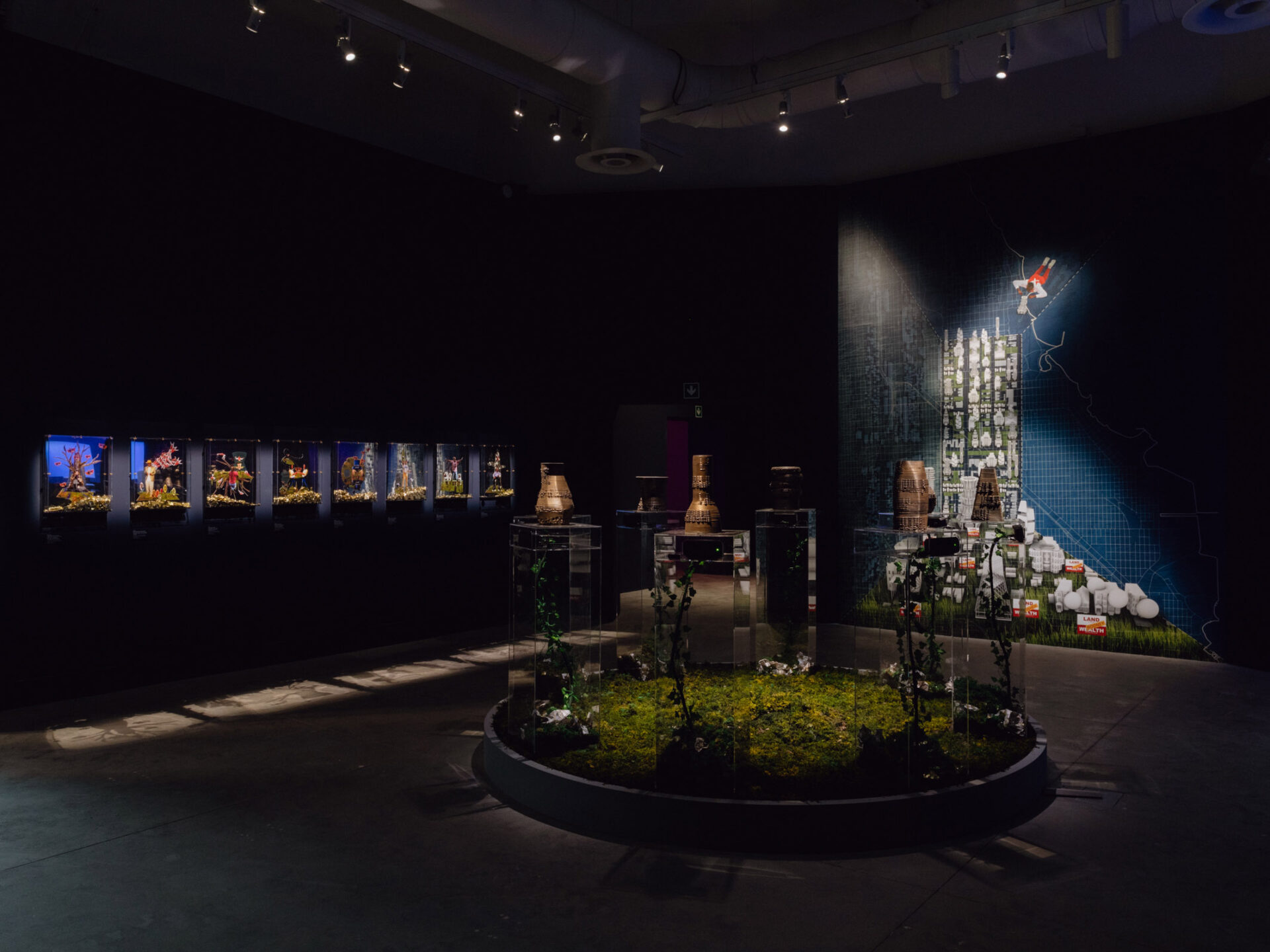 Griffin invited Chicagoans to embody a superhero identity to challenge them to think of future-forward scenarios for the places they call home. As she explains, "My hope is to create a dialogue between land histories and current conditions, fostering ideas on how architectures and spaces are imagined and created by Black people, as a way of reclaiming the space of the city where Black Americans were formerly confined to inhabit and thrive." Gonzalo Carrasco + Beals Lyon Arquitectos present a collection of seeds from Chilean plant varieties linked to ecological remediation projects. The dimly lit display, which loosely evokes a galaxy, visualizes a universe of the territorial initiatives made by many people and organizations for nature conservation and diversity and for life.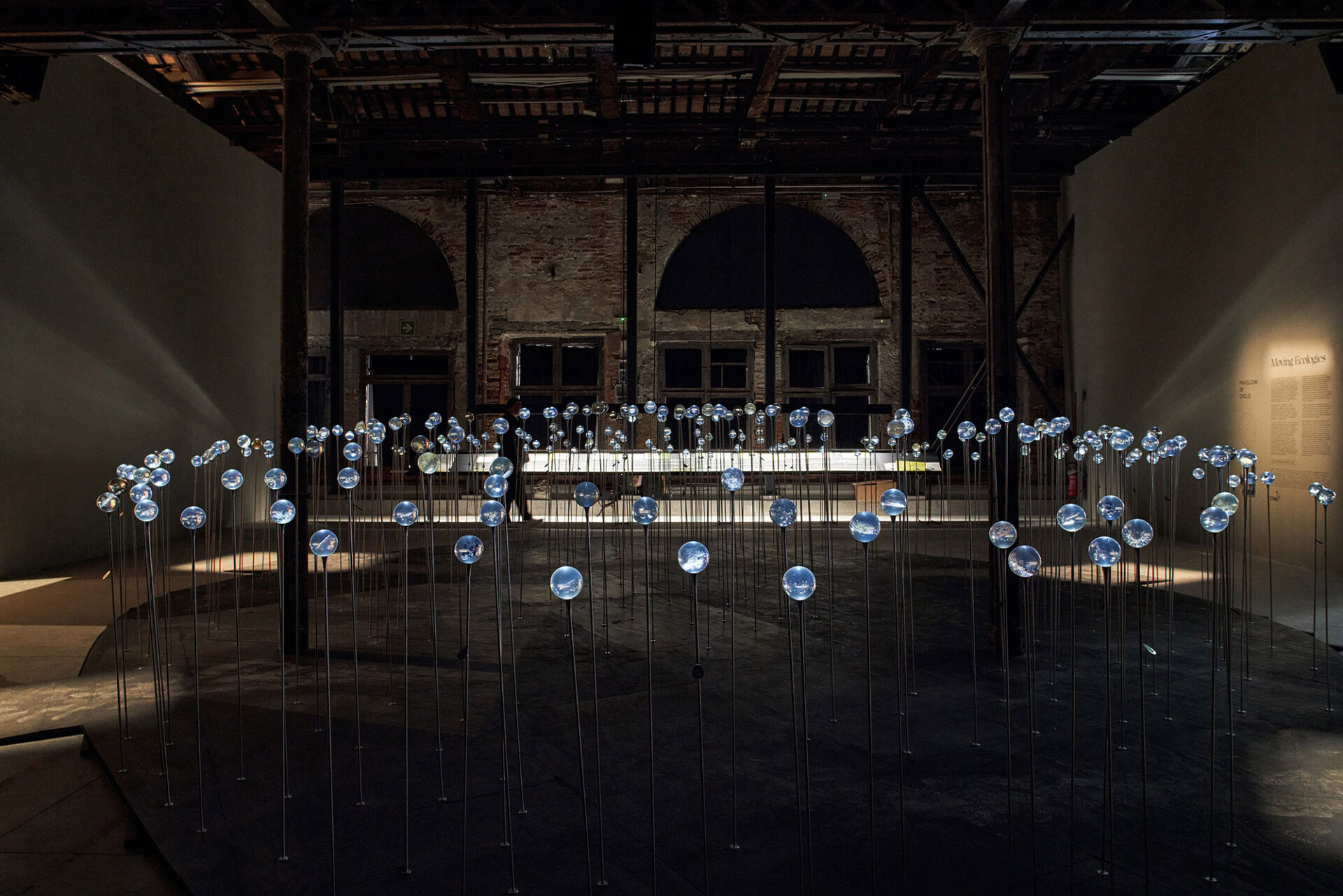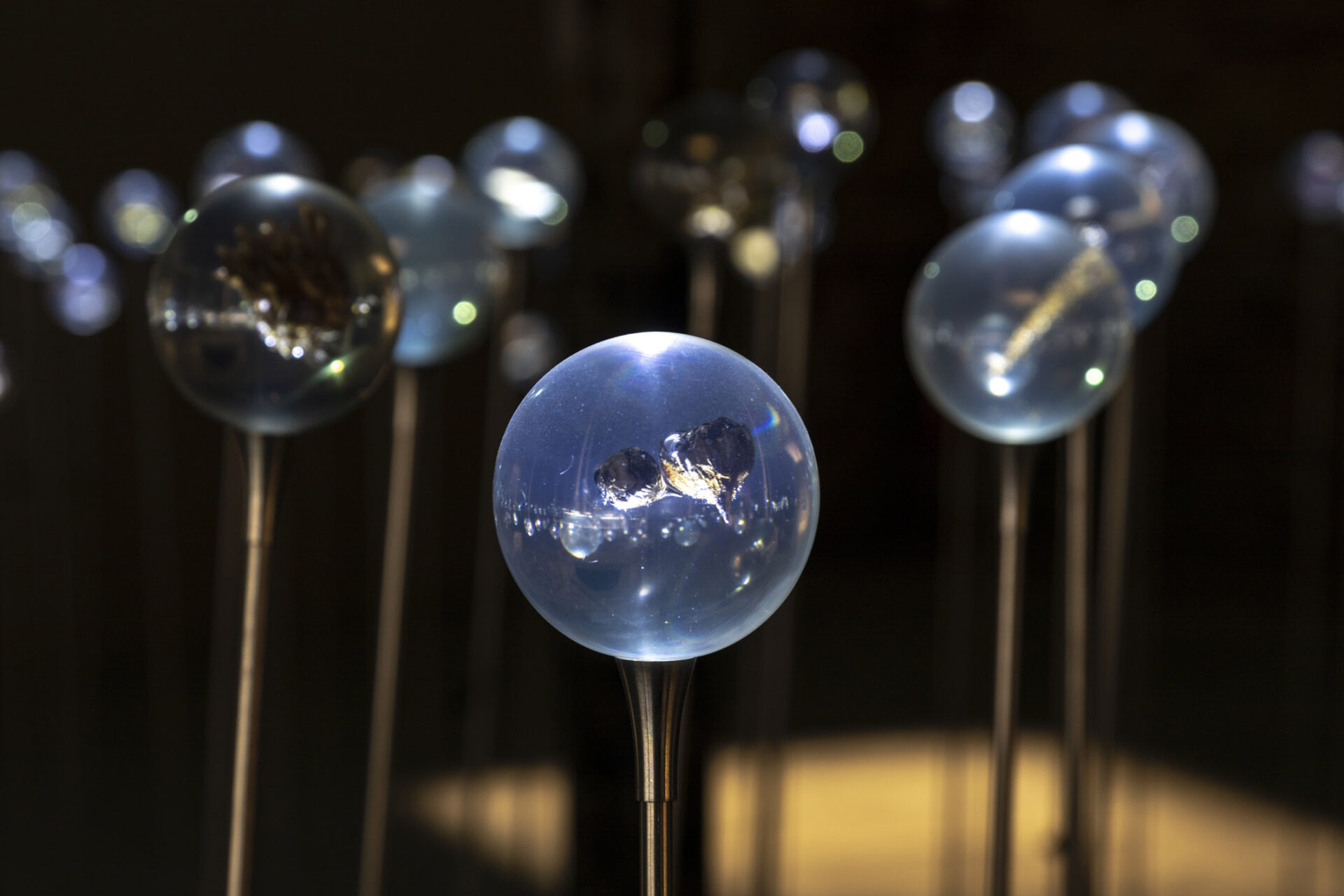 Lokko's The Laboratory of the Future is as urgent and original as it is surprising, visionary, and thought-provoking. Not to be missed—it will be remembered as a turning point in the history of architecture at a time of crisis.
An author and curator specializing in the history and theory of photography, representations of nature, and materiality in art, Giovanni Aloi has edited and authored more than ten books. He is the editor of Antennae: The Journal of Nature in Visual Culture and the University of Minnesota Press series Art after Nature.