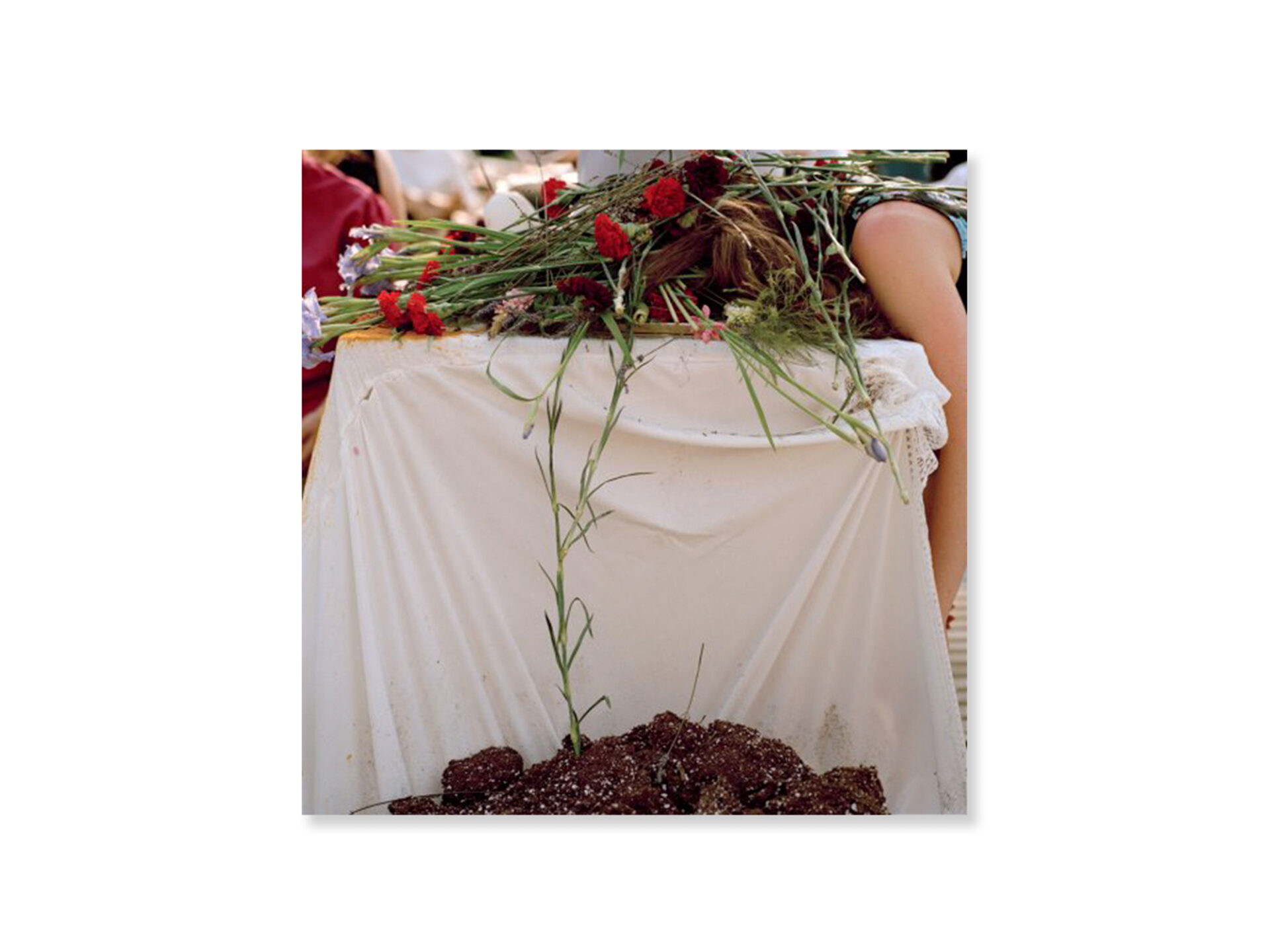 Jacynthe Carrier – Pièces montées
The project Pièces montées was commissioned by Esse as part of a reflection on art and food. For this series, Jacynthe Carrier staged a performative banquet where each guest was associated with a type of food or plant matter.
The chosen print is a detail from the banquet, in which cut flowers evoke both ornementation and humanity's stranglehold on nature.
The works from this project are presented in a monograph published by Les éditions Esse. On purchase, the photograph will be accompanied by a signed copy of this publication.*
*Following purchase, the work can be retrieved at Éditions Esse's office. Esse can also arrange delivery of the work at your expense.
For more information, please contact us by email encan@esse.ca or by phone 514-521-8597.
Jacynthe Carrier, Fleurs, from the series Pièces montées
2015
Photograph, Inkjet print
19 x 19 inches | Edition of 20