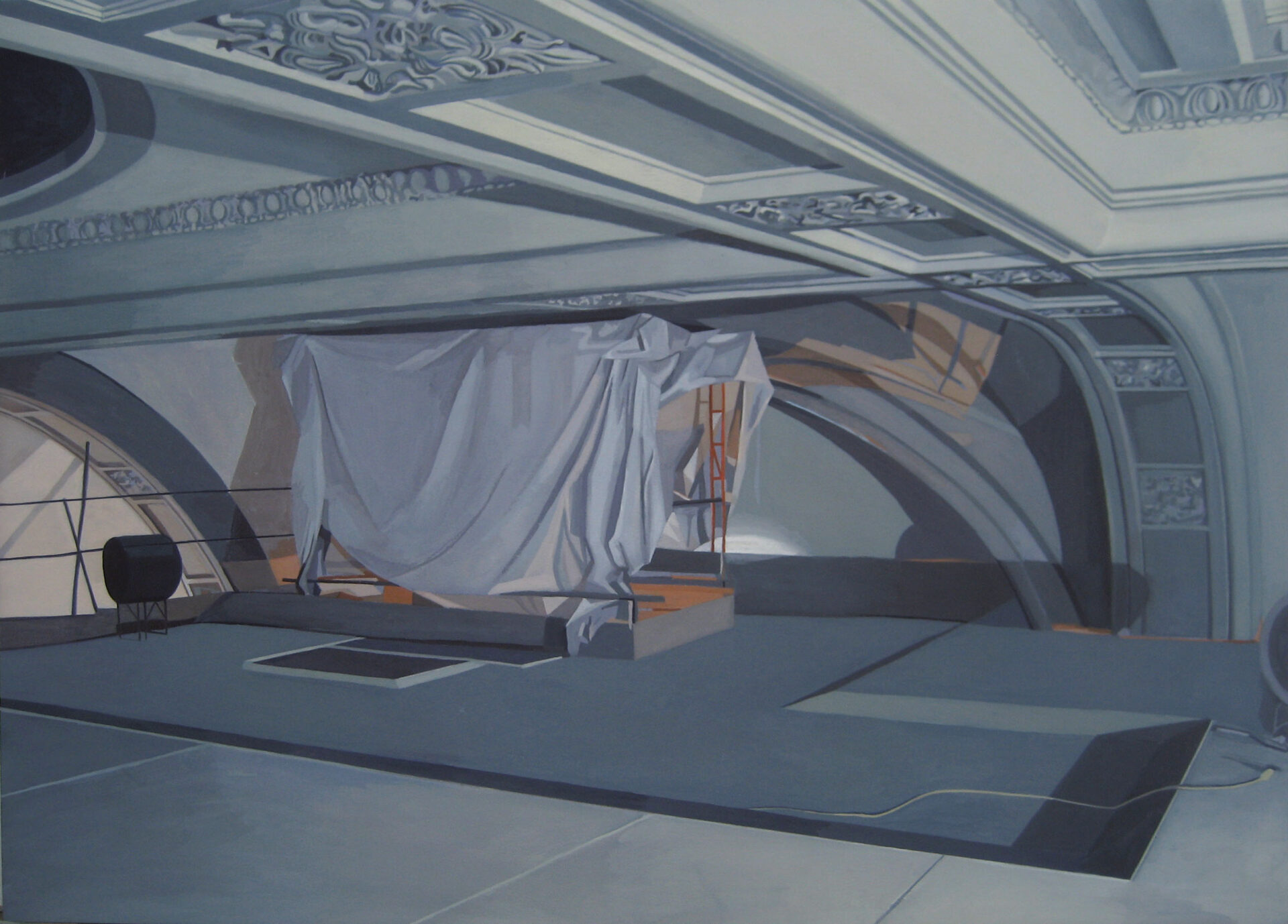 When working in construction, Michael Merrill loved the image of a skeletal frame and its ochre two-by-fours silhouetted against a blue sky, embodying the potential transformation taking place. This fulcrum of transformation is a central theme in his work.
In the mid 1990s, influenced by his work as an installer in museums and galleries, he began making paintings about art itself. The series Paintings about Art revolved around how objects become transfigured by their environment.
Commissioned in 2009 by the Montreal Museum of Fine Arts, Merrill installed twelve paintings of the museum's architecturally varied pavilions throughout the site to activate the transitional or "dead" spaces and create links between the various galleries. During this period, the museum was in the process of transforming a portion of the Erskine and American United Church into the Claire and Marc Bourgie Pavilion of Quebec and Canadian Art. The four paintings reproduced here are from the Inner Space series.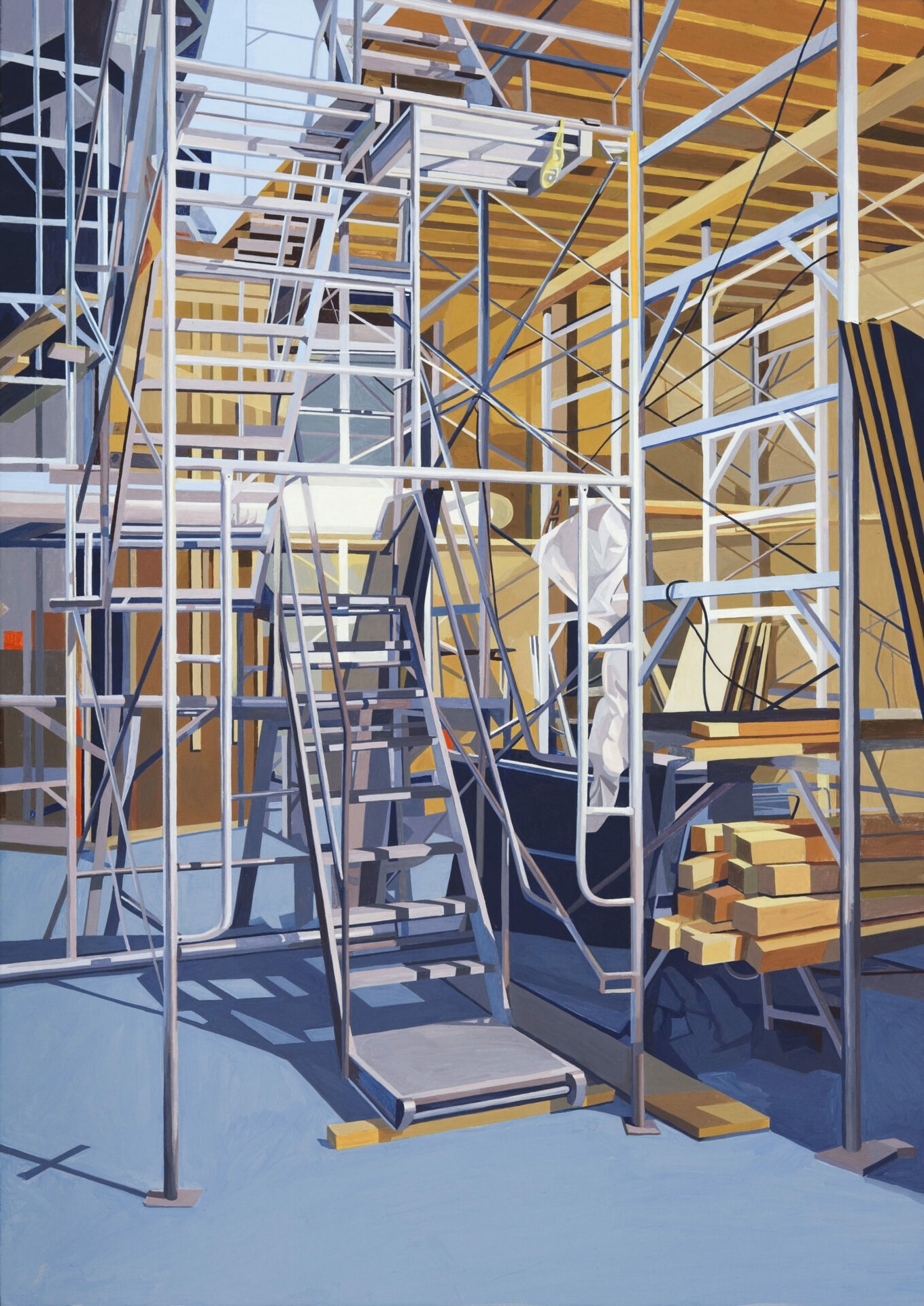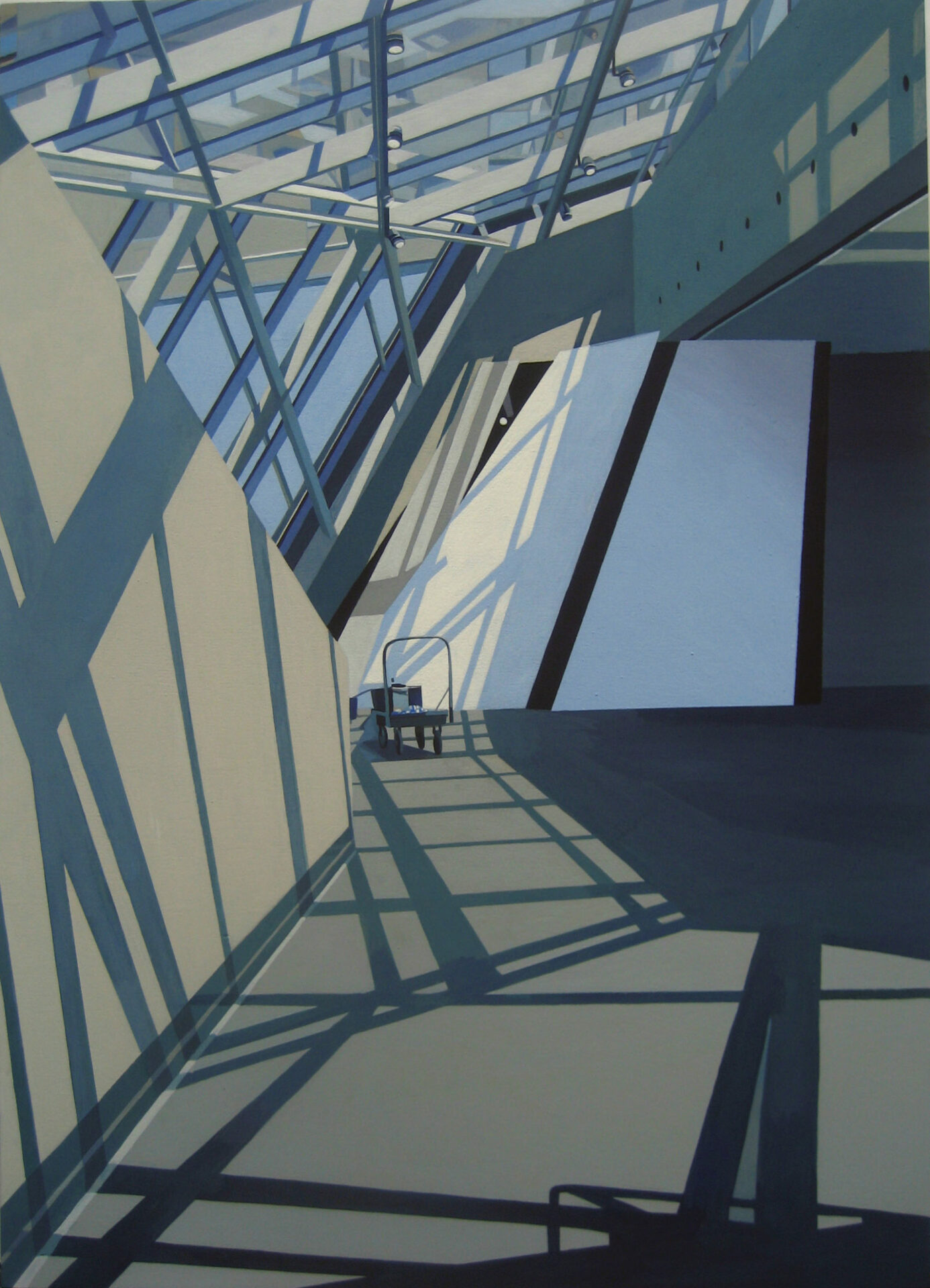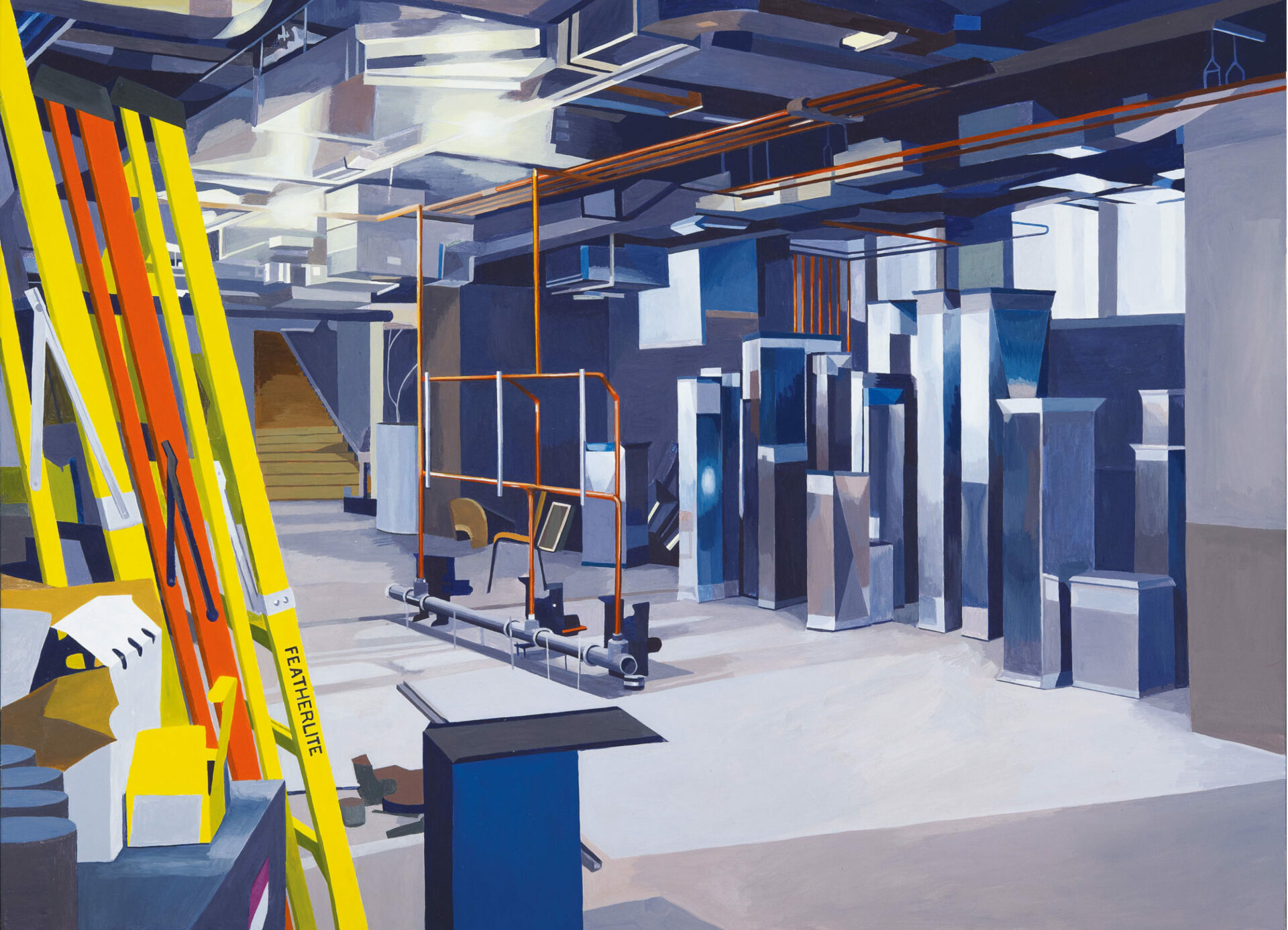 This article also appears in the issue 80 - Renovation
Discover