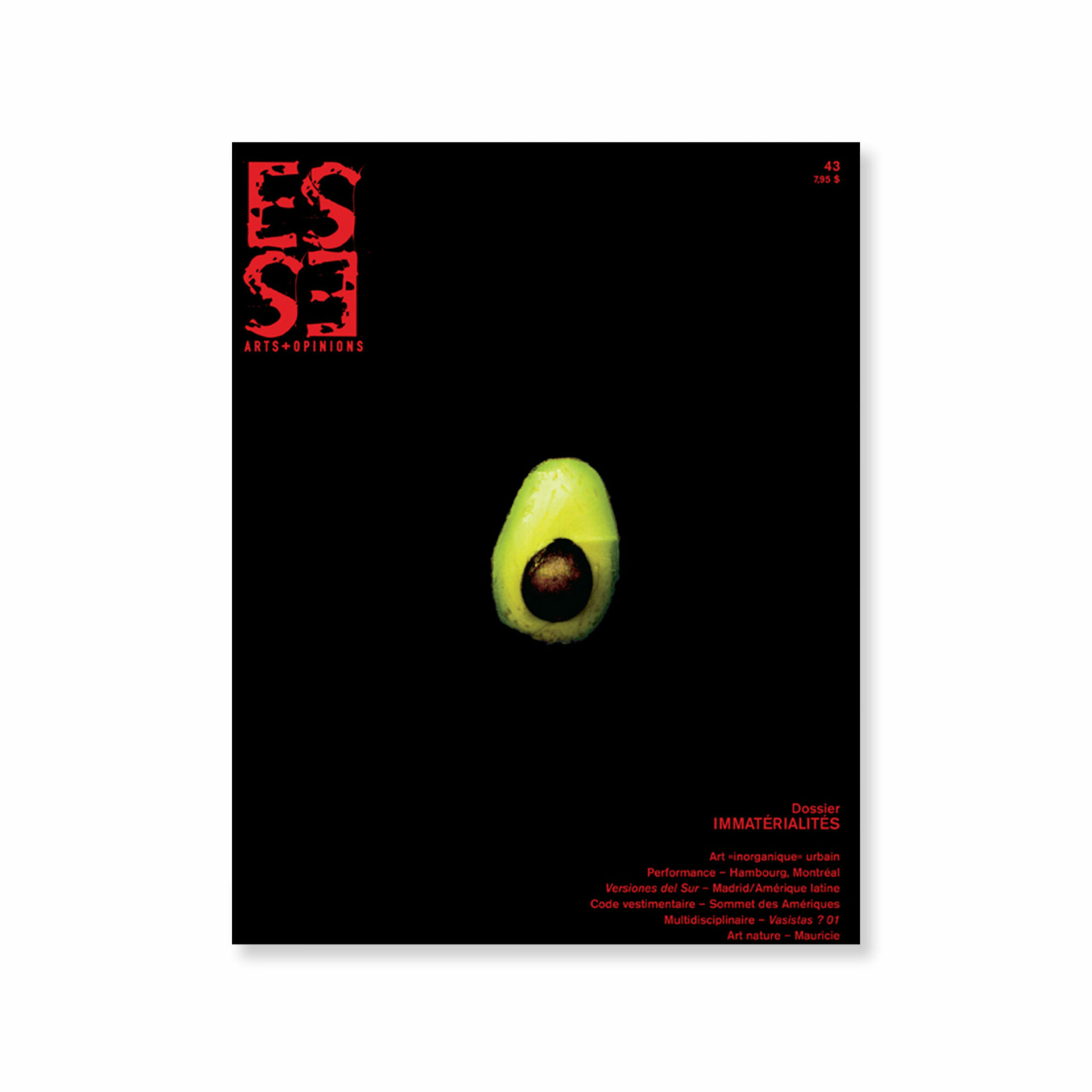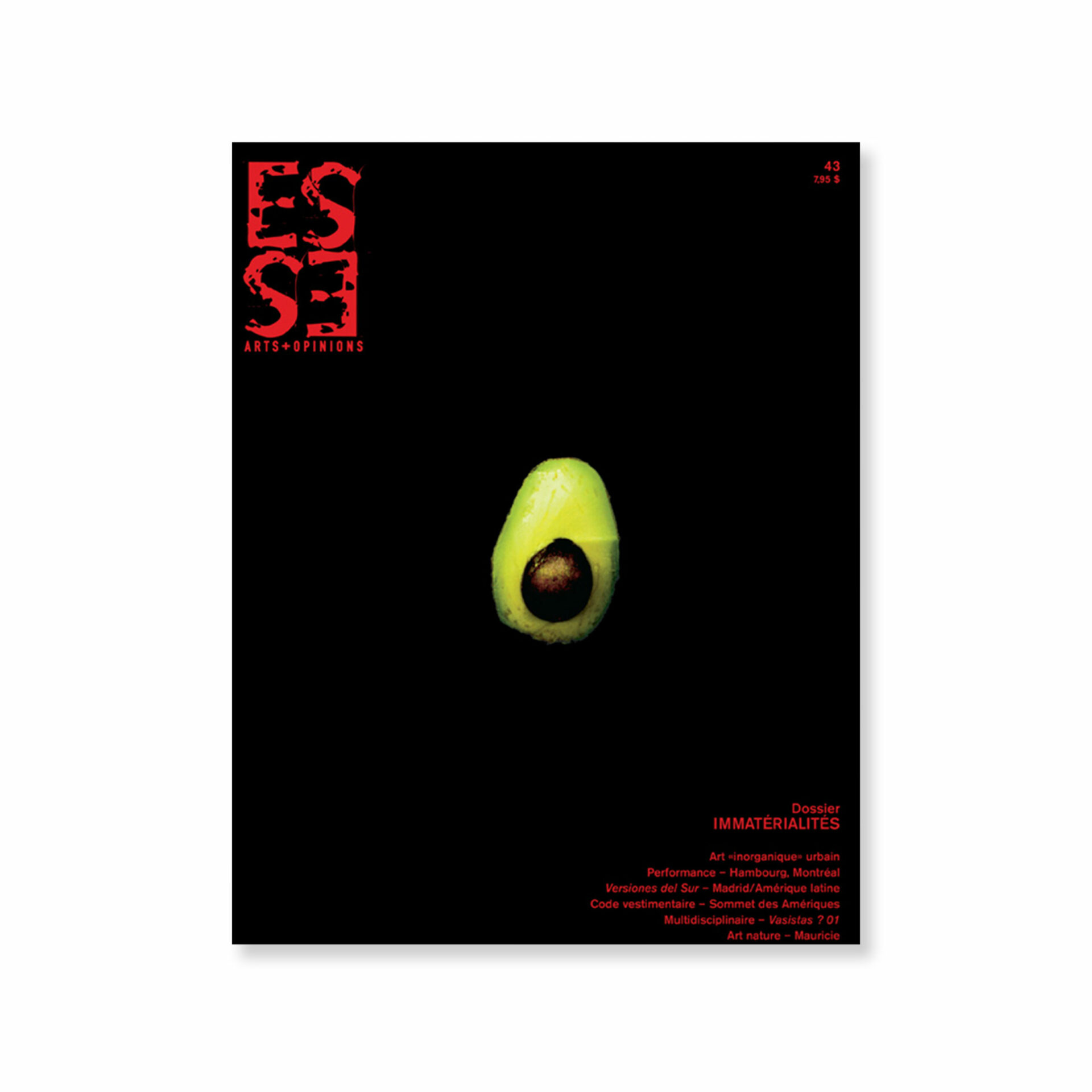 43
Immatérialités
Fall 2001

[In French] Le présent dossier se penche sur les pratiques artistiques « sans objet ». Oeuvre dématérialisée ou absence d'objet, structure virtuelle, relation, langage, poésie et sonorité sont autant de sujets abordés dans ce numéro, nous invitant ainsi à parler «des immatérialités».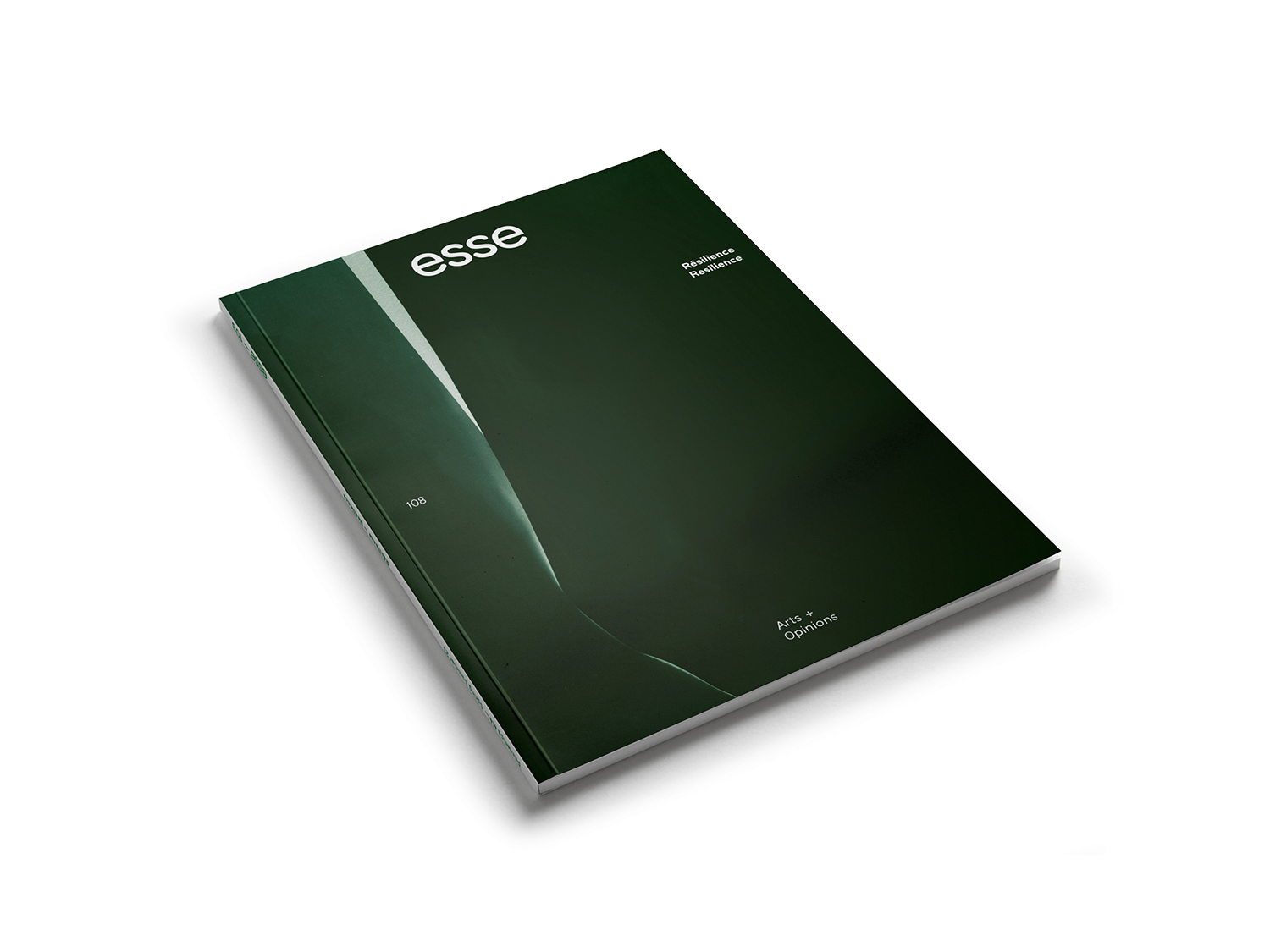 Current Issue
Resilience
Spring / Summer 2023

This issue reflects on how we might respond to the constant onslaught of a new reactionary right based on the critical role that we believe art can play. Rather than praising individual resilience, in which humans are both the victims of trauma and responsible for its healing, the essays in this issue call for resistance. In addition to its critical approach, this issue also considers social and cultural healing, love, and kindness. It seems that by agreeing to work toward social solidarity and climate justice, we are in the process of returning to resilience its connotation of hope.
Order