Floral Resistance to Authoritarianism and Incarceration in Porcelain Installations by Ai Weiwei and Cai Guo-Qiang
Neither flowers nor porcelain are usually considered political, yet in two works by Ai Weiwei and Cai Guo-Qiang — Blossom (2014) and Transience I (Peony) (2019)—the fragility of ceramic bouquets belies a potent critique of incarceration and authoritarian rule. Blossom was one of seven works commissioned for @Large: Ai Weiwei on Alcatraz (2014–2015), transforming the sinks, toilets, and bathtubs in the prison's hospital ward into a vision of hope. Transience I (Peony) was created for Cai Guo-Qiang: The Transient Landscape (2019) at the National Gallery of Victoria in Melbourne, Australia, in conjunction with Terracotta Warriors: Guardians of Immortality (2019). Scorched with gunpowder and piled on the floor of a gallery adjacent to the ancient sentinels, Cai's porcelain peonies underlined the hubris of the First Emperor's all- encompassing desire for eternal life by celebrating the beauty of decay. Although the delicacy of these works might provoke accusations of ornamentalism, their site-specific associations imbued each with an incisive social and political charge.
Flowers and porcelain are often disdained for their fragility, frivolity, and affectation. Yet there is a quiet strength in the vulnerability of a fresh blossom, or the equilibrium of a tapering vase, that can inspire those who have been forced to endure persecution and prejudice. As products of natural forces, they offer a concentrated metaphor for the cyclic rhythm of birth, death, decay, and renewal. The vanity of our place in these cycles and "the web of irreconcilable doubt and conflict"1 1 - Thomas H. Garver, Flora: Contemporary Artists and the World of Flowers (Wisconsin: Leigh Yawkey Woodson Art Museum, 1995), 11. 10. .in which our lives are enmeshed are laid bare by the realization that "only a single, small step … separates full, luxuriant bloom from wilting and death."2 2 - Hans-Michael Herzog, The Art of the Flower: The Floral Still Life from the 17th to the 20th Century (Zurich: Edition Stemmle, 1996), 10. 11. .At the same time, shaping clay into complex forms or arranging colourful blossoms provides a welcome reassurance of our ability to create order. Flowers and porcelain are emblems of a human need for sustenance and fulfilment — the table and garden, in their promise of abundance, are "reflections of paradise [et] an ultimately desirable state of being."3 3 - Edward Lucie-Smith,Flora: Gardens and Plants in Art and Literature (New York: Watson-Guptill, 2001), 12. .These sanctified spaces of cultivation and community are also a stage for everyday rituals of commemoration, family, and friendship in which flowers and porcelain serve as crucial tokens of remembrance.

Although saturated with iridescent colour, Transience I (Peony) has been likened by Cai and his reviewers to "a floral burial mound,4 4 - Miriam Cosic, "Cai Guo-Qiang's 'The Transient Landscape' and the Terracotta Warriors at the National Gallery of Victoria," The Monthly (July 2019), 72 72. .a representation of the eponymous flower at the end of its life that "[exudes] the scent of death."5 5 - Cai Guo-Qiang, "Transience I: Peony," in Lesley Ma, Cai Guo-Qiang & Yuko Hasegawa, Cai Guo-Qiang: The Transient Landscape (Melbourne: National Gallery of Victoria, 2019), 77. 77. .In the text published to accompany The Transient Landscape, Cai recalls a potentially disheartening journey to the annual Peony Culture Festival in Luoyang, Henan province, for which he arrived too late to see the peonies in bloom and was instead confronted with mounds of decaying petals. Rather than disappointment, however, this experience inspired appreciation for the beauty of "the flower's decay and … return to the earth," accompanied by a lingering awareness of "the fragility of life and culture."6 6 - Cai Guo-Qiang, "Shadow of the Empire," in Cai Guo-Qiang: The Transient Landscape, 48. 48. ...

It was likely a desire to accentuate their fragility that prompted Cai to replicate these decaying blossoms in blanc de chine, a famously white porcelain for which Dehua, Fujian province, has long enjoyed a global reputation. Cai chose to blacken this flawless glaze, however, with blasts of gunpowder — another Chinese invention popularly linked with Fujian. For those familiar with Cai's work, footage of the artist igniting his floral detonations might recall those created for City of Flowers in the Sky (2018), a spectacular fireworks display commissioned for Flora Commedia: Cai Guo-Qiang at the Uffizi (2018–2019) in Florence, Italy. Inspired by Renaissance floral studies,this exhibition notably included a series of "gunpowder paintings" of flowers intended to recall "an epoch that placed humanity … at the centre of artistic and philosophical thought."7 7 - Cai Guo-Qiang, cited in Alessandra Alliata Nobili, "Flora Commedia: Cai Guo- Qiang," ArtAsiaPacific (2019), …Cai's association of Transience I (Peony) with "darkness, devastation and … spirits of the deceased," on the other hand, suggests ties with an earlier display in another Italian city: Ethereal Flowers (2002). For this event, in the sky above the public cemetery in Trento,8 8 - Cai Guo-Qiang, « Shadow of the Empire », dans Lesley Ma, Cai Guo-Qiang et Yuko Hasegawa (dir.), op. cit., p. 41. [Trad. libre]. "dedicated to the dead … lavender peonies … yellow chrysanthemums [and] golden willows, sparkled above the tombstones … a poetic offer ing of fire, light and sound [et] paid homage to centuries of lives lived."9 9 - Lesley Ma, "History, in a Flash," in Cai Guo-Qiang: The Transient Landscape, 27–28 27-28. ..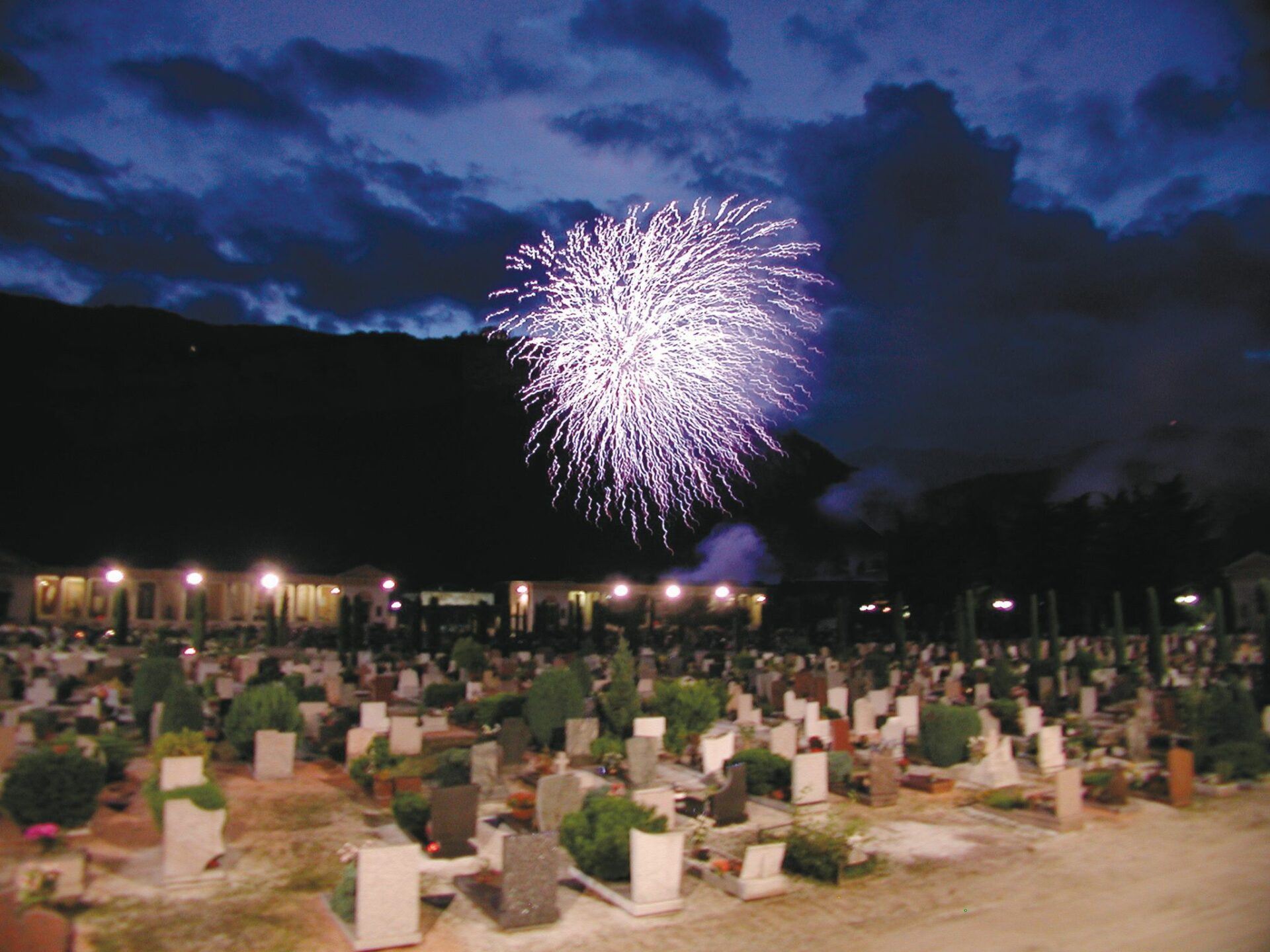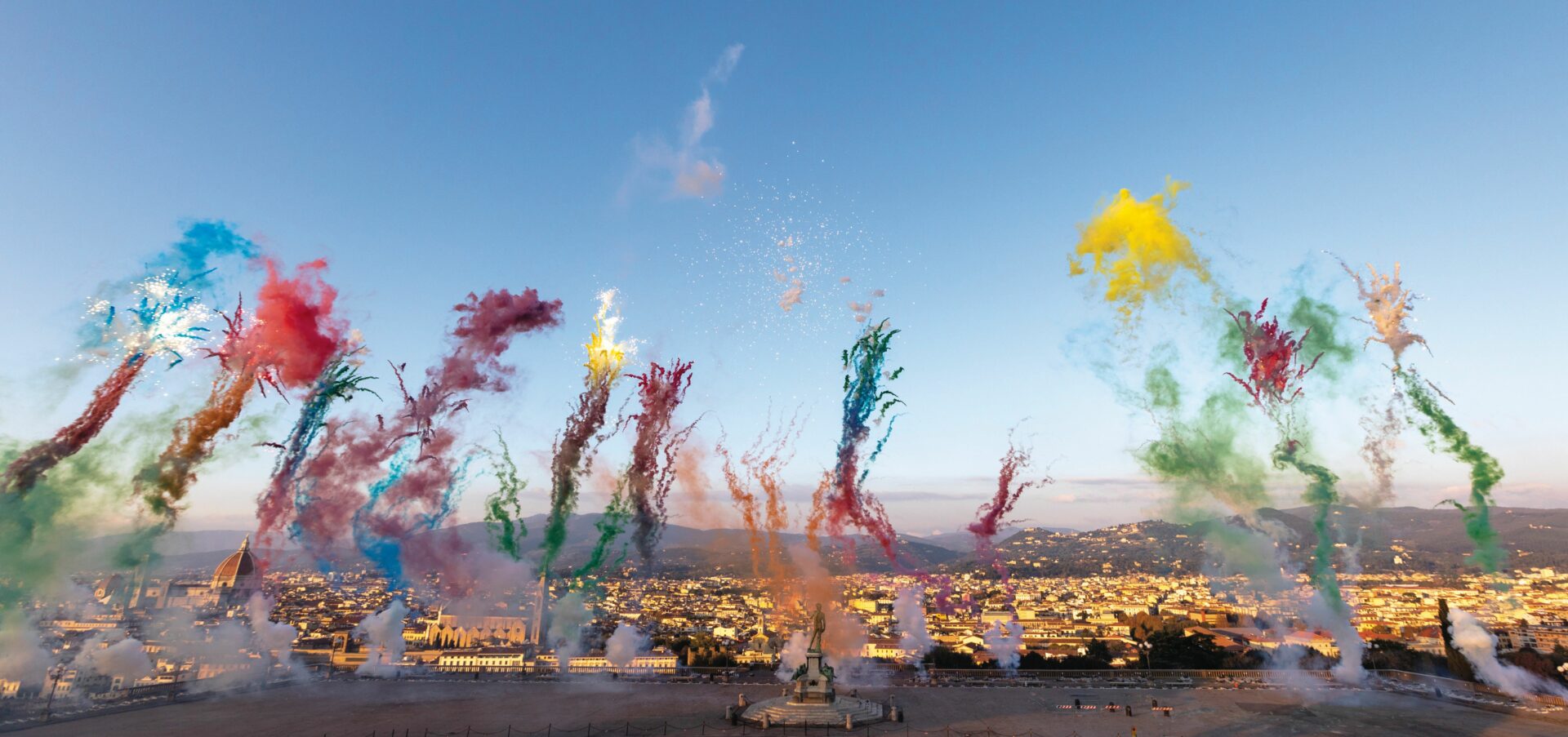 Transience I (Peony) was also "dedicated to the dead" — the short-lived First Emperor and the nameless workers who gave their lives to construct his tomb and its guardians. Far from paying homage, however, Cai's peonies reiterated the lesson of impermanence, shattering the illusion of eternal power by celebrating the unknowable volatility of nature. The work is a variation on the vanitas theme of the seventeenth century, allegorizing flowers as emblems for the cyclic inevitability of death and decay. In vanitas paintings, bouquets in bloom are juxtaposed with fallen petals to accentuate the transience of worldly things and to warn against the temptation of hubris. Paired with icons of authoritarian rule, Transience I (Peony) infused this theme with a political edge by contrasting scorched porcelain blossoms with seasoned terracotta warriors, the evanescence of earthly fame with the impassive endurance of inanimate matter.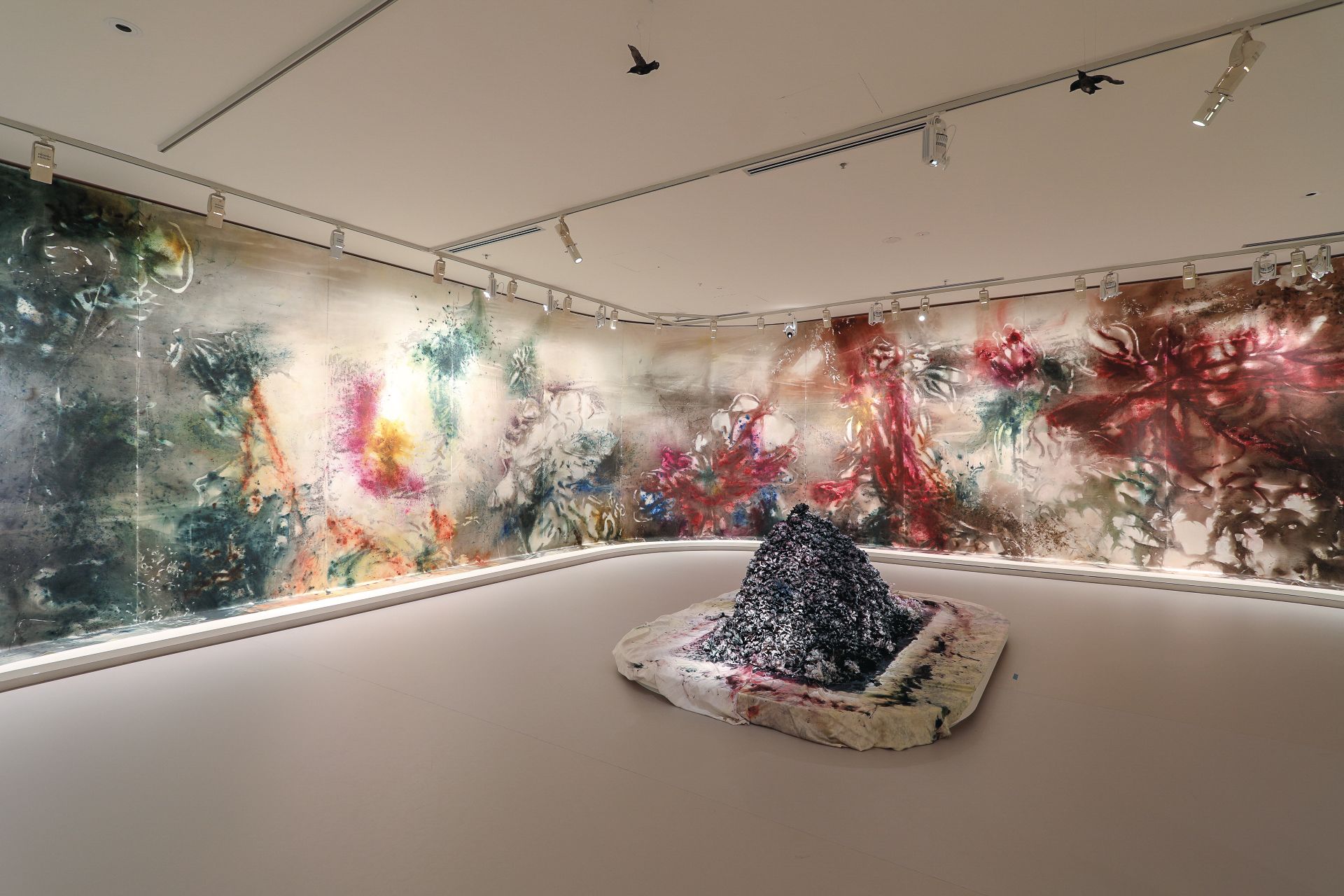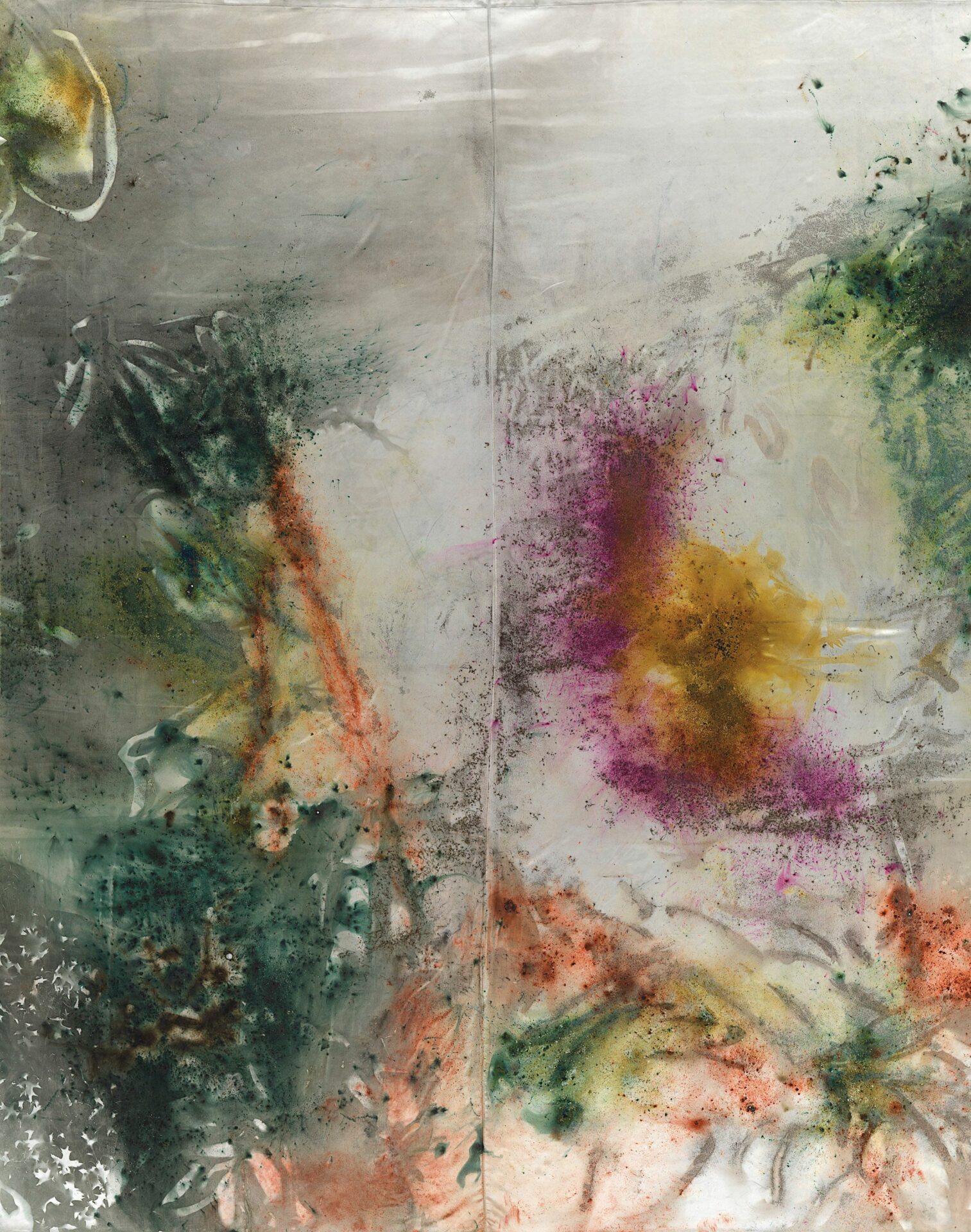 Whereas flowers in Cai's work, despite their explosive range of colours, are confined to the realms of the dead, the white glaze suffusing the porcelain petals of Ai Weiwei's Blossom belies a more idealistic intent. This installation has rarely been considered at length in scholarly discussions of @Large, yet its vision of hope taking root in hostile ground was central to the exhibition's aims. A fortress was first constructed on Alcatraz in 1850 as a detention centre for Native American leaders persecuted by colonization, then later for Confederate prisoners of war, and, during the Spanish-American War of 1898, the crews of captured warships. From 1933 to 1963, authority passed from the U.S. military to the Department of Justice, and Alcatraz became the country's most notoriously inhospitable penitentiary.

Dispersed throughout the empty cells and corridors, Ai's installations were intended to reveal the "harder edges of society: the implications of incarceration and the possibilities of creative expression as an act of conscience.10 10 - Frank Dean and Greg Moore, Preface, in @Large: Ai Weiwei on Alcatraz, ed. David Spalding (San Francisco: FOR-SITE Foundation, 2014), 9 9. ." Erika Doss found an echo, in his championing of political activists, of another formative moment in the history of Alcatraz: the prison's occupation from 1969 to 1971 by the protest group Indians of All Tribes.11 11 - Erika Doss, "Public Art, Public Feeling: Contrasting Site-Specific Projects of Christo and Ai Weiwei," Public Art Dialogue 7, no. 2 (2017): 209–10 . 209-210.. Doss and other reviewers have noted the impact of Ai's criticism of the Chinese Communist Party and his eighty-one- day detention in 2011, after which his passport was confiscated and his studio placed under surveillance12. 12 - Ibid, 161 214; Jane Ingram Allen, "Ai Weiwei/Alcatraz Island," Sculpture 34, no. 3 (April 2015): 73; Julia Busiek, "Art on the Rock," National Parks 89, no. 1 (Winter 2015): 14. 14. The floral imagery of Blossom is closely tied to these events: every morning, from November 2013 until the return of his passport in July 2015, Ai sustained hope by placing flowers in the basket of a bicycle outside his studio, inspiring supporters to share images of their own bouquets on Twitter using the #flowersforfreedom hashtag.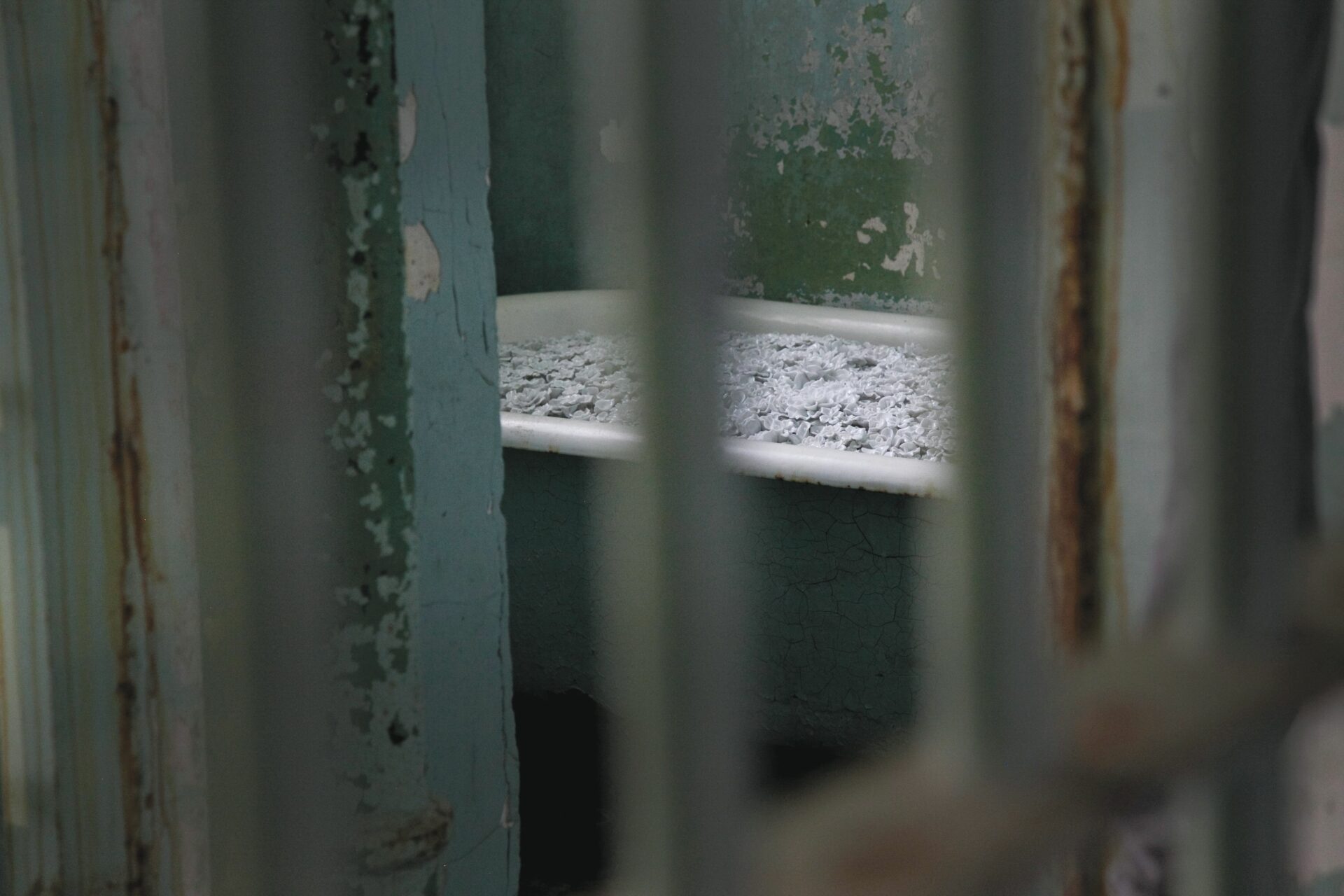 Blossom also speaks more generally to the experience of incarceration, and to the relief that the hospital ward offered to despairing inmates. Philip Grosser (1890–1933), incarcerated for refusing to serve in the First World War, published a harrowing account of his solitary confinement in a cell "hollowed out of the rock under the prison… [with] no furniture or toilet facilities … the walls were wet and slimy, the bars of the cell door were rusty with the dampness, and the darkness was so complete that I could not make out my hand a few inches before my face13. 13 - Philip Grosser, "Uncle Sam's Devil's Island: Experiences of a Conscientious Objector in America during the World War" [originally published in 1933], in @Large: Ai Weiwei on Alcatraz, 158.

" Following this ordeal, the hospital ward "[was] a treat … the daylight and the association with human beings [me donnaient l'impression] a holiday."14 14 - Ibid, 161 161. .Grosser was not alone; a former prison official recalls that "as many as 10 percent of inmates would appear in the sick line [chaque] day … hoping for an escape from regular life."15 15 - David Spalding, "Hospital Wing and Psychiatric Observation Rooms: Blossom, Illumination," in @Large, 94; 97 94. .The comfort of the ward, the opportunity it gave for interaction with sympathetic staff, graced this area of the prison with an air of optimism and hope.

In Blossom, Ai gave physical form to such aspirations. His use of floral imagery, on one level, recalls the presentation of bouquets as solace for those recovering from illness, or of wreaths in commemoration of those who have succumbed. Their installation in sinks, toilets, and bathtubs could imply the generative promise of water and of these amenities "as intimate spaces … where through bathing and washing, prisoners could be reminded of their humanity … [de leur] [their] capacity for growth [malgré] [in] depraved conditions.16 16 - Mary Thomas, "Beyond Bars and Broken Wings: A Review of @Large: Ai Weiwei on Alcatraz," American Quarterly 68, no. 1 (March 2016): 143. 143. .Yet Yet the juxtaposition of his immaculate blossoms with corroded fixtures and flaking concrete walls elevates Ai's floral tribute beyond the dilapidation of the mundane. Flowers, here, become a portal to another world: a pristine, unchanging paradise of the imagination in which all stains are washed away and the bounty of nature is inexhaustibly replenished.

Ai's evocation of a higher realm beyond the suffering of life behind bars stands in stark contrast to Cai's sobering revelation of earthly impermanence. Both artists, however, demonstrate the possibilities for political activation in flowers and porcelain, far removed from the superficial and sentimental. Taking aim at the hubris of authoritarianism and the brutality of incarceration, their installations of ceramic floral profusion not only remind viewers of the need for community and commemoration, but also expose the triviality of such vanities when set against the unceasing cycles of birth, blossoming, death, and decay, of which flowers are one of the most beguiling and disarming manifestations.