Luis Jacob, Pictures at an Exhibition
Museum of Contemporary Canadian Art, Toronto,
February 4 – March 27, 2011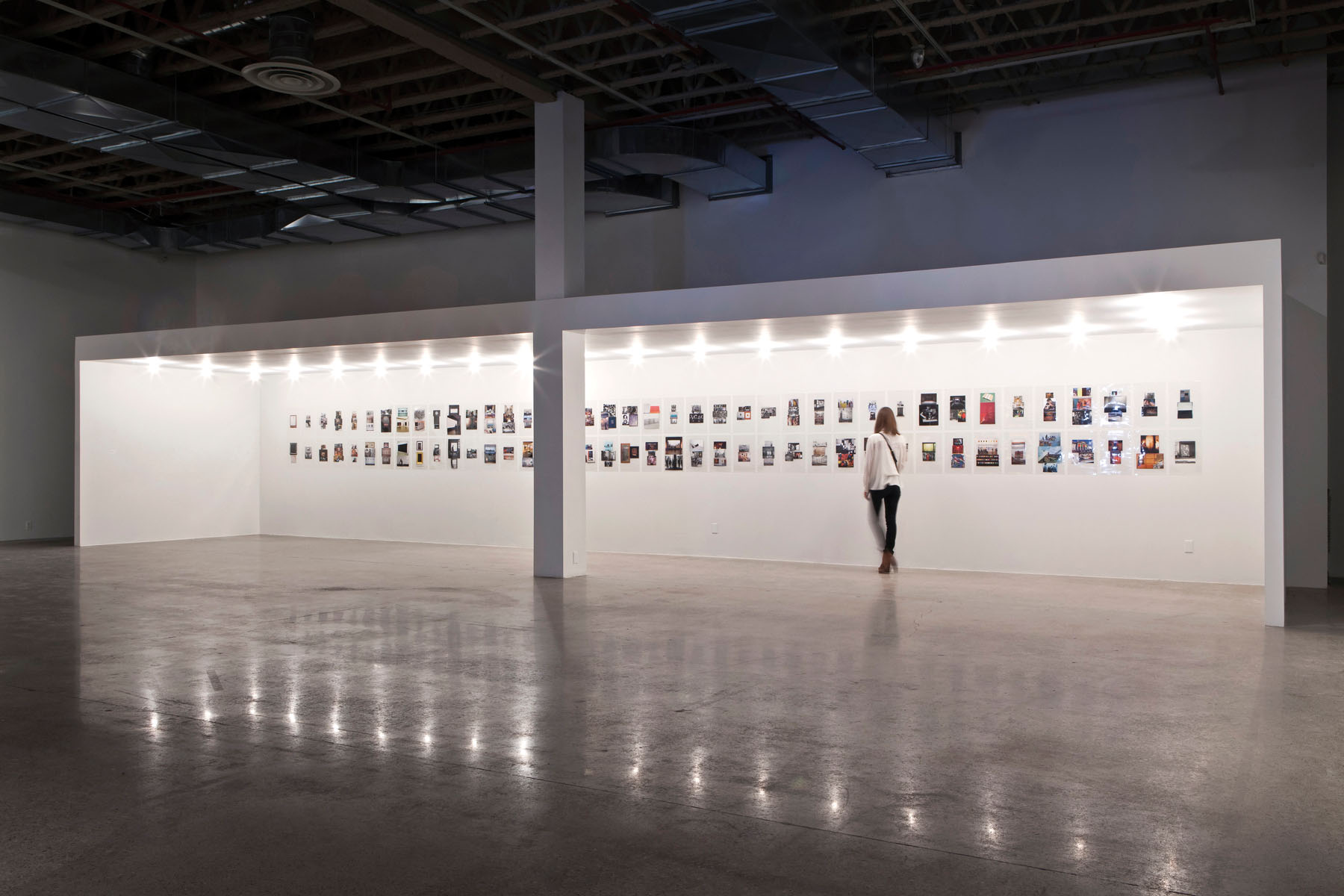 Museum of Contemporary Canadian Art, Toronto,
February 4 – March 27, 2011

What constitutes picture making at its sparest, most pared-down state? It is just this question that drives the latest instalment of Toronto artist Luis Jacob's multi-city, mid-career survey, Pictures at an Exhibition. In a solo exhibition that assembles three distinct series of works from the past two decades, Jacob demonstrates his knack for intuitively bringing together visual material in a way that questions just what it is we do when we look at art.
This emphasis on the gaze is made immediately apparent in the work that greets the viewer at the gallery entrance. Eclipse (2009), an artist's multiple, presents a small glass eye carefully laid out in a velvet-lined wood case. Though it's a simple gesture, it powerfully calls up a whole history of art that reflects on the powers of vision (Salvador Dalí and Luis Buñuel's 1929 surrealist film, Un Chien Andalou, immediately comes to mind, with its squirm-inducing scene of a razor slicing into a woman's eye), while also hinting at a theme that reverberates throughout Jacob's other work: that, when we look at art, the work sometimes looks back.
In the main space, three large paintings from the series They Sleep with One Eye Open (2008) literally stare us down. Evoking a psychedelic, tie-dyed tribute to Mark Rothko's imposing canvases, Jacob's images resemble huge owl faces, with arresting eyes that follow the viewer around the gallery. A series of small, untitled, abstract oil paintings hanging around the perimeter of the gallery (1991-94), some on canvas, some on plywood, are subtler commentaries on how we make meaning from spare aesthetic forms. In several cases, their titles purposefully lie. Monochrome III (1991), for instance, is no monochrome at all, but two swatches of avocado and forest green sharing the same canvas. Similarly, Yellow, White, Pink and Lilac (1992) depicts five grey rectangles on a white ground. These wry reversals of logic not only lend the work a sense of humour, but also encourage a prolonged act of looking as one puzzles out the connection between text and image.
Jacob is at his best when he follows uncanny connections and throughlines in the layered histories of other artists' works, as his most elaborate work, Album X (2010), demonstrates. Using eighty laminated panels, the artist brings together hundreds of found images from magazines, textbooks and catalogues, to create a loose narrative based on stream-of-consciousness associations between content and form. In one section, images of abstract, pixilated paintings in a museum leads to magazine ads for Lego, followed by an aerial view of boxy, colourful benches in an art gallery, through to Ian Wallace's iconic photo-painting diptychs. Though the links between these materials are tangential, even ahistorical, they are remarkably compelling, positing an intuitive approach to visual information where sustained practices of looking reveal previously unrecognized congruencies.