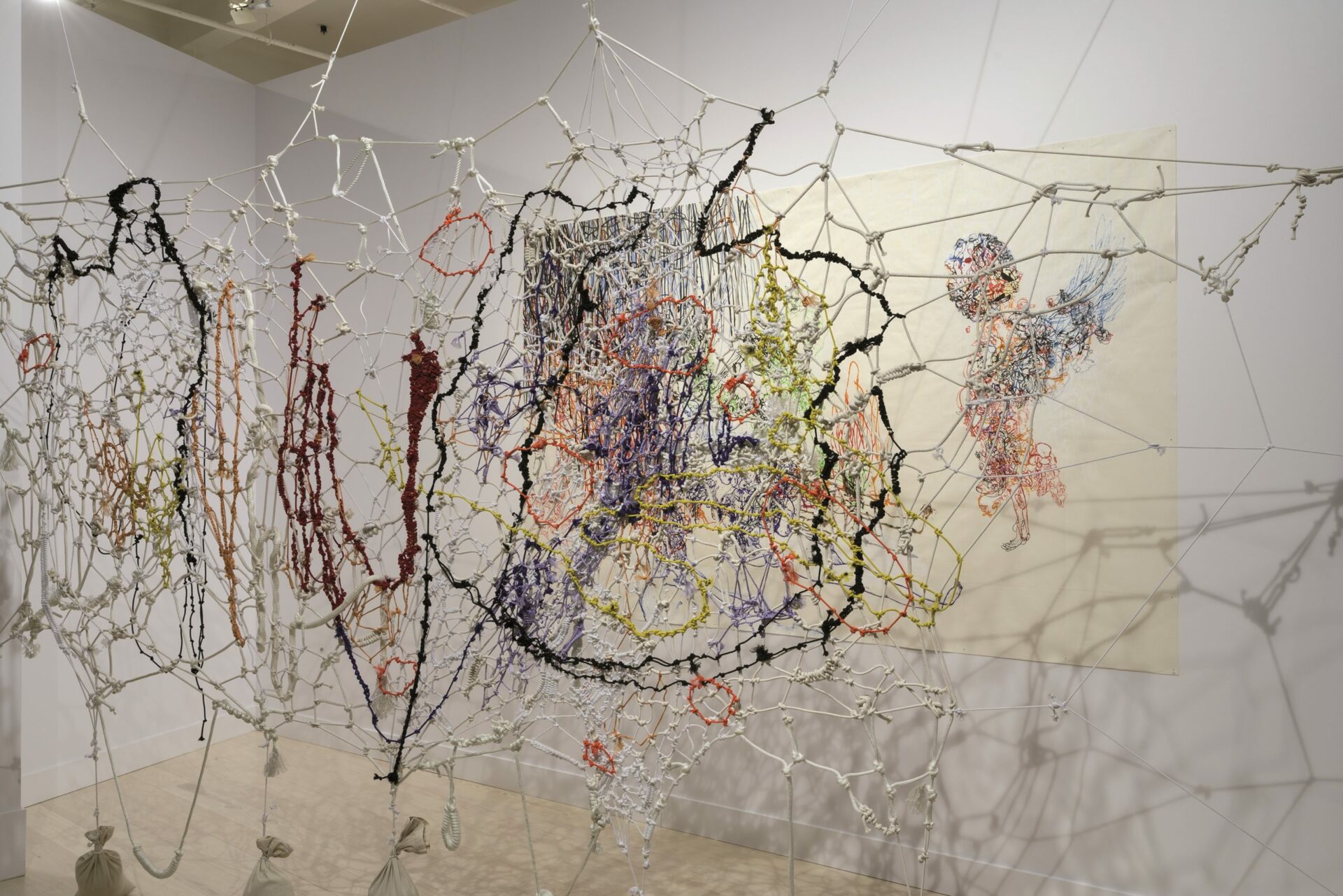 1700 La Poste, Montréal October 12, 2018 — January 20, 2019
[En anglais]

Visual expressions of myth, ghost stories, and other folklore are often relegated to the status of craft, in the hierarchy of the fine arts. Emerging scholarship on folkloric art and craft examine how these do not, in fact, exist in binary opposition to fine art. Using craft methodology to approach this exhibition of Canadian artist Ed Pien at 1700 La Poste can allow us to consider new aspects of the work. As a Taiwanese-born artist who lives and works in the diaspora, the folkloric content of Pien's art possesses transcultural properties, complexifying understandings of Asian identity formation. Curator Isabelle de Mévius showcases the wide range of media that Pien uses, including drawing, photo, video, installation, and paper cutting.
Rope Play Drawing (2011) embodies this connection between Pien's practice and craft. Alone, it is an interlacing of rope threaded together to form a chaotic and colourful web. The piece is installed directly in front of the drawing, Angel (2008–2018), such that the viewer is unable to observe the drawing closely and must look through the rope web. This placement constructs a reading of both works that also informs how the viewer should approach all of Pien's drawings, as layered weavings of realities and memories. The artist's hand and body are present throughout, and this is particularly clear in the visceral quality of Amsterdam Suite: Cannibals and Other Monsters (1999) and Drawing on Hell II (1997–1998) where umbilical cords and maternal bodies consume and excrete, reproduce and envelop, over and over again, relentlessly.