Gwenaël Bélanger.
Casser l'image / Fragmenting the Image
Yann Pocreau (commissaire), Bernard Lamarche et Mélanie Boucher, Saint-Hyacinthe et Rimouski, Expression, Centre d'exposition de Saint-Hyacinthe et Musée régional de Rimouski, 2011, 92 p.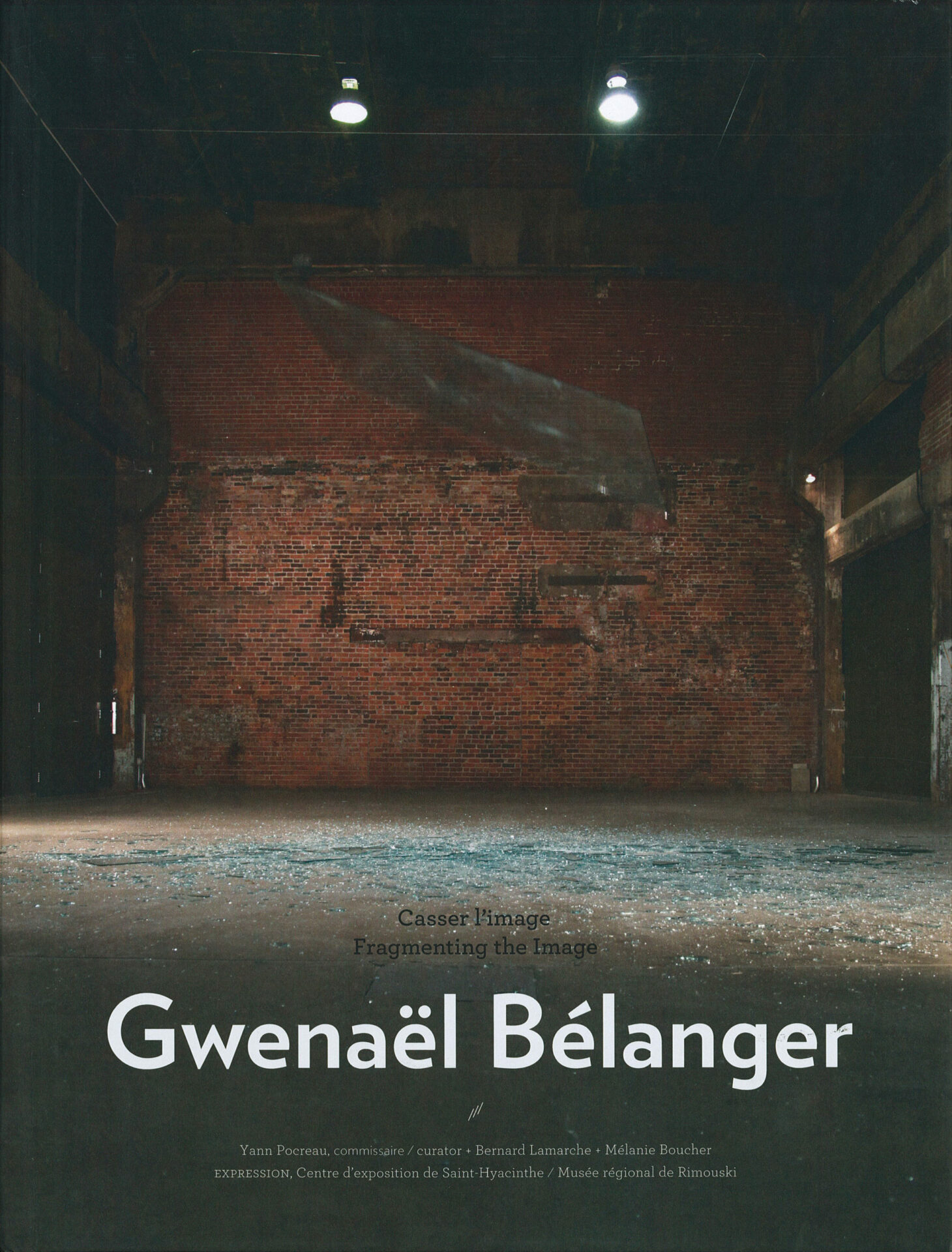 [In French]
Alors que la galerie Graff expose les photographies récentes de Gwenaël Bélanger, le centre Expression de Saint-Hyacinthe et le Musée régional de Rimouski concluent l'heureuse collaboration qui les a unis dans le cadre de l'exposition rétrospective de l'artiste en 2009-2010. La publication Casser l'image / Fragmenting the Image est signée par le commissaire Yann Pocreau et par deux auteurs invités : Bernard Lamarche et Mélanie Boucher. Comme c'est souvent le cas lorsqu'un livre accompagne une exposition individuelle, celui-ci se situe entre le catalogue et la monographie, tant dans son propos que dans sa présentation matérielle, laquelle rend parfaitement justice au travail de l'artiste. C'est à travers le regard éclairant de Pocreau que l'ouvrage dresse un bilan du parcours de Bélanger, qu'il conçoit comme un « chantier protéiforme » dont il propose de révéler la cohérence interne.
L'approche adoptée permet de circonscrire une double problématique au sein du travail de Bélanger : la perception – ou les dispositifs de vision – et le statut ontologique de l'image – plus particulièrement celui de la photographie. Comme l'explique le commissaire dans son essai, cette démarche s'articule autour du « hors-champ », un terme qu'André Bazin utilise pour désigner les diverses extensions – spatiales, temporelles, narratives – de l'image telle qu'elle apparaît au regard et à la conscience du spectateur. Pocreau privilégie de ce fait une lecture phénoménologique des œuvres qui insistent sur les rapports complexes qu'elles tissent entre perception et imagination. Ses analyses, qui témoignent d'une connaissance intime des images, décrivent avec soin les procédés par lesquels Bélanger fait éclater la structure de la représentation et déstabilise les paramètres de la réception.
Cette première étude transversale du corpus se termine par deux essais plus courts qui isolent un motif inhérent aux œuvres : le miroir. Pour Bernard Lamarche, l'usage du miroir chez Bélanger renvoie à l'interface entre l'espace fictif de l'image et l'espace réel du spectateur. L'historien de l'art se concentre sur trois œuvres majeures de 2008 : Le faux mouvement, Le tournis et Poursuivre le hors-champ. Il étudie leurs dispositifs visuels au regard de l'histoire et des théories de la représentation en se référant, entre autres, à la « fenêtre ouverte » de la Renaissance et aux panoramas du 19e siècle. Un propos historique sur la réflexivité en art est aussi développé par Boucher, qui aborde les mêmes propos, mais du point de vue de la création.
Enfin, la seule critique que nous pourrions adresser à cette belle publication est qu'elle nous renseigne peu sur la production technique des images, alors qu'il s'agit d'un élément essentiel du questionnement que suscite l'esthétique de Gwenaël Bélanger ; mais peut-être est-ce un choix stratégique visant à préserver sa force énigmatique…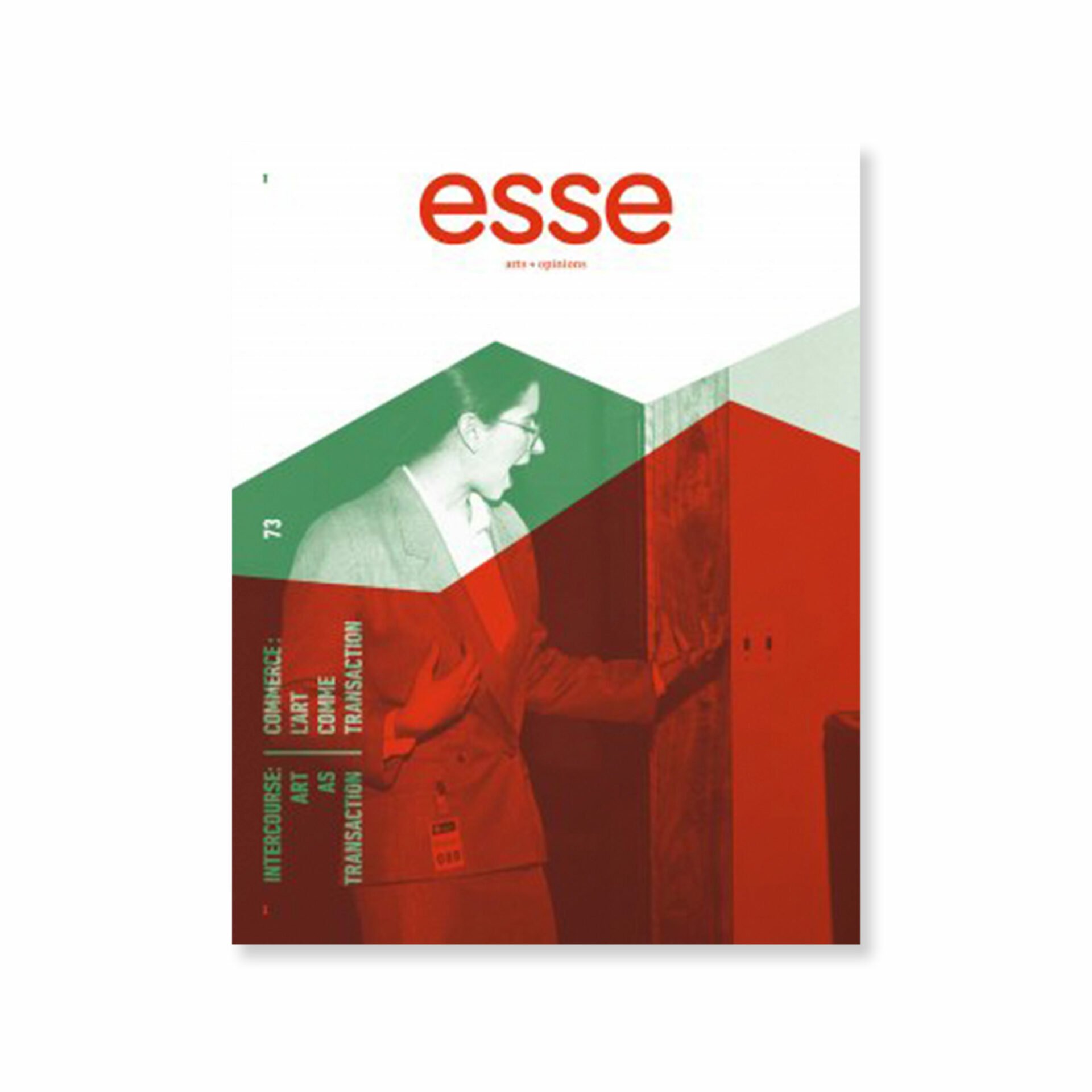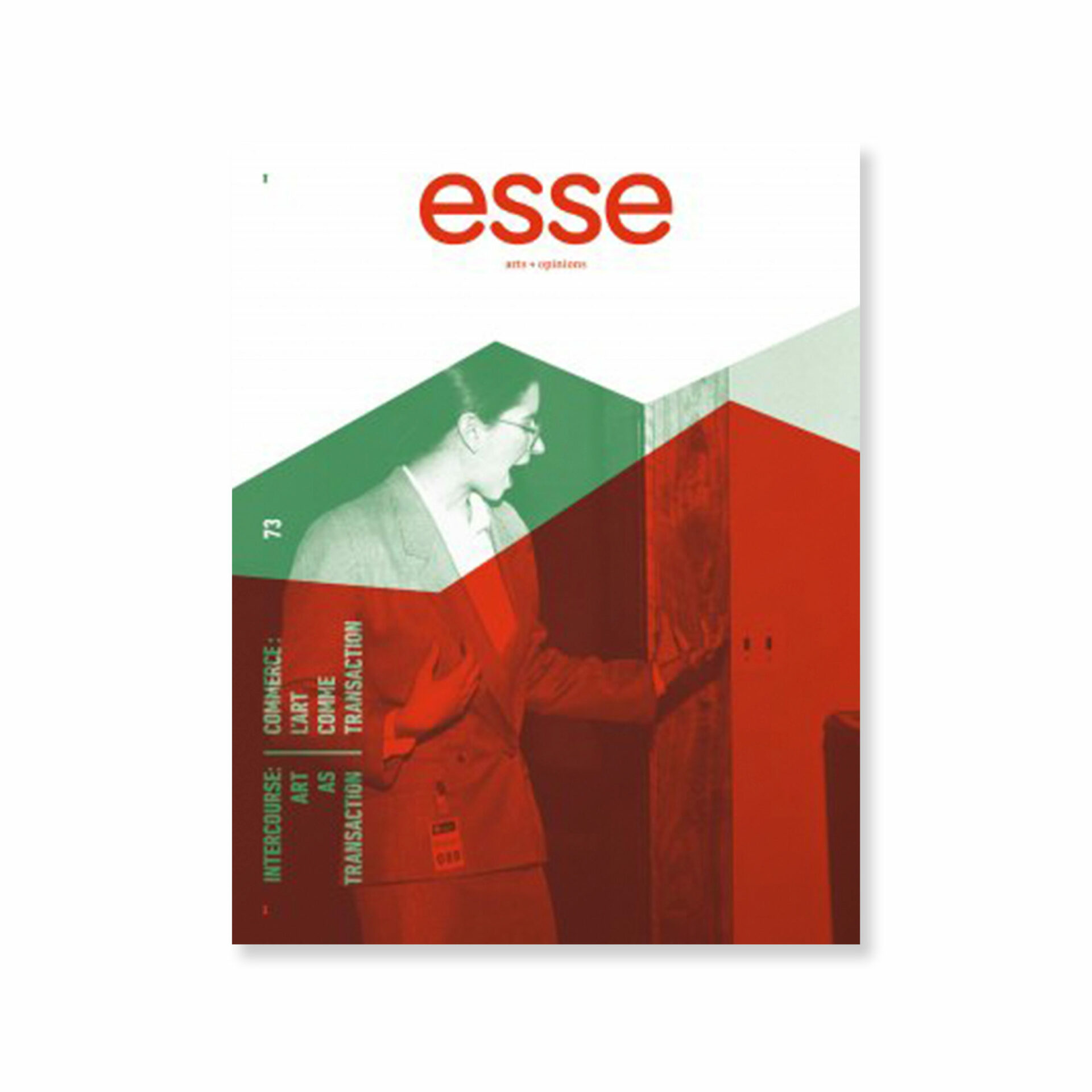 This article also appears in the issue 73 - Intercourse: Art as transaction
Discover