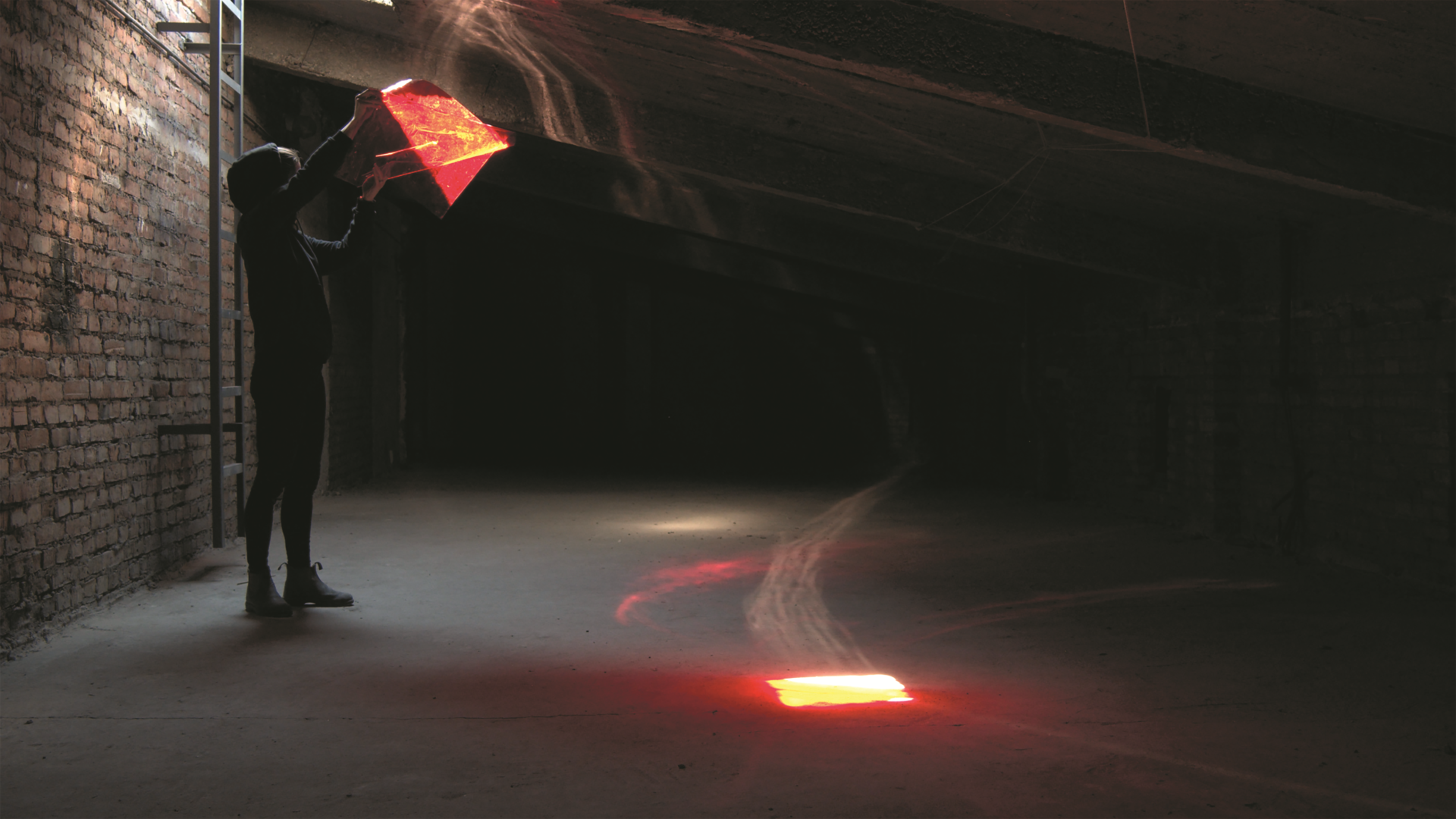 Künstlerhaus Bethanien, Berlin October 2 — 25, 2020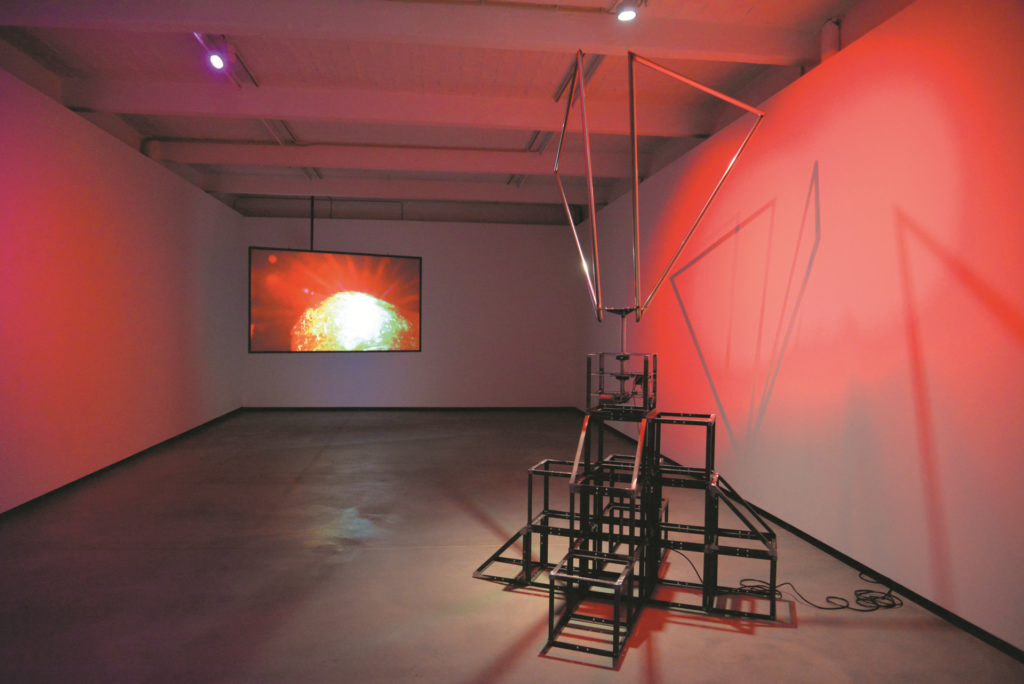 French Canadian artist Amélie Laurence Fortin's practice is characterized by a commitment to exploring the unknown. This intrinsic need is reflected in the works on view in SUNBURST, her solo show at Künstlerhaus Bethanien in Berlin. Stranded in a Warsaw apartment during the first wave of lockdowns in March, Fortin turned her attention toward the cosmos.
A ray of sunlight beaming through a skylight and dust in an attic became the raw material for her performative exploration of the dwarf star at the pivotal axis of our solar system. The sun, like the depths of our oceans and the workings of our brains, is both omnipresent and largely unexplored — close but beyond bounds. Stellar phenomena such as solar storms directly impact our ecosystem and technologies, but largely remain a mystery. Fortin weaves the solar thread with a piece of red foil and captures the process on camera. The molding of the ephemeral material is an attempt to intuitively understand spaces beyond human conception.