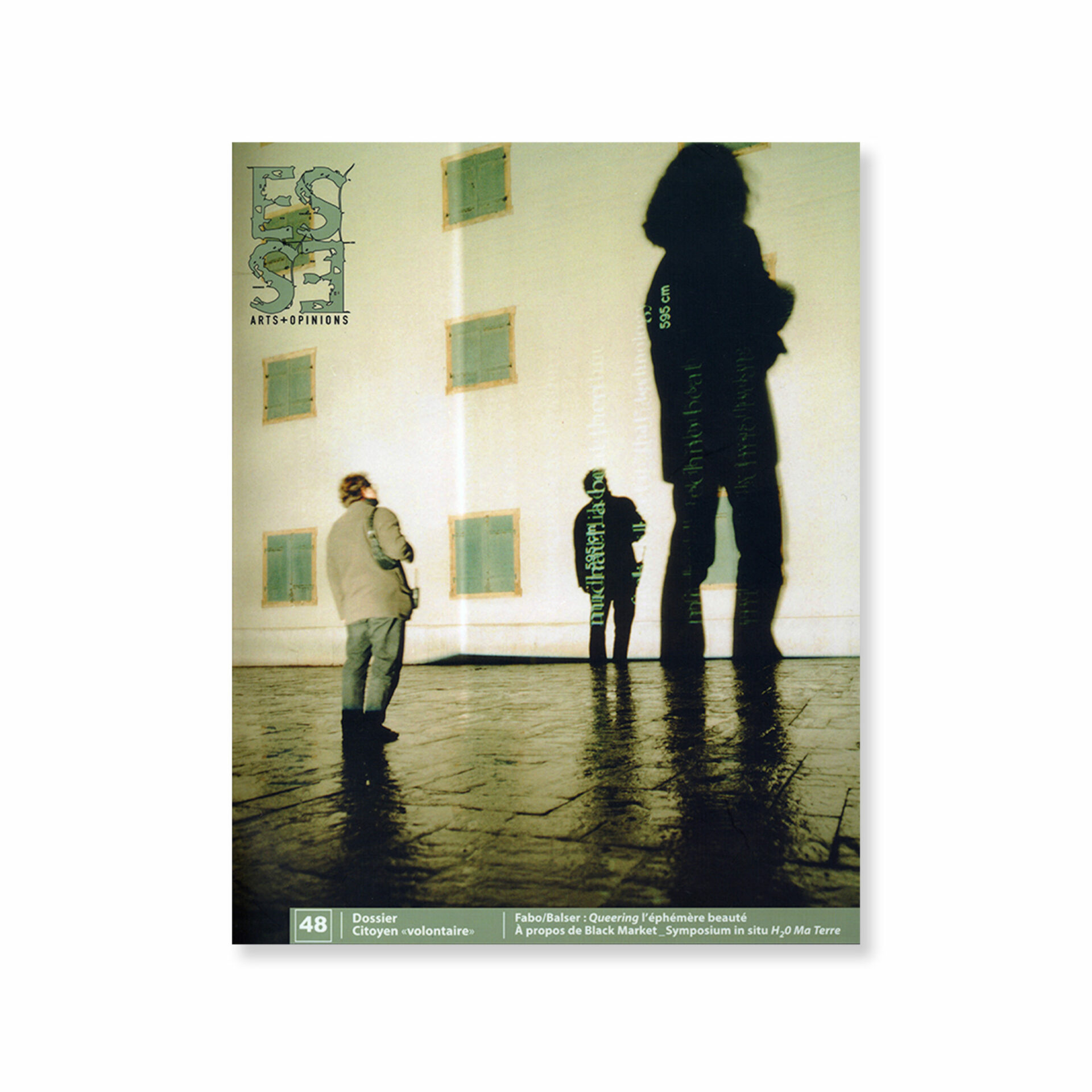 48 – Citoyen volontaire
Spring / Summer 2003
[French Issue]
Theme:
This issue proposes a reflection on the diverse aspects of the citizen's participation in the artwork. Artists take an interest in the Other not as a passive spectator who faces the work with ignorance but as a "voluntary" citizen, a determining actor in the creation of a project.
esse arts+opinions presented the colloquium Citoyen « volontaire » in February 2003 under the direction of Doyon/Demers and with the collaboration of the Centre des arts actuels Skol where the even was held.
Articles :
Andy Fabo & Michael Balser, installation vidéo à la galerie Oboro – À propos de Black Market – H2O Ma Terre : Symposium d'art in situ en Gaspésie.